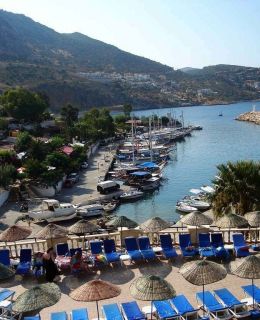 Destinations Turkish Riviera
Destinations Turkish Riviera The beaches on the Turkish Riviera are said to be the cleanest in the whole of the Mediterranean. In this area, you can find wonderful beaches and rich archaeological sites. The best yacht charter destinations in Turkey routes are prepared by Cpt. Adem Temiz and Cpt. Yavuz Porsuk who happens to know the Turkish coastline like the palm of their hand, we are here to propose the best routes so that you can decide where to proceed.
The Eastern Mediterranean and especially the southwestern Turkish coastal waters are free from any industrial pollution, jellyfish, sharks, or other poisonous creatures, thus you can swim at all times during the year without being afraid of such. Sea urchins are well known to be existing all around the world however only on the rocky bottoms where one should be careful. our preselected cruising destinations are the best holiday grounds where you and your family could enjoy the crystal clear and warm waters of the Turkish Riviera.
Gulets are synonymous with blue voyages as well as Bodrum with magnificent gulet. Bodrum is well known for its boatyards such as (Colak) Erol Agan who built world-famous gulets as Anabella. We have the richest gulet portfolio built in Bodrum since they are the best among the rest. Bodrum yacht building industry is updated with the latest technology and modern interior designers, competing with dutch and german boatyards.
Bodrum is not only famous for her traditional gulets but recently built steel gulets and motor yachts, not to forget excellent performance sailing yachts using epoxy laminated wood, composite, or steel as Hull material. We know that Bodrum is the ancient Karian city of Halicarnassus which Herodot should be proud of and this ever glamourous city has to be remembered forever with superyachts and prestigious Bodrum gulets.
Yacht charter and blue voyages in Marmaris have a remarkable background, these good old fishermen and farmers, and small business owners have been enthusiastic to build Bodrum style gulets and blue cruise yachts with very limited resources in the beginning at Marmaris.
ROUTES ON THE TURKISH RIVIERA
Nowadays, there are so many success stories of large boatyards and beautiful gulets which are being built in Marmaris. There are many western standard boatyards with RINA and MCA class that Marmaris has earned her reputation righteously amongst quality yacht building and wintering spots in the Mediterranean.
Marmaris has an immense portfolio of luxury yacht charter gulets with a large variety of gulets from 62 to 154 ft that means you might be able to rent a yacht at any time of the year. Marmaris has been enjoying a fast growth with International tourist incoming operations, especially from Nordic countries and Former soviet republics.
Motoryacht And Luxury Gulet Charter in Gocek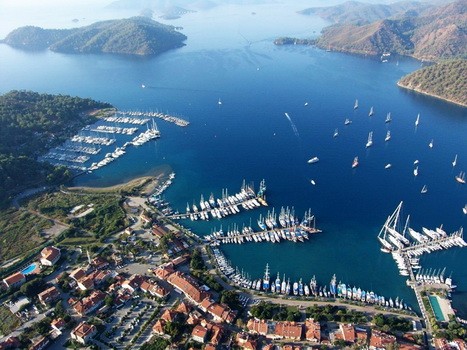 When pronounced, luxury yacht charter Turkey, we have a righteous place on top of the list is Gocek. Megayachts proceed to the southwestern Turquoise Coast of Turkey to visit Gocek, either Motor yacht, Megayacht, or motor sailing gulet, Gocek has numerous bays and coves that are world-famous with their crystal clear waters and lush green forests where deep blue meets intense green to form a picturesque Belvedere. – Destinations Turkish Riviera
Nowadays Gocek is Similar and Even Further Developed Than Monaco, Antibes
Tropez or Mallorca with rich and famous guests visiting this once a small village with a mega yacht charter, dining seafood in small taverns and restaurants and amazing shops where you can find even Habana cigars or you may walk on the streets of Gocek and bump into a world famous movie star or a musician if not a billionaire enjoying Gocek with his friends and family behind discreet sunglasses.
Fethiye Yacht Charter and Yacht Wintering, Maintanence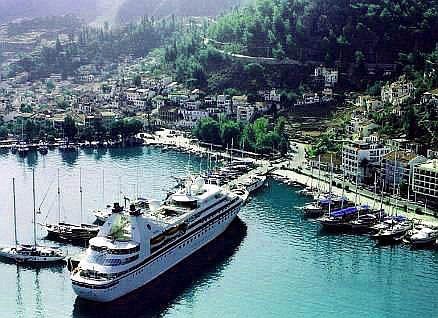 Fethiye used to be a small rural port town with a small jetty for coastal cabotage and mineral loading pier also known as Chrome ore export harbor. most people in Fethiye worked in fishing, farming, and mining in those days.- Destinations Turkish Riviera
The locals realize that people are interested in their clean, naturally splendid bays of Turquoise waters, and almost 300 days round the year bright sunny climate has attracted many foreigners here. Later those fishermen, farmers, and miners decided to build gulets and started their yacht charter tourism with traditional boats and gulets became bigger and better year after year. – Destinations Turkish Riviera
Nowadays, Fethiye is one of the most successful ports in luxury yacht charter and wintering place for Megayachts, Gulets, and sailing yachts in the eastern med sea with naturally protected, peaceful anchorage and mooring places, boatyards and maintenance areas. – Destinations Turkish Riviera
Private Small Yacht Charter in Kalkan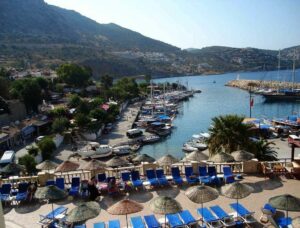 Kalkan is located near the western borders of Antalya as a small fishing Aldea at the beginning however most British visitors prefer Kalkan for its beautiful landscape and the healthy fresh air without humidity.- Destinations Turkish Riviera
The famous Kaputas beach with turquoise waters and white sandy beach is an attraction to visitors as well as blue cave and 18 kilometers long inhabited, virgin Patara beach where the modern-day pirates used to load ships with archeological remainings and steal them to sell at British museum which is exposed as the most prestigious pieces of Lycian arts.
Kalkan has always been a small settlement for early greeks later Romans and thence Selcuk Turks but the most important civilizations were at the city of Xhantos and Patara where can be visited with Blue voyage tours and luxury gulet Destinations Turkish Riviera.
Right in front of Kas, you have the opportunity to visit the small greek island Meisti or during the Italian invasion of the ww1 called Castellorizonte where several hundred greek families remain. The blue cruise Yachts departing from Fethiye and Gocek drop their anchors at Yesilkoy Limani while you are out for shopping or a night out. After completion of gorgeous Kekova bays revisiting Yesil Liman for an overnight stay.
Honeymoon Vacation Trip in Kas, Kalkan, and The Vicinity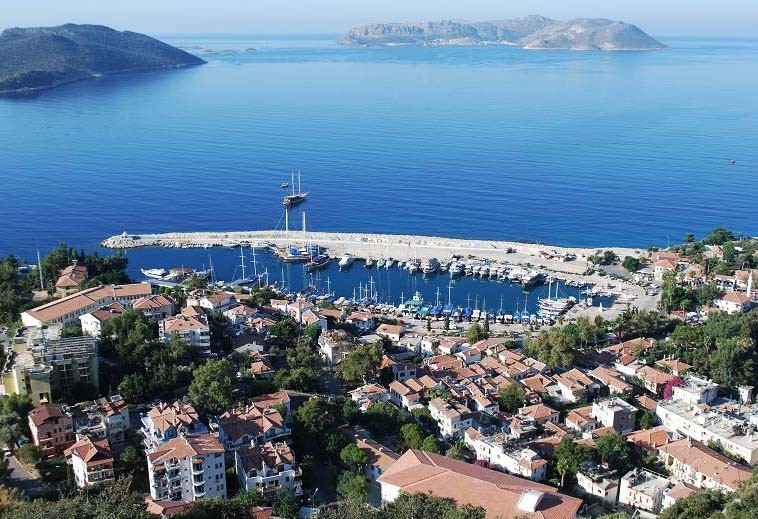 Kekova is one of the favorite destinations of the newlywed honeymooners with numerous bays and coves where the couples can choose their very own place to feel the romance. The nearest cruising area to Kas is The sunken city where visitors from Demre or as previously called Myra with daily boat trips and visitors to St. Nicholas church known as Papa Noel. – Destinations Turkish Riviera
There are 6 caves near kas such as blue cave and pigeons cave. The most popular activities are trekking, mountaineering, rafting, as well as deepsea diving. There are many rich and famous visitors to kas and Kalkan and it is known to be one of the favorite stops of the megayachts where the guests can enjoy souvenirs shopping vibrant nightlife and fish Restaurants in the vicinity of Kas and Kalkan where the sun shines 300 days a year. – Destinations Turkish Riviera
Motor Yacht Charter and Mega Yacht Building in Antalya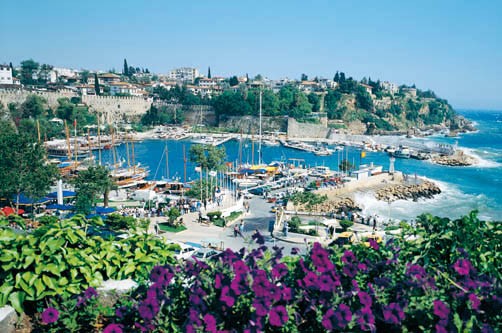 The free zone in Antalya has numerous advantages for Domestic and international yacht builders who decided to settle down near the Harbour, enjoying tax-free import, export facilities. Building steel, aluminum, composite or epoxy laminated wooden yachts at a competitive price. The superior craftsmanship and cheap labor make Antalya free zone as low cost as well as tax heaven amongst the world-known yacht construction companies. – Destinations Turkish Riviera
These modern boatyards work with the highest standards of safety and security measures to comply with MCA, RINA class society requirements, this is the reason why most of the clients are from overseas or western Europe to build their dream yachts or buy one of the motoryachts or motorsailers built in Antalya.
Were considered to be the capital of tourism in Turkey that is well known for over 197 top quality 5 star plus resort hotels serving the tourism industry is holding the largest bed capacity in Europe, not only for luxury resorts but natural beauty, microclimate, world-recognized archeological museum and alternative excursions such as rafting, trekking, diving, etc. not to forget one of the blue voyage destinations in the eastern Mediterranean. – Destinations Turkish Riviera
Call us for an Evaluation, Before it's too late!
A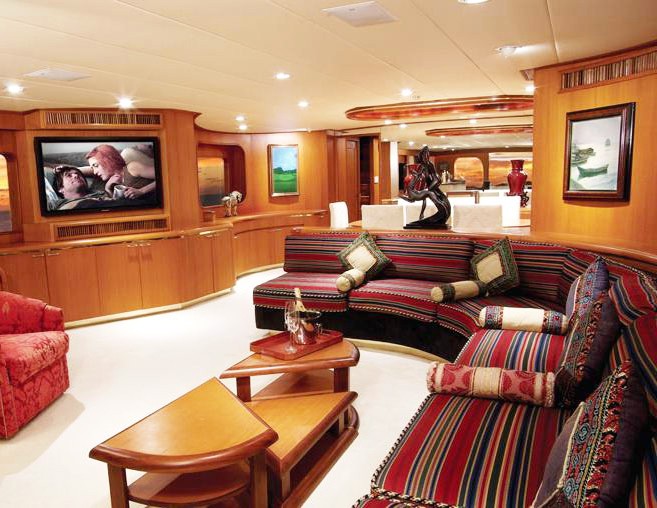 ll that we know about boats and crewed yacht charter business is our own experience, we always try to be the best in the market and as concentrated as possible to satisfy our guests and we hope to be remembered as the good guys. 
One has to learn many different issues before buying a motor yacht, sailing yacht, or gulet to avoid serious mistakes which may cause huge losses of precious time and money. when buying a yacht, you need to read a lot of articles about similar boats and never be impressed with the interior design and/or furniture.
If you are ready willing and able to buy a second-hand yacht, a supervisor from the broker agent should be evaluating the boat before you sit down to negotiate with the owner to avoid unpleasant surprises and expenses. Akasia yachting can help you evaluate with an experienced supervisor even before you see the boat that we can tell you in advance whether a yacht you are interested in is worthed your money or not. – Destinations Turkish Riviera
Exclusive Yacht Charter in Turkey and The Greek Islands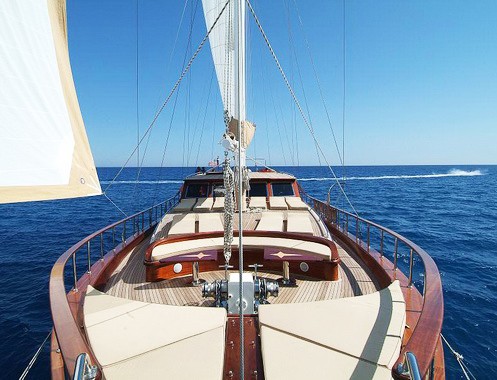 Luxury yachting and crewed yacht charter business have more than 21 years background in Turkey, during the last decades the number of gulets over 35 meters with only 4 cabins has been the highlights of Turkish blue cruise yacht charter vacations, these modern gulets are the Rolls Royce of the Mediterranean since they are much more spacious and they have all the amenities to respond the elite fortunate guests.
However, the number of gulets with airconditioners and preciously decorated interiors have been almost standard meanwhile the number of Composite, steel, and epoxy laminated Yachts has increased enormously in Gocek, Fethiye, Marmaris, and Bodrum. 
The Turkish gulet vacations are much more attractive than ever and our guests are coming from all kinds of walks of life to enjoy the luxurious Gulets equal or superior to 5-star holidays with boutique hotel style and personal attention not to mention with most competitive prices in Europe. We carry numerous gulets and motor yachts as well as crewed large sailing Yachts to respond to the inquiries of our selective worldwide clients with the exclusive largest yacht charter portfolio.- Destinations Turkish Riviera
Due to the world economic crisis, we have a slight decrease in demand for our standard yacht charter business however for luxury yacht charter and elite service is as high as the late 90s where we had shortages in the capacity of large yachts in Turkey and the Greek islands. – Destinations Turkish Riviera