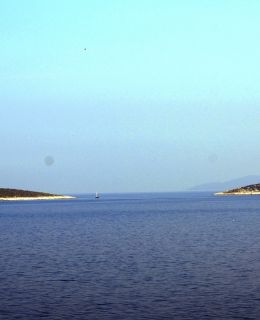 Bodrum To Gokova Route
We enthusiastically recommend the yacht charter Bodrum To Gokova Route to our guests for a week charter in July and August where the weather is warm but humidity is low with Refreshing and constant winds favouring this area thus it is great for sailing  and swimming, Since the soft cool breeze dries out the humidity and let you sleep like a baby…
When we mention fresh winds it doesnt mean cold, nasty and strong winds but soft dry constantly refreshing air which flows nothwesterly all the way from northern aegean which is very suitable for sailing and sleeping during hot july and August months where is almost impossible to sleep without airconditioners. yacht charter Bodrum To Gokova Route..
The bay of gokova has numerous coves to anchor and swim in chrystal clear waters, the beach restaurants and taverns are easily accessible from everywhere for a night out or to replenish fresh provisions at any time during your blue cruise Bodrum To Gokova Route For yacht charter.
Bodrum To Gokova Route
1 ST. DAY
Our privileged guests who has been transferred to yacht Charter Bodrum To Gokova Route has to settle in their cabines with their luggages and pertenencies, during the meeting cocktail, captain let you hear the rules And regulations in order to start a smooth journey, Time to let the lines go  and we are heading to Tavsan point ( rabbit nose) only one hour after leaving the port we are in first swimming stop, please do not hurry , just let the captain complete his maneouver to jump in these cool, chrystal clear salt water that you have been longing so far, after a relax journey of an hour we get to papuc point ( shoe point), we let you Enjoy the water and start preparing a barbecue with sea bass or whatever neptun has Offered us as fresh fish from the region.
you might wanna start sipping your anise Flavoured Raki which is 45 degrees alcohol to hit you straight up in the head.
Imagine what would our chef has prepared for the dinner. yacht charter Bodrum To Gokova Route
2 ND. DAY
The breakfast will take place at the same bay where we have slept last night, it is obvious that you might have a little more appetite than usual , take your time up until 10H00 untill we heave up the anchor to proceed Alakisla bay with an hour of sailing  In turquoise waters, swimming is routine while waiting for the lunch and having a little siesta after coffee.
your captain should be looking for a place to spend the night where You will be served dinner and who knows maybe even throw a party onboard…
The water temperature, the green pine trees so close to the water looks like made out Of a brush stroke by the gods, where you wouldnot even feel the time passes by, The gathering around the dinner table at the aft deck is the highlight of the the night at cokertme bay…
3 RD. DAY
We wake up at Cokhertme bay and we strongly suggest you to let yourself fell in the water before the Morning shower, Swim as much as you like and feed the little fishes where the water looks like an open aquarium, certainly it is not easy to leave this place but the wind is increasing , Let us hoist the sails and hit the road to Harmony bay, while sailing with a soft breeze You might wonder where have you been last year and why haven't you get here before.
After three hours of sailing we drop anchor at harmony bay for lunch and swimming Pause here and once you are tired of swimming and eaten we take you to Cati bay Where our chef prepares some fresh pastry for 5 oclock tea break and getting ready With marinated barbecue for the dinner with a deliciously accompanied cocktail of your choice. yacht charter Bodrum To Gokova Route
4 TH. DAY
There are very little humidity and less morning mist in the bay of Gokova where the constant breeze gives you a fresh healing during warm and long summer period.
Let yourself thalassa therapy in these luke warm waters until or chef and host/ess Prepare the rich breakfast , our next pause will take place in camalti bay which is only an hour distance to serve you lunch and let you get back in refreshing warm waters  Even though the sea might be rough outside this place is like a safe heaven with a georgeous Belvedere,  we stay in camalti bay for lunch and coffee which means under the pine trees due to lush pine forest up close to the water. yacht charter Bodrum To Gokova Route..
Your captain order the crew to pick up the anchor to proceed Kurfe bay to overnight and Serve you another incredible dinner at   another awesome place..
5 TH. DAY
We have got to wake up early this morning to serve you a calm and rich breakfast at Tuzla bay and then hit the road again to longoz bay for lunch where you might want to swim And relax as we take you to English harbour for dinner and to Okluk bay to supply fresh water where famous Turkish traveler who sailed the world with a small traditional turkish gulet s/y Kismet, Sadun Boro has been padrino for a mermaid at the Entrance of  Okluk bay where you can see a sad mermaid who is sitting on a rock and waiting for his return that is one of the most beautiful and well protected bays of Gokova during yacht charter Bodrum To Gokova Route.
6 TH. DAY
Breakfast at English Harbour , Okluk bay, the soft scent of pine trees, makes you feel great to remind you that mother nature is so generous to us..
We are heading to Sedir island where we drop anchor for a swimming pause and the crew help you get ashore for a walk at the sandy beach, the legendary Queen of karia said to have ordered a white sand to be brought here from elsewhere. yacht charter Bodrum To Gokova Route
Once you have returned aboard, the lunch is waiting for you with appetizers…  Swimming or siesta we let you decide while captain and the crew prepare to move on to Karacasogut harbour for the dinner whisch is  only half an hour distance from marmaris where you might want to enjoy a night out if you don't want to discover this Calm place in byacht charter Bodrum To Gokova Route…
7 TH. DAY
Heaving up the anchor while you are sleeping , the breakfast will be served at Mazi bay  Where the turquoise colored water is so inviting…   and you might even start thinking about your return which seemed to have passed like a blink of an eye ,   the breakfast in mazi bay thence our yacht should be proceeding to Orak island for lunch and rabbit nose point for a tea break than again Poyraz bay for Dinner, we serve you another delicious dinner with the Blinkering Lights of Kos island. yacht charter Bodrum To Gokova Route
8 TH. DAY
Looks like you have to prepare luggages from the breakfast on, who knows when we could see eachother again , gathering, money, time and group of friends to repeat what you have enjoyed so much…
The captain and the crew is as saddened as you are , no one wants to make the first move to say goodbye however the transfer bus and your flight is waiting for you as planned and we hope to see you again next year, since the world is too small why not we see eachother on another yacht charter Bodrum To Gokova Route