Ships for Sale
Sea transport has always been very important for international trade development. Meanwhile sea transportations appears to be the cheapest or the safest way of cargo transportation and sometimes the only way to transport cargo. Even though air and rail transport have developed all over the world, transportation by the sea remains basic way of cargo delivery all over the world 90 %  of all international trade is transported by ships.
Ships for Sale
Ships for sale to transport cargo can be of several different types,  These are Tankers since their importance has sharply increased with the growth of crude oil  and oil products role in the worlds fuel energy market. Containers the second place on volumes of all types of household and textiles transportations, dry cargo ships, bulk carrier ships for transportation of various types of metal ores, coal or grains. Yacht For Sale
Our company is managed by professional captains having vast experience in quality control and client servicing. cargo vessels, tankers, fast passenger vessels, patrol boats, special purpose vessels, etc. for diverse naval and commercial applications. Our biggest strength is human resources team of qualified and experienced engineers, architects, planners, designers, construction specialists who can handle almost any engineering challenge. With decades of marine industry experience, we have successfully undertaken dozens of turnkey projects with competitive prices, transparent business ethics that makes the difference in ships for sale .
Ships for sale
We have over 30 years of experience in ships for sale and the Marine Industry. We also track hundreds of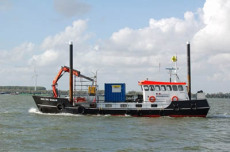 ships for sale all over the world. We appreciate your interest in the vessels we offer ships for sale. We have always asked by people sending inquiries about ships for sale that we offer to provide full details about the ships for sale. We must require from the potential Buyers to provide full details about themselves when they contact us in order to receive a response.  We apologize, however, our ability to respond is being stretched to the limits by frivolous messages from people who neither have the ability nor experience to purchase Your information will always remain confidential with us that we do not create mailing lists nor share these information with anybody else. Meanwhile we regret to inform that will not respond to messages from West Africa  especially from Nigeria as we shall not entertain such inquiries and get involved in ships for sale destined to west africa, so please do not even bother. ( Yacht For Sale ) Brokers should also include their full Brokerage information in order to receive a response.  If you are a Broker we assume that  you understand our need to request this information.  since Owners expect us to pre-screen potential buyers of ships for sale,
We have over 30 years of experience in the Marine Industry. We also track hundreds of vessels for sale all over the world. If you need a Ship, Tugboat, Barge, Supply Boat or even a Dry-dock, if we don't have one listed that you like, we will try to find it for you if you are pre-qualified. Additionally, we can assist you in Surveying, Inspections, Appraising or Negotiating to carry out on a good purchase or sales price. We can put you in touch with marine related institutions, vessel managers and repair facilities. Depending on your needs, we can even attend the vessel with you to help with the purchase or sale and the preparation of the vessel for a sea trial. Should you need assistance in arranging documentation or any assistance to complete the formalities of the purchase or sale of a vessel, please donot hesitate to contact us let us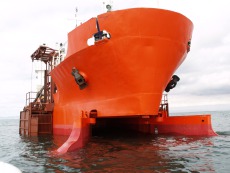 know.
We appreciate your interest in the vessels we offer for sale. We have always asked by people sending inquiries about vessels that we offer to provide full details about themselves. We must now tightening up on our requirementthat potential Buyers provide full details about themselves when they contact us in order to receive a response. We apologize, however, our ability to respond is being stretched to the limits by frivolous messages from people who neither have the ability or experience to purchase a vessel. Your information will always remain confidential. We do not create mailing lists. Meanwhile We will not respond to messages from West Africa (especially Nigerians who write from other parts of the world that We will not entertain such inquiries and get involved in vessels destined to Nigeria, so please do not even try.) Brokers should also include their full Brokerage information in order to receive a response. If you are a Broker we know that you understand our need to request this information. since Owners expect us to pre-screen buyers.  To have a look at our ship sales portfolio please follow the link for Ships for sale