Yacht Sales and Brokerage
Yacht Sales and Brokerage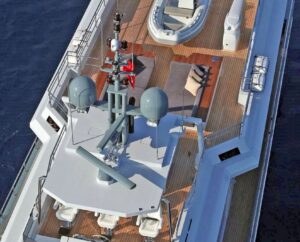 Superyachts are being built in Turkey using steel, aluminum alloy, or epoxy laminated wooden construction gulets which are as spacious as luxury motor yachts, Yacht Sales and Brokerage. Strong and reliable power yachts, motor sailers as we call them gulets. Meanwhile, preowned or used yachts are being promoted with our international brokerage network and our yacht sales and brokerage department is successfully promoting numerous used yachts in coordination with the world's largest yacht for sale networks. Modern construction materials are being used in new generation yacht building that is worldwide recognized and endorsed by Rina, MCA, or Lloyds register, class societies.
Whether a powerboat, motor sailing, or a gulet for sale. We offer you quite a few choices and we can guide you with new construction or help you locate any type or brand name yacht which can be new or used that should be suitable to fulfill your dreams of having a beautiful boat and sail away into absolute freedom to enjoy blue waters. Yachts for sale Our preowned vessels portfolio consists of sailing yachts, Turkish gulets, or motoryacht for sale Turkey
motor sailing yacht for sale and/or multipurpose vessels such as passenger ships, wet fish trawlers, freezer trawlers, cargo ships or semi-submersible tourist excursion boats you name it! We have huge motor yachts for sale portfolio mutually shared with our international brokerage partners all around the world. If you want to sell your yacht or want to buy a preowned yacht or a ship, let us check it out for you. yacht sales and brokerage. yacht sales and brokerage including brand names such as Azimut, Ferretti, Bennetti, Fairline, Princess, Sunseeker, Carver, etc.