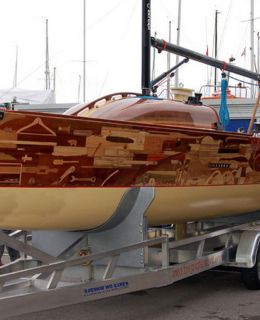 Sailing Yacht Building
Performance sailing yachts are becoming more and more wind efficient with computer controlled hydraulic sailing gears and are more eco friendly with ever improving technologies.
Lightweight Hitech sailing yacht building materials instruments such as carbon kevlar and epoxy bonding materials. The epoxy laminated composite materials which are recently introduced into the yacht building industry are lightweight and resistant to wear and tear of seawater when compared to steel, aluminum, or laminated wood construction materials.
The teak is still the number one preference of any sailing yacht building for its resistance to seawater and warmth as prime material however there are alternative composite materials that are Teak look alike and are even more resistant than the natural fiber of tropical forests under extinction.
First Quality Sailing Yacht Building
Either power yacht or sailing yacht building the hull is the most important element of a boat for long term consideration and the new advances in sailing yacht building has reached unparalleled levels of stamina and competence, the bigger and faster the better is the main motto of many yacht building companies and the world's leading yacht charter and brokerage houses are leading the way to more advanced fuel efficiency and lightweight Technologies.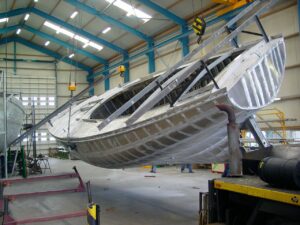 Heavy displacement large sailing yachts with complex amenities have improved the yachting pleasure even in rough seas, computer controlled Hydraulic powered sailing gears are quite common together with durable and flexible aluminum masts and f 316L stainless steel rods to ensure reliability and make sure sailing gears works at their best performance.
The new generation all in one screen navigational instruments become so popular that most of the navigation technics with good old sextants has become obsolete with those newly improved satellite interfaced ARPA radars, super precise GPS, and multicolored 3d chart plotters are now part of a Standard Electronic navigation system and these useful devices and instruments are becoming cheaper and more accessible to all sailing yacht building enthusiasts.