Fethiye To Gocek Route
Fethiye To Gocek Route in Southwestern Turkey or Turkish Riviera extends from Alanya in the east and Didim at the west, covering two ancient regions such as Caria and lycia, We pride ourselves for being the children of Anatolian civilizations since all our ancestors with bright minds haven't disappeared overnight.
We cordially invite you to enjoy Fethiye To Gocek Route the Turquoise shores of Anatolia and have a closer look at the famous Karian coast. Bodrum to Gokova Route
Fethiye To Gocek Route
Akasia yachting propose you an unforgettable blue odyssey called Fethiye To Gocek Route where lush green pine forests meet ever changing emerald, turquoise tones of blue mediterranean (which means land locked in latin) so that you and your loved ones might enjoy the nature and relax during your holidays Fethiye To Gocek Route in Turkey.
1ST. DAY Fethiye To Gocek Route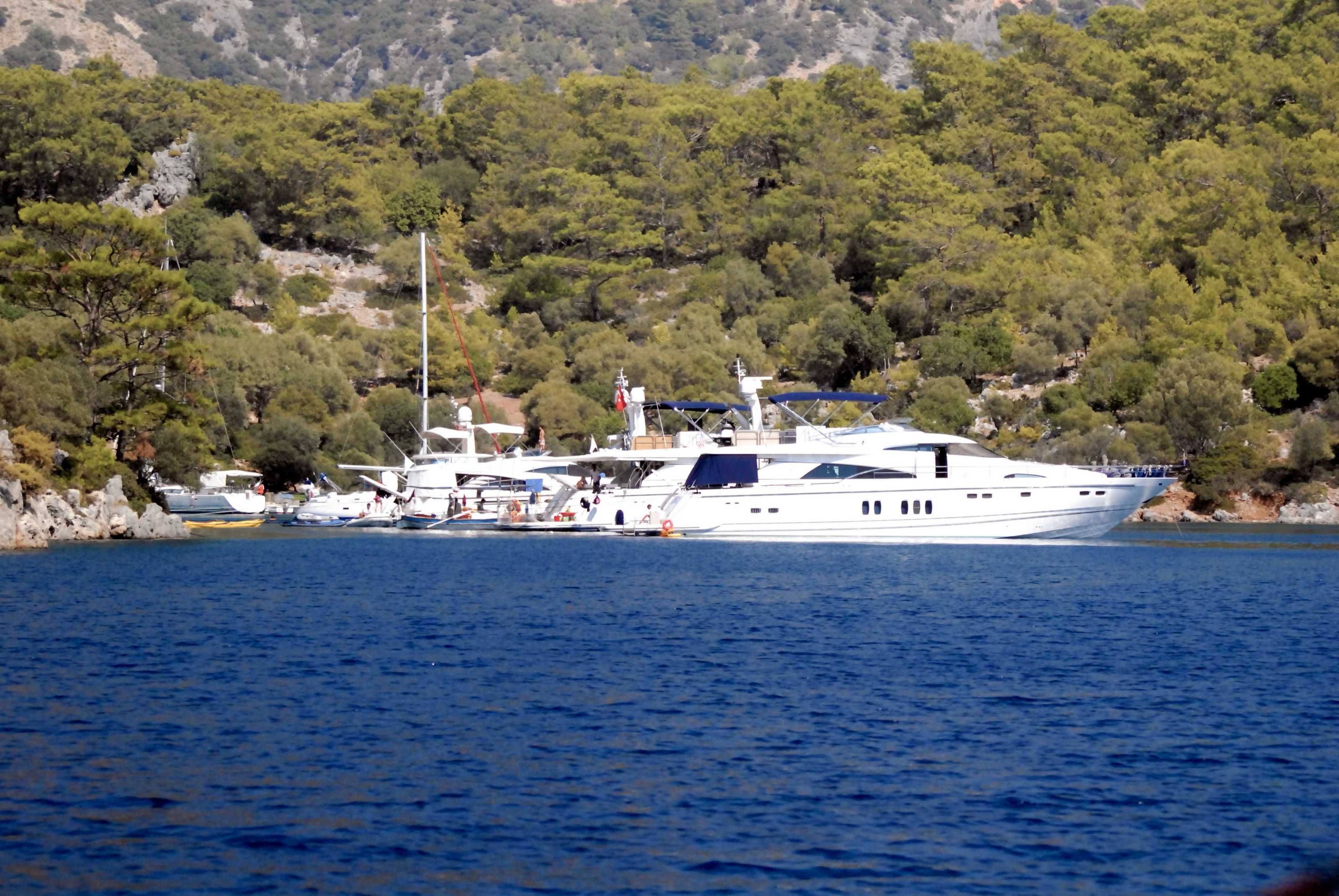 we would like you to be on board our yacht latest at 16H00. our captain will give you some information about the yacht rules and destinations during the welcome coctail or meeting.
we know how anxious you are to sail away from the crowd and the city stress. Let the mooring lines go…!
we are heading to Tersane island where you may refresh your skin and swim in chyristal clear blue waters. it is obvious that you havent had enough of this beautiful island but we have so much more to show you, lets drop anchor in sirali buk bay and feel the salt water surround you, no one but you…
After a warm turkish tea served in a sexy glass, we invite you to swim again untill the dinner is served.
while cooky start the fire on a barbecue for dinner. we let you alone in silence with the mother nature while others listen to the music …
2ND. DAY Fethiye To Gocek Route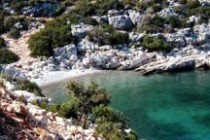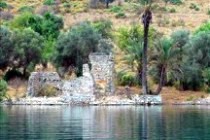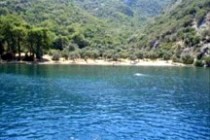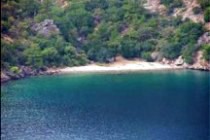 It is astonishing to see the same bay with such different colors in the night and the next morning…
come on, you dont need to wash your face, just jump in the water and have your wake up shower in the blue mediterranean. donot worry, your breakfast is ready and waiting for you after a cool morning swim.
do you mind we heave up the anchor and drop again in Disgobun bay where the island gives us a shelter and the water is so smooth, breathtakingly virgin and clear, the spur pines are so green.
we should stay here for the lunch even for a siesta but we have another surprise for you to spend the evening at pancho bay, 17H00 tea time becomes routine, anyone care for a drink ? here we go with your favorite coctail. we propose a toast after dining and wining…
3RD. DAY Fethiye To Gocek Route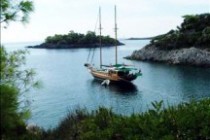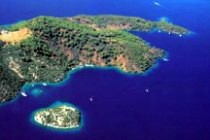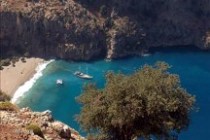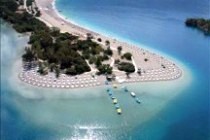 The breakfast should be fast since we have a little longer trip to marvellous oludeniz and the butterfly valley (valle de mariposas) we bet that you havent seen such a place where the green meets the majestic blue as in oludeniz…
after such wonderful day we take you to st. Nicholas island before the down, this is an open air museum to consider and appreciate the past civilizations besides st. nicholas island is a great place for water sports. we might hear happy laughters of other guests on the other yachts where we get a goodnight kiss from the friendly winds…
4TH DAY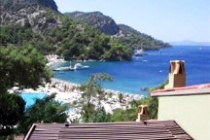 To swim before the breakfast is a privilege in these waters to caress and massage your body with fresh skin of mediterranean sirenas…after a delicious and rich breakfast Vira Bismillah which means ( heave up the anchor in the name of god) to Turunc pinari bay where the pine trees knee in front of this georgeous beauty.
Anyone remember Tarzan ? then lets grab the ropes from the trees to take advantage of this opportunity to jump in the water like in the good old days, just like when we were kids…
Fethiye To Gocek Route
5TH. DAY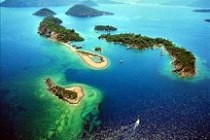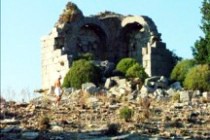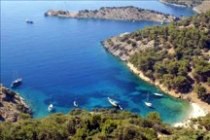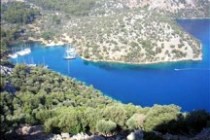 We are in a hurry to reach Yassica islands because this unrivalled beauty is like heaven for daily yacht tours and we have to get there before noon where the sea bottom is like an aquarium out of discovery channel.
Imagine a yacht charter Fethiye To Gocek Route blue lagoon in the middle of a small island how about a little walk here, grab your digital cameras and climb the hill, you will be mesmerized with the stunning beauty and vivid colours of this scenery. the day is not over yet, a man gotta do what hes gotta do…
which is a barbecue of course ! barbecue for dinner again with sizzling fresh fish, Raki and Roka (green salad). try to forget, if you can…?
6TH. DAY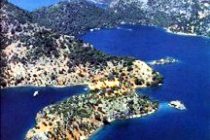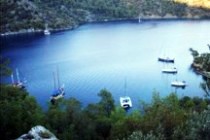 Let your appetite unchained this morning with the calm beauty of sarsala bay, after having breakfast we shall take you to Binlik bay…
how could you describe this otherwise ? binlik means thousand which has thousands of excellency, each and every corner is excellent.
Those vertical hills to the sea, mooring places for one or two yacht charter Fethiye To Gocek Route and only, pine trees bent, trying to drink sea water,
such a shelter, such a beauty.
yacht charter Fethiye To Gocek Route from all over the world trying to be a part of this magic picture, in serenity…
We propose the lunch here in paradise, water sports if you care or snorkelling to discover the undiscovered or get a siesta after lunch.
leave your favorite book at home since you wont be able to read them here. Our course to steer is towards aga limani where you may realise how grateful were the ancient civilizations to the god for this celestial gift for they built churches and basilicas as Human gratitude…!
7TH. DAY
You might be thinking righteously during the breakfast, Well yeah, whats next ? every good thing has to have an end or wondering
why you havent thought of being pampered like this before, maybe already planning your next summer Yacht charter holiday here Fethiye To Gocek Route in Turkey,
The day is still too young and we would like to take you to monastery bay, the sunken bath where Kleopatra used to swim.
do you still think that you ought to be a Queen or a King to enjoy such luxury..?
in the afternoon we are heading Bedri Rahmi bay who was a famous Turkish writer and this place was named after him since he fell in love with this splenditude.
One tries to understand if this place is a trophy or a punishment with such dignity. In such a place a man would become either a writer or painter.
shall we hit the shore and lets have a look at the fish figure which Bedri Rahmi did, ask your captain …!
Fethiye To Gocek Route
8TH. DAY
Now you might be considering that this should be the end of your splendid holiday.
maybe this is just a beginning, have a look at the map and check it out, how small and such a short trip it was, which means there are so much to discover,
so much to taste, so much to savour, so much to learn.
Now you know how enjoyable is to gather with true friends and how delicious is to spend a week on board our yacht charter Fethiye To Gocek Route.
Let us provide you with the right yacht charter Fethiye To Gocek Route and the right crew and you make sure to bring the right companions with peace of mind.
let us reef the sails and wait for the right breeze…
no more roses, no more pines,
no more red lips, no more wines,
neither mornings joys, nor sorrow.
life only exist when I think…
when I don't, it won't.
Omar Khayyam
Well, a week is good enough, it is 10H00 in the morning, time to say goodbye, time to hug, please consider the captain and the crew who served you,
since satisfaction should not be one sided, so prepare your tips and exchange your emails, phone numbers with gratitude so that these poor seaman would be motivated…..
As a captain we have some recommendations for you, the stunning natural beauty of this coastal paradise are truely unique.
However you have to choose the right friends and companions or make sure you decide whom you want to spend your holiday with, also get satisfactory information about the yacht charter Fethiye To Gocek Route and the crew.
since this is your dream get away and we know how precious is this holiday for you. we care about your well being and your satisfaction with our yacht charter Fethiye To Gocek Route. we would like that our friendship last forever, we want you to come back happy as if you find a dear old friend with tears in your eyes…