Yacht Charter in Turkey
Yacht Charter in Turkey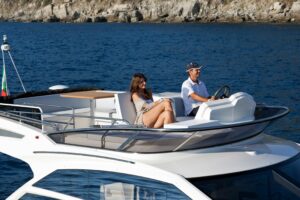 All yachts have a home base port which is specified and the Yacht charter in Turkey and generally operates from few main starting and finishing harbors. You need to keep in mind the closest airport for your arrival and departure while booking your flights. Most of our gulets and motor yachts have busy weekly or bi-weekly yacht charter in Turkey agreements and limited turnaround time, commencing and ending usually on Saturdays.
Our website contains most of this information as a guide to yacht charter in Turkey, but it's always convenient to talk to one of our charter brokers or consultants, who will provide you with date information and advice. We can certainly organize your airport to yacht and return transfers which are not included in the yacht charter in Turkey price.
Yacht crew has their own separate quarters on a gulet or motor yacht so the cabins specified for the yachts are the ones available to you and your loved ones. Cabins can be double, twin, or triple, always with their own en-suite bathroom. You may browse through our website and send an inquiry about yacht charter Turkey a specific yacht.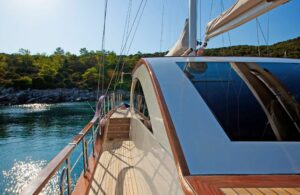 If you are uncertain send us as much information as you can about your yacht charter Turkey dates, number of guests, cabins, and budget. One of our brokers will then respond with suitable and convenient alternative yachts with high resolution pictures and technical specifications and help you to make the right choice.
please keep in mind that it is always better for a yacht charter in Turkey to contact us as early as possible, so you may benefit from an early booking discount. and you will have a full choice of available yachts since the most requested high season dates fill up quickly.
When we receive your booking confirmation, we shall prepare a TYBA contract to be signed between the yacht owner, broker, and as a charterer yourself all costs of what is included and excluded and the terms and conditions. Yacht charter in Turkey you may simply sign the contract and return to us for onward transmission to the yacht owner.
Once we receive the contract from the yacht owner send you back a scanned copy. The Tyba contract stipulates a 50% deposit is then required to be transferred upon signature of the contract. 50% of the charter fee by International bank transfer and the balance to be paid either two weeks before the charter or cash onboard upon embarkation.