Information About Yacht Chartering
Before choosing the most suitable yacht for your private charter cruise,
we suggest you consider the following aspects of your holiday.
based on the information you provide, our agents will submit a list of recommended yachts and itineraries for you to choose from. Information About Yacht Chartering
As soon as we have discussed the various types of yacht, and the locations, we will send you a selection of available yachts to choose from.
Once the selection has been made, and we have found a suitable yacht within your budget, we are ready to prepare your booking. 
We consider that it is necessary to inform our guests in our web pages with charter terms that we use in Turkish yacht charter business.
Either Gulet or motoryacht charter which are used for hire and registered in the International charter Register with conditions of hull length over 24 metres, gross tonnage less than 1000 tons, mainly used for international and coastal navigations exclusively for private charter reasons, qualification for accommodation upto 12 guests plus the crew.
Information About Yacht Chartering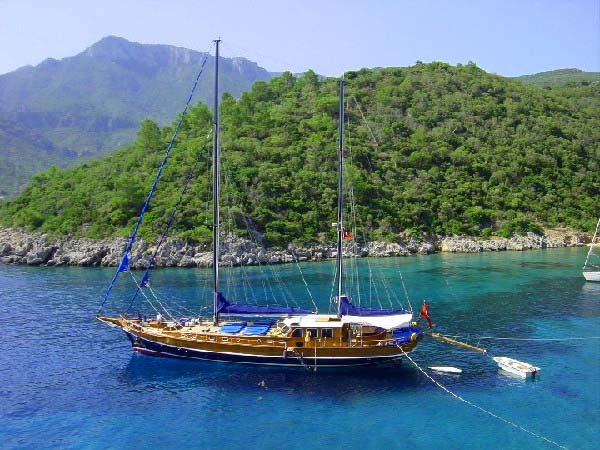 Mega yachts are large vessels in sizes over 40 meters that their charter rates are well above the regular Gulet charter prices.
In our pages we have a separate category for mega yachts. Appropriate class certification, compliance with technical and other standards according new safety regulations. 
informations about yacht chartering can be categorized with Displacement or Semi-Displacement yachts, Displacement yachts tend to be more comfortable and economical than the faster power yachts.
They will perform better in all weathers and are capable of night-time cruising, saving time. These yachts usually appeal to those who desire the more laidback yacht charter holiday.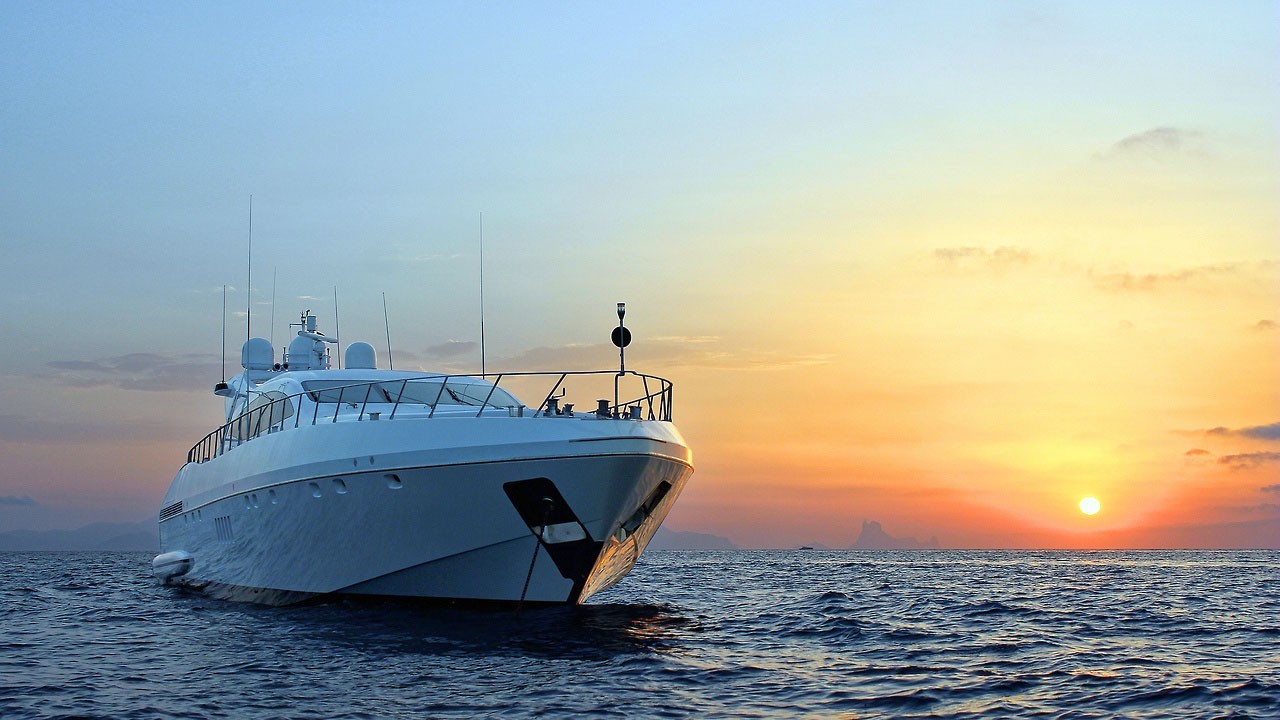 Semi displacement yachts are faster, Planning motor yachts will cover more distance in a shorter period of time, allowing you to see more of the cruising area and to enjoy more shore based activities.
However, if the weather conditions are not ideal, long distance cruising can be a little uncomfortable. Information About Yacht Chartering
The Sailing yacht chartering is perfect for those with a desire for adventure and romance. Sailing yacht chartering is a lot of fun and there is the wonderful advantage of peace and quiet when the engines are turned off as you sail quietly into the sunset.
Information About Yacht Chartering
The sailing yacht chartering will not cover as much distance as the motor yachts but the feeling of achievement and adventure cannot be described, only experienced. Information About Yacht Chartering
The Motor Sailer yacht chartering is primarily powered by motor and use the sails for auxiliary power to remind or be guff schooners or in their looks. Information About Yacht Chartering
This type of yacht combines the comfort of the classical sailing yacht with the speed comparable to the displacement motor yacht chartering. These yachts offer more deck space for sunbathing and al fresco dining. They mainly operate in Eastern Mediterranean, Information About Yacht Chartering
Greek islands and Turkish Riviera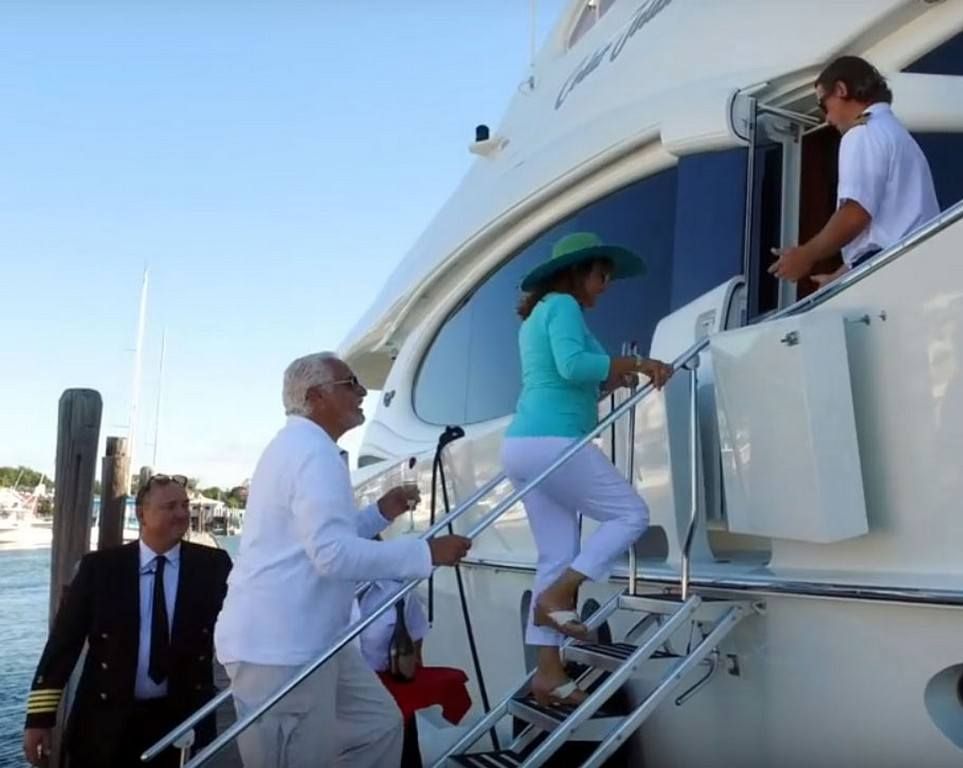 The Bareboat yacht chartering is another category totally different concept , only sailing yachts or catamarans can be chartrered with or without crew,
bare-of-crew. Motor bareboats operate in close areas to the base port.
Information About Yacht Chartering
The Corporate yacht charter for a group of mega yachts, there are the few large capacity yachts in Mediterranean, motoryacht, sailing or traditional, that offer accommodation for more than 12 guests, ideal for incentives and events. Number of your guests, the size of your party will determine how many staterooms you will need. Information About Yacht Chartering
Informations About Yacht Chartering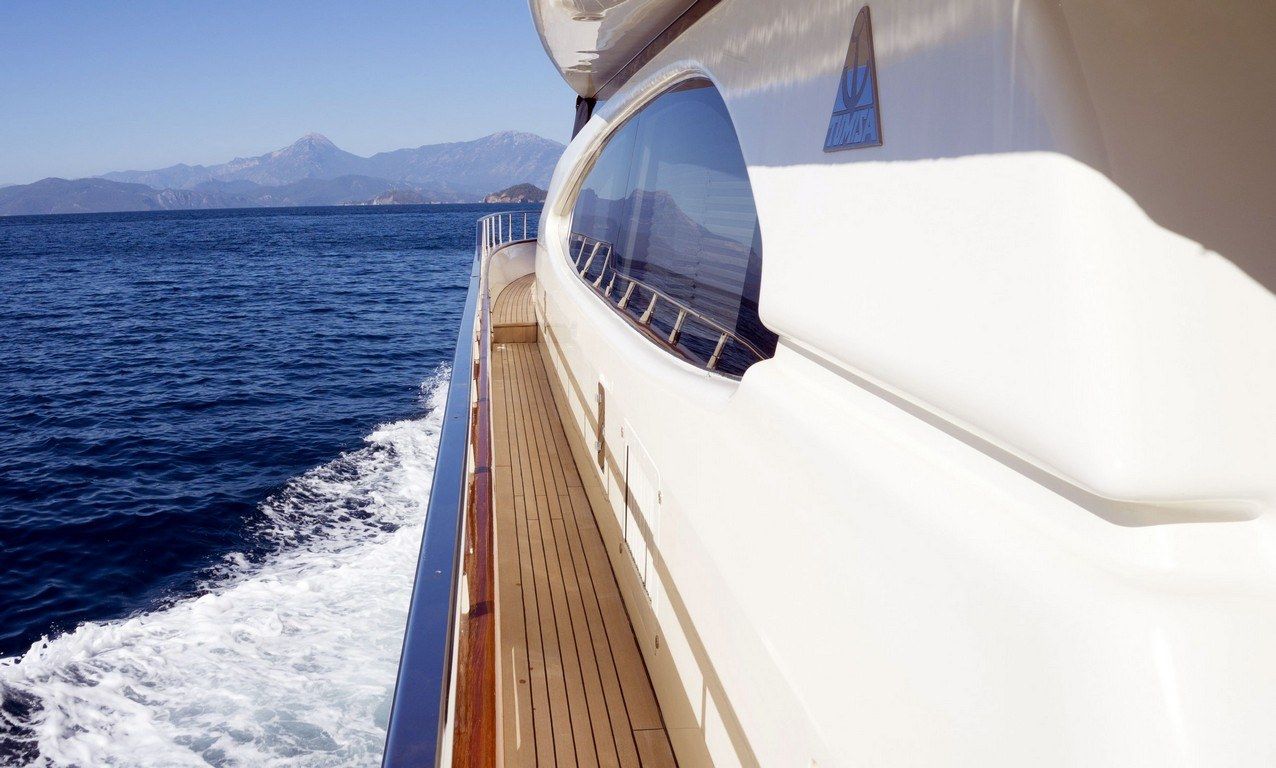 Akasia Yacht chartering tailor trips that suits any size of group, whether you are planning a romantic cruise for two or a group getaway with close friends or a family adventure of all ages.
Generally large yachts can accomodate 12 guests up to 36 guests in large Gulets. They are fully crewed with up to 8 or 10 crew members, including a gourmet chef skilled in the culinary arts of authentic Turkish Mediterranean and international cuisine. Information About Yacht Chartering
The Duration of your yacht Chartering are usually available on a weekly or biweekly basis. However, last minute bookings of less then one week are feasible depending on the yacht's availability, The length of time you will spend on your charter will also be a consideration as to areas and itineraries you wish to visit. Information About Yacht Chartering
The Budget We always dare to ask our associates and our clients what should be the budget that we should respect and not exceed.
It is essential in our negotiations and practically defines the size and the style of the yacht chartering we may provide for each inquiry, occasionally bigger than initially requested ones. Information About Yacht Chartering
Eastern mediterranean Yacht Broker has to be a licensed by both National Organization of Tourism and by National Association of Turkish Yacht Brokers (TYBA) meanwhile In the West Mediterranean the yacht brokers has to be a licensed member by West Mediterranean Yacht Brokers Association (MYBA).
A fine yacht Broker may collect special offers because of the volume of charters that provides the yacht owners. A fine yacht Broker will always guarantee the funds security. 
A fine yacht Broker attends the charter process, protects both the Owner and the Charterer from any failures and ensures a memorable and ultimate successful yacht chartering for the Charterer by all parties involved.
Where to Go ?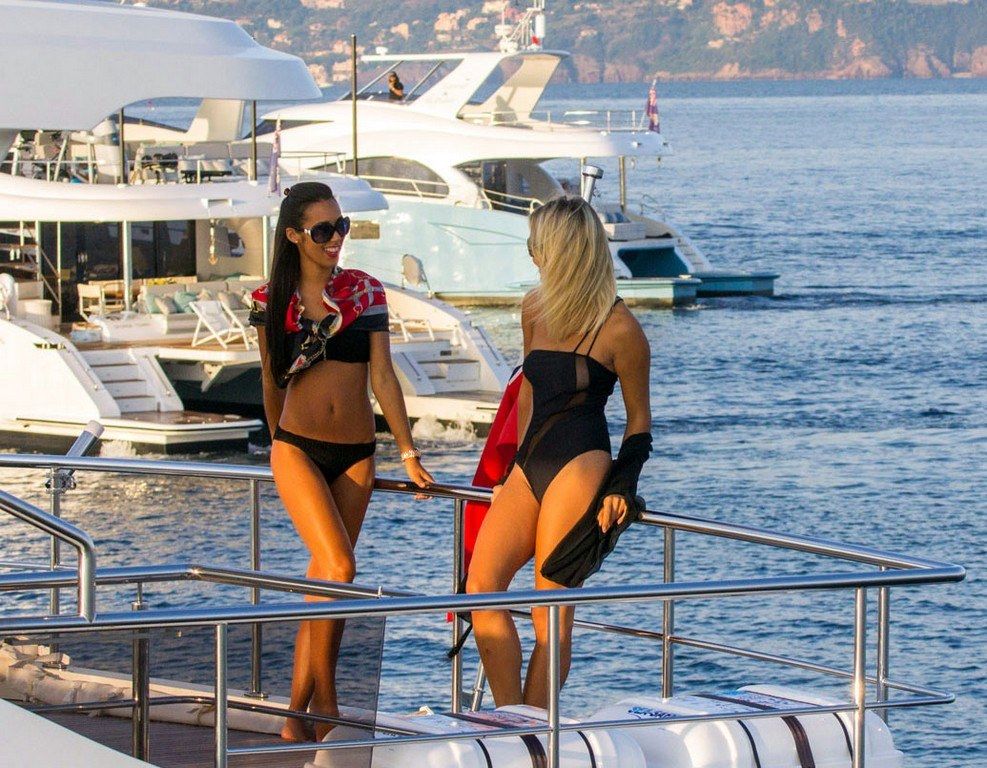 The cruising Itinerary can be determined with yacht's captain or your yacht charter broker who will follow and assure your well being from the port of embarkation till the port of disembarkation. 
An ideal route can be pre scheduled for some areas. Some areas are affected by local winds some period of the year.
This is why it is wise for you the route to be re-scheduled on embarkation according forecast of the day and Captain's suggestions.
Mediterranean Yacht Broker Association TYBA , Memorandum of Agreement, MOA yacht Chartering contracts include all charter terms of agreement. Despite their long 6 pages, they are easy to read and understand, involve all vital clauses about insurance, charter expenses, cancellation terms. Information About Yacht Chartering
These contracts are detailing the yacht, your chosen dates, the cruising area and the additional cost. The Agreements are signed by all parties concerned (Owner, Charterer and Broker).
Upon signing this Agreement the first payment, normally 50% of the charter fee is due and the balance of the payment is normally due one month prior to the charter commencing or latest upon boarding the yacht. Information About Yacht Chartering
Together with balance of the charter fee another amount is paid as well, these funds to cover the expenses such as fuels, food and beverages as well as port disbursement fees. Advance Provisioning Allowance (APA), plus any taxes (where applicable), delivery / redelivery fees.
A general guideline often used for estimating the APA is to factor in an additional 25-30 % of the base charter rate. Full accounts will be produced by the Captain at the end of the charter and any unused funds will be refunded in full to the Charterer directly. If the funds are not sufficient,
the Captain will advise and ask you to pay accordingly.
Charter Fee ?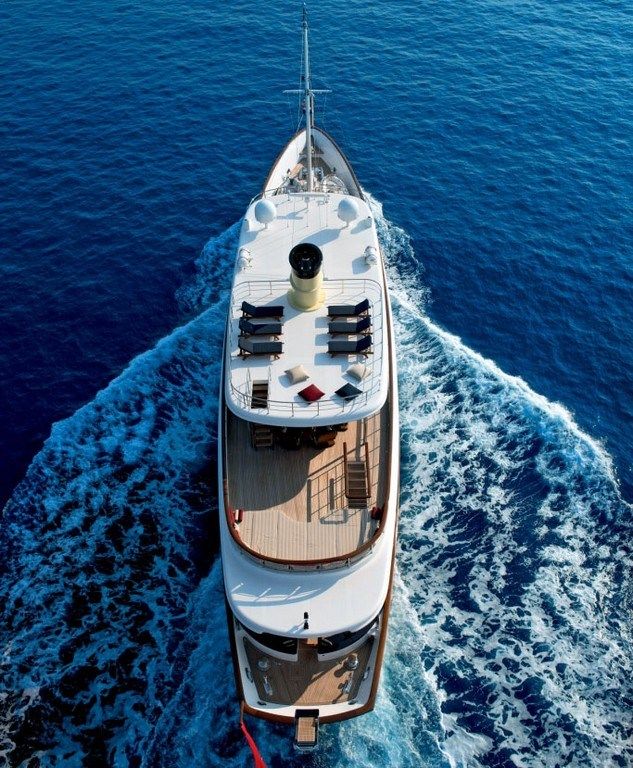 Cost for the hire of the yacht chartering includes the yacht, the crew services,
the crew Provisioning, laundry, yacht insurance and the passengers insurance. Information About Yacht Chartering
According to Turkish charter terms, items like Municipality marinas mooring fees in Turkey are included in the charter contract.
However Motor yacht chartering and some ultra luxury motor sailer /Gulet contracts, Does not include these additional expenses.
meaning the fuel consumption for main engines and generators, gasoline for the tender, food and beverages, private marina fees including pilotage fees, foreign port fees, telefon/fax communications, crew gratuity are payable through APA which is 25 to 30 % of the charter fee.
Vat, Tva, Invoice Tax ?
It is the Government tax that varies in Mediterranean countries depending the flag of the yacht. Some commercially registered yacht chartering in Mediterranean are tax free. In Turkey VAT is 18 % for yacht chartering.
What is Apa ?
APA (Advanced Provisioning Allowance) mostly applicaple in Motoryachts. and some of the new generation gulets / Motor sailers , Shortly operating expenses are paid by the Charterer.
generally speaking 25 to 30% of the charter fee which is called APA is given to captain to cover the expenses that are not included in the charter cost
for and onbehalf of the charterer .
These extra expenses are the provisioning for guests, the fuel cost, land arrangements etc. Normally is 25 % of the contract value and all items are detailed in an Addendum attached to the charter contracts giving a full analysis of the costs.
Full accounts will be produced by the Captain at the end of the charter on presence of the Broker and any unused funds will be refunded in full to the Charterer directly.
If the funds are not sufficient, the Captain will inform you accordingly and bills will be settled upon disembarkation.
Guest Preference Questionnaire ?
As soon as the agreements have been exchanged, a detailed Guest preference questionnaire is provided, requesting information on your travel arrangements, Passanger list, special needs, guests likes or dislikes, dietary or medical requirements, special dates, or any other information that you feel we should know. 
The guest preference sheet is vital in order for us to provision the  yacht accordingly and make any special arrangements.  Information About Yacht Chartering.
Yacht Crew Gratuity ?
A customary and discretional fee to reward the crew,  even the unseen persons like engineers, laundry, that have contributed to the success of the charter that is distributed either by the Charterer to each crew member individually or handed over to the Captain.
This is a 5 % to 10 % of the charter fee but always upon the Charterer's discretion. Information About Yacht Chartering