Yacht Charter Marmaris
Yacht Charter Marmaris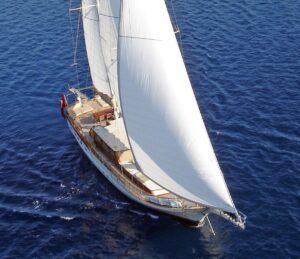 One of the best yacht charter Marmaris locations in the Turkish Riviera, in the middle of the most popular cruising area between Antalya and Bodrum where is called southwestern Turkish Riviera. Marmaris and the vicinity provide rich sailing choices. With smooth winds, beautiful secluded bays, and well sheltered anchorage places, magnificent scenery with lush green forests, and numerous ancient sites along the beautiful Turkish coastline, yacht charter Marmaris offers perfect sailing locations, traditional bazaar and waterfront restaurants form the backbone of this Touristic town.
With plenty of interesting places in yacht charter, Marmaris became one of the most interesting towns in the Eastern Mediterranean, shopping in Marmaris bazaar or enjoying a cold drink in the shades of Marmaris waterfront cafes, overlooking busy Marmaris marina. Yacht Charter Bodrum and Marmaris.
Built around the historical Suleyman's Castle the winding streets around the fortress contrast with the bazaar behind it. Beautiful commercial Turkish gulets line up Marmaris waterfront, offering weekly and daily yacht charter Antalya and Marmaris trips to various beaches and dive sites.