Atlantis Motoryacht
Atlantis Motoryacht
---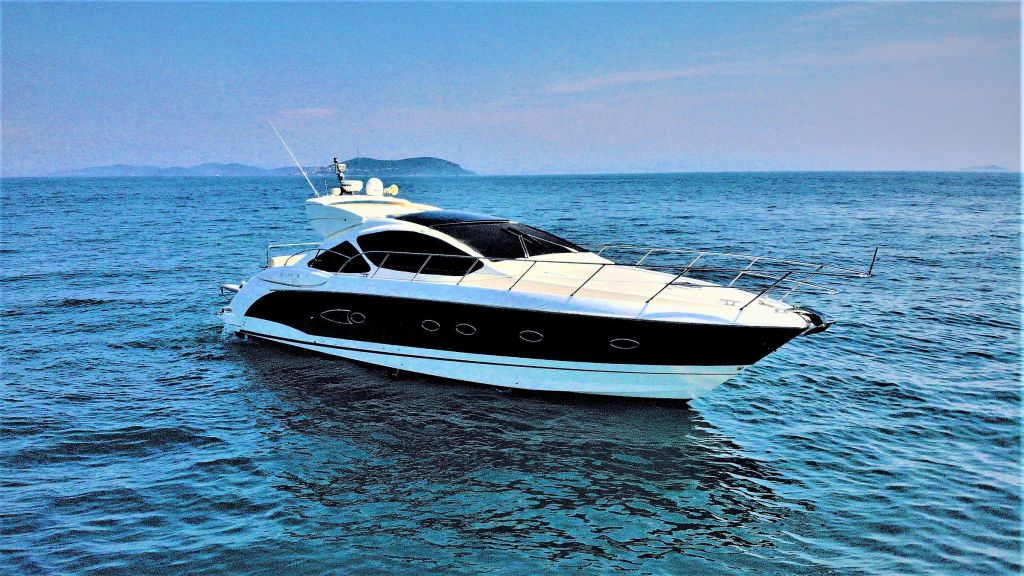 Welcome to the realm of unparalleled luxury and adventure, where the Atlantis Yacht reigns supreme. With its exceptional design, top-tier features, and a commitment to offering an unforgettable experience, this yacht stands as a testament to opulence and innovation. Join us as we delve into the extraordinary world of the Atlantis Yacht.Step onto the deck of the Atlantis Yacht, a masterpiece of design and craftsmanship that stretches across an impressive length of 15.67 meters. From bow to stern, this yacht exudes elegance, sophistication, and a level of detail that is simply unparalleled. Prepare to be immersed in an environment that seamlessly merges aesthetics with comfort, promising a truly extraordinary experience.
Built in 2011, the Atlantis Yacht is a testament to modern luxury that knows no bounds. Its sleek exterior lines are harmoniously matched with interiors that redefine opulence, offering a fusion of contemporary comfort and timeless class. Step aboard and be enveloped in an ambiance that blends luxury with a sense of adventure.
With the capacity to host 6 guests, the Atlantis Yacht promises personalized and indulgent accommodations. The yacht boasts 1 owner cabin, 1 VIP cabin, and 1 twin bunk bed cabin, each meticulously designed to offer an oasis of comfort. Every detail, from the exquisite furnishings to the state-of-the-art amenities, is thoughtfully curated to ensure that every guest's experience is nothing short of exceptional.
Get ready to set sail on a journey of exhilarating performance. The Atlantis Yacht boasts a cruising speed of 26 knots and a maximum speed of 32 knots, allowing you to explore breathtaking destinations with ease. Whether you're gliding through calm waters or embarking on an adventure of high-speed excitement, this yacht is equipped to deliver a truly unforgettable voyage.
Beyond its remarkable features, the Atlantis Yacht invites you to explore a world of possibilities. From the sun-soaked deck where relaxation meets luxury to the exhilarating water sports that await, every moment aboard this vessel is an opportunity to discover the extraordinary. Indulge in gourmet cuisine prepared by skilled chefs, unwind in the lavish cabins, and create cherished memories that will last a lifetime.
Weekly Charter Rates
General Specifications
Length Over All
15.67 meters