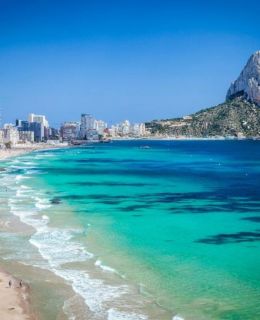 Yacht Charter in Spain
Spanish Riviera for a yacht charter in Spain extends from the French-Spanish border just north of Barcelona along the Mediterranean Sea coast past Valencia and Malaga. The region boasts art, fresh seafood, and spectacular beaches. Costa del Sol, Costa Brava, Costa Blanca. Each of Spain's legendary stretches of sand and sun has a different character, here's where they are and how to tell them apart.
Although everyone has heard the names, along with the other less-known Costas, few people could identify them on a map of Spain, let alone say how they differ in style, landscape, and the sun-seekers they attract. And with more than a thousand miles of coast that stretch from the French border northeast of Barcelona to the Portuguese border, west of Seville, it's no wonder. Here is a yacht charter in Spain's southern Coast in a nutshell. – Yacht Charter in Spain
Yacht Charter in Spain Riviera
Spanish riviera or the "wild coast," north of Barcelona, has drawn artists and writers ever since a prominent journalist named it the Costa Brava in 1909. The region celebrates that anniversary throughout 2009 and 2010 with events and a touring route of sights associated with artists including Picasso, Salvador Dalí, and Marc Chagall.
This region blends into the nearby Costa Dorada, southwest of Barcelona. It has less scenery, but more long stretches of beach, little known to foreign travelers, it has its own charms and a thoroughly Spanish flavor. South of the Costa Dorada, the Costa del Azahar near Valencia is covered in groves of deep green orange trees, but with good beaches around Castellon de la Plana. – Yacht Charter in Spain
Costa Blanca, Valencia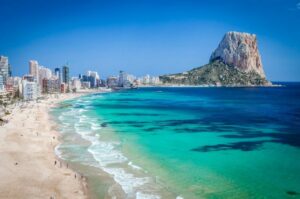 Between two capes that extend into the Mediterranean at either side of the city of Alicante, the Costa Blanca is known for its long strands of white sands. But here also are stretches of dramatic cliffs filled with caves. The region is popular with Spanish families.
Costa Del Sol
Spanish riviera Stretching from Málaga to Gibraltar, the famous Costa del Sol has Europe's highest number of guaranteed sunny days, which brings northern Europeans in search of winter warmth. International, but rarely jet-set, this is a lively good-time land of sunny beaches, plenty of amusements for kids and – apart from a few resort towns – real Spanish character. Its resorts range from package-plan look-alike blocks to deluxe villas; at the western end is Nueva Andalucia, known as "Golf Valley." – Yacht Charter in Spain
Costa del la and Gibraltar

The coast of Andalucia west of the Straits of Gibraltar is washed not by the Mediterranean, but by the Atlantic Ocean. Around the Cape of Trafalgar, steep cliffs drop straight into the sea. But beyond, most of the way to the Portugal border, the low-key Costa de la Luz is lined with miles and miles of fine white sand with an average of 300 days of sunshine each year.
Developed later than the Costa del Sol, this region south of Seville heeded the lesson of the earlier resorts, opting for low-rise development that preserved the beaches, natural attractions, and scenery. This coast is a closely guarded Spanish secret. – Yacht Charter in Spain