Tullio Abbate Mito 52
Tullio Abbate Mito 52
---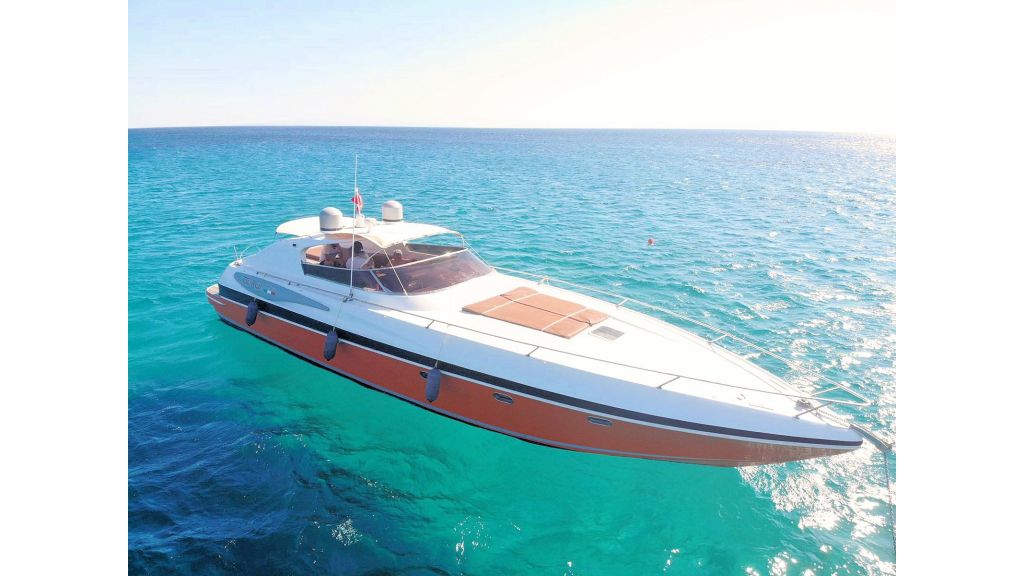 Step into a world of timeless elegance and unparalleled luxury aboard the exquisite Tullio Abbate Yacht. With its impressive specifications and refined features, this 16.4-meter vessel offers a journey of opulence and adventure that's sure to leave an indelible mark on your heart. Allow us to introduce you to the splendor of the Tullio Abbate Mito 52 Yacht.
The Tullio Abbate Yacht is more than just a vessel; it's a work of art meticulously crafted to redefine luxury at sea. With a length of 16.4 meters and the capacity to host 4 guests, this yacht promises an intimate and personalized experience like no other. Embark on a voyage of discovery, relaxation, and unmatched elegance.
Built in 1999 and thoughtfully refitted in 2010, the Tullio Abbate Mito 52 Yacht bridges the gap between classic charm and modern sophistication. Its history is evident in every detail, from the polished wooden finishes to the opulent cabins. As it sails under the Turkish flag, you'll find a connection to the rich maritime heritage of the region and a promise of unparalleled experiences along the Turkish coastline.
Luxury knows no bounds aboard the Tullio Abbate Mito 52 Yacht. With 2 lavish guest cabins, this vessel ensures that each moment spent on board is an experience of pure indulgence. Sink into the plush furnishings, bask in the warm ambiance, and let the soothing sound of the waves create a backdrop for your most cherished memories.
As you glide across the azure waters, the Tullio Abbate Yacht showcases its impeccable performance. With a cruising speed of 20 knots and a maximum speed of 30 knots, every journey is characterized by smooth navigation and thrilling moments. Whether you're exploring hidden coves or cruising towards distant horizons, this yacht delivers an experience that's as exhilarating as it is refined.
Imagine waking up to breathtaking sunrises over the Turkish coastline, savoring gourmet meals on the deck, and enjoying water activities that range from exhilarating to serene. The Tullio Abbate Yacht offers you the canvas upon which to paint your dream yachting experience. Whether you're seeking adventure, relaxation, or a blend of both, this vessel is your gateway to unforgettable moments.
Weekly Charter Rates
General Specifications
Length Over All
16.4 meters
Water Toys
Snorkelling equipment, Fishing tackle