Eren C Motor Yacht
Eren C Motor Yacht
---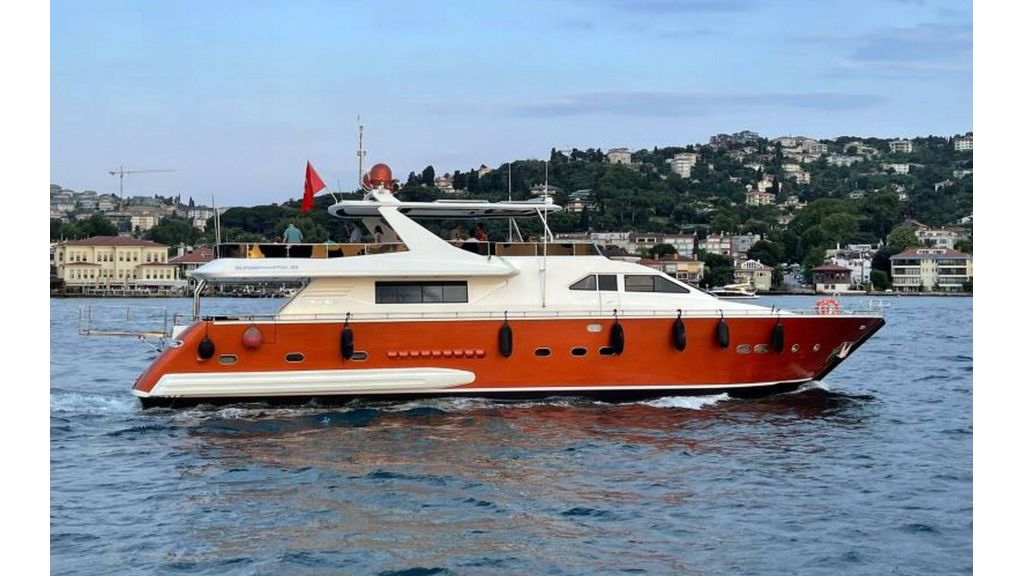 Eren C motor yacht, which is listed in the Bosphorus Cruise rental boat category, is 30 meters in length. She was launched in 2005 and has been overhauled in 2020.
She has 6 cabins in total, and offers yacht charter services in the Bosphorus daily or hourly for up to 12 people. These include hourly rental services such as weddings on the boat, birthday celebrations, marriage proposals, engagement on the yacht, iftar on the boat, breakfast, business meetings, and graduation celebrations on the boat.
Eren C yacht is for rent in the Bosphorus and the Islands region, and it provides hourly boat rentals with or without meals to our guests on the route in the Bosphorus region. Eren C yacht has a 2×1200 HP main engine.
Please contact us for daily or hourly rental prices for Eren C.
Weekly Charter Rates
General Specifications