Codecasa Classic Yacht
Codecasa Classic Yacht
---
1984 Codecasa Classic Yacht: A Legendary Yacht Experience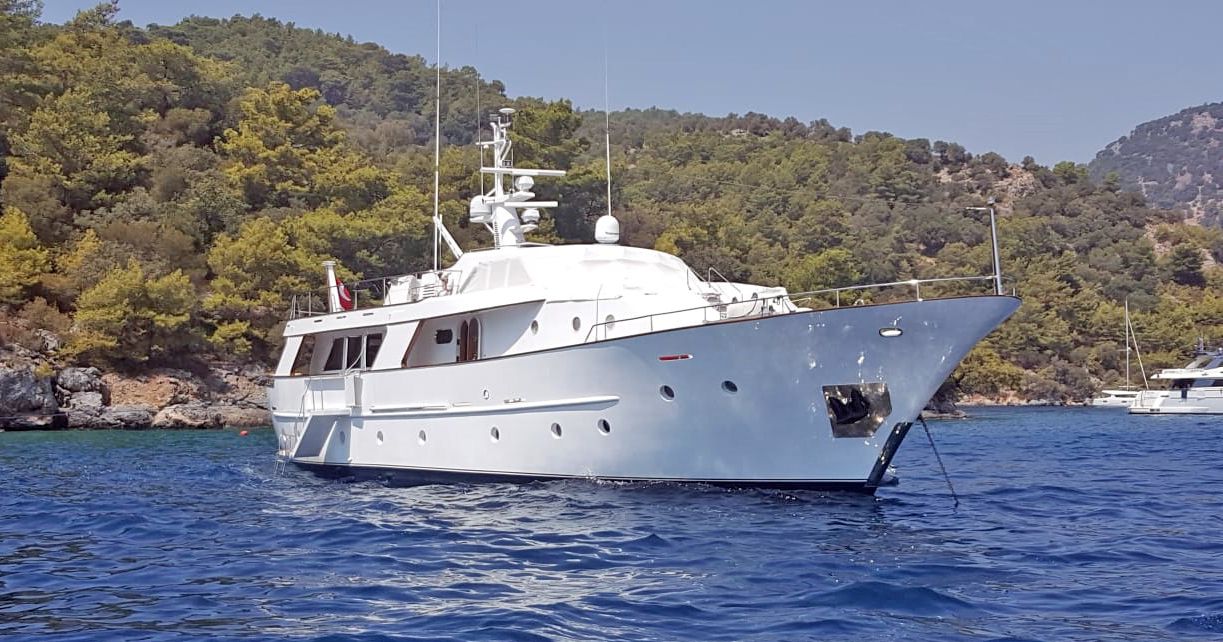 The Italian-built Codecasa Classic Yacht is 26.06 m long, 6.2 m wide and was delivered in 1984. Designed by Ugo Codecasa and completed by Ugo Codecasa, the yacht is a unique option in the luxury motor yacht category.
Designed by Ugo Codecasa, the Codecasa Motor Yacht is among 5565 motor yachts in the size range of 24-30m and is superior to the average with a volume of 21.14 GT compared to similar sized yachts.
Codecasa Classic Yacht attracts attention in the world of luxury yachts with its elegance and legendary experience. It offers a unique design with Italian craftsmanship and details. It is ready to offer a luxurious and comfortable holiday experience for its guests.
Contact Codecasa Classic Yacht now to have an unforgettable yacht charter experience and enjoy the sea. Open the doors of a dream holiday in the warm waters of Turkey, accompanied by unique landscapes. With its expert crew and luxurious facilities, Codecasa Classic Yacht offers a unique sea adventure for you and your loved ones.
Asking Price
760.000 Euros
Yacht Availability
available
Machinery & Electronics
Power Generators
2 x 33 Kwa Kohler 3450 Hrs - 2008