Barbarossa Moratti
Barbarossa Moratti
---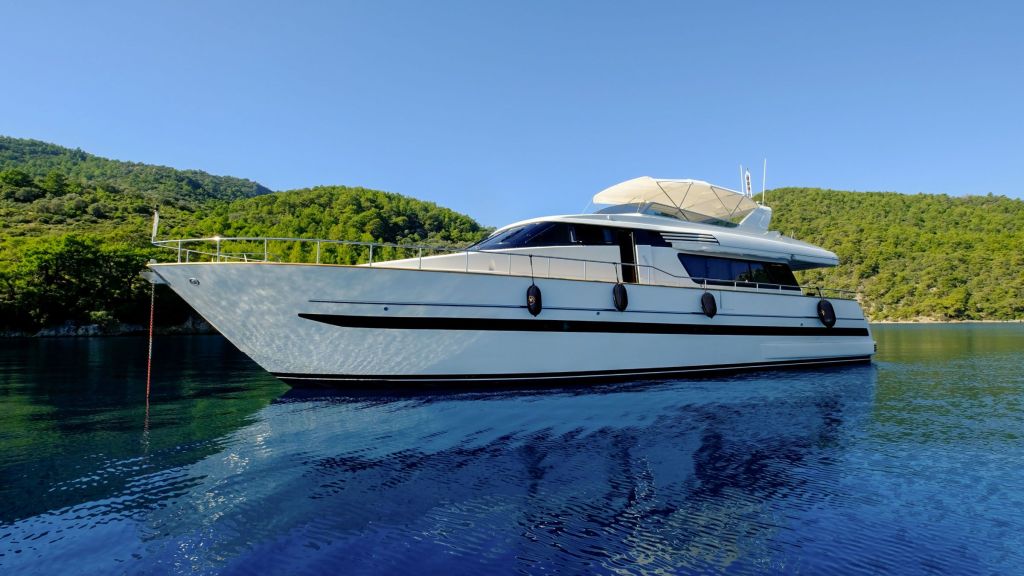 Imagine a holiday experience where luxury and comfort meet the sea and special moments are experienced. Here is Barbarossa Moratti, who offers you the opportunity to realize this dream! This luxury motor yacht opens the doors of prestige and privilege as soon as you hear its name. Barbarossa Moratti, which has the highest standards of gulet charter and charter experience, offers an unforgettable blue cruise for you and your loved ones.
Barbarossa Moratti is a luxury motor yacht specially designed for sea enthusiasts. Every detail has been thought out for you to enjoy the sea and comfort to the fullest. Specially designed for the most pleasant and comfortable experience of the moments you will spend at sea, this ship offers holiday opportunities suitable for every budget by offering different price options for low, medium and high seasons.
Barbarossa Moratti offers an unforgettable accommodation experience with its length of 23 meters. the ship, which accepts guests up to 8 people, offers you a unique holiday opportunity with 4 comfortable guest cabins and a modern interior. Barbarossa Moratti, which is equipped with a private bathroom and toilet, comfortable beds and luxurious details in each cabin, ensures that your holiday passes in the most private and comfortable way.
Yacht allows you to enjoy the sea quickly with a cruising speed of 17.5 knots and a maximum speed of 24 knots. While being intertwined with the blue of the sea and the warmth of the sun, you can enjoy luxury and comfort. Thanks to modern navigation systems and safety equipment, you can enjoy a safe and peaceful holiday.
Together with Barbarossa , you get an excellent opportunity to explore the unique beauties of Gocek. Göcek is almost a dream holiday destination with its clear waters, hidden bays and natural beauties. While enjoying the sea and comfort, you can explore the natural beauties of Göcek.
Weekly Charter Rates
General Specifications
Boat Name
Barbarossa Moratti