Aria 1
Aria 1
---
Unveiling Elegance: Aria 1 Gulet – A Bond-Worthy Charter Experience
Introduction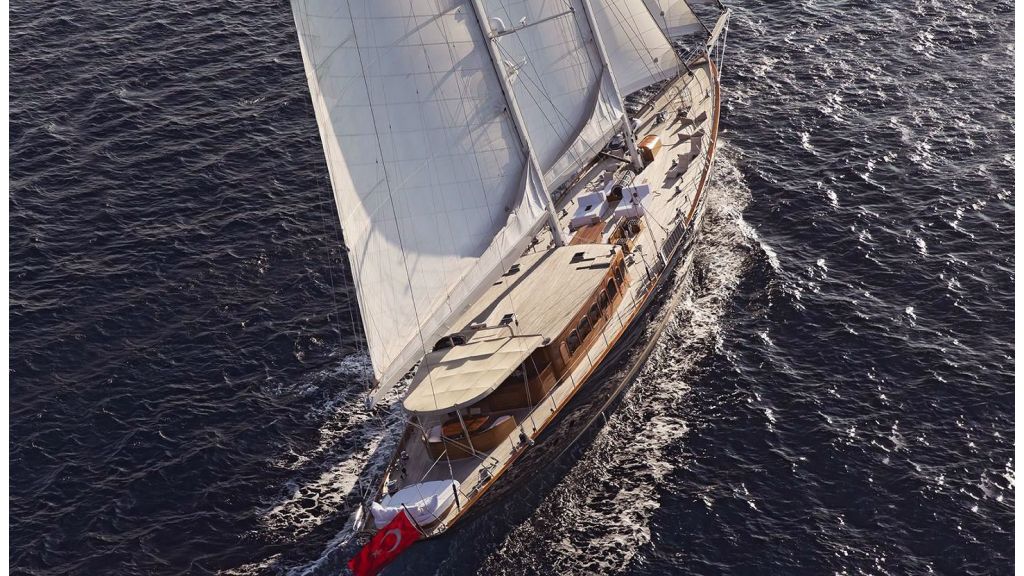 Step into a realm of unparalleled luxury and sophistication as we introduce you to the illustrious Aria 1 Gulet. Renowned for its appearance in the iconic James Bond movie "Skyfall," this magnificent vessel is more than just a yacht; it's a floating masterpiece that promises an extraordinary charter experience. In this article, we invite you to explore the captivating features of the Aria 1 Gulet, as it beckons you to embark on an unforgettable voyage.
A Hollywood Icon
The Aria 1 Gulet has etched its name in cinematic history, gracing the silver screen in the esteemed James Bond movie "Skyfall." This global recognition is a testament to the vessel's unparalleled grandeur and allure. Beyond the glitz and glamour of Hollywood, the Aria 1 Gulet stands as a pinnacle of luxury, ready to offer you an experience that is nothing short of extraordinary.
Boundless Elegance and Space
With a length of 56 meters, the Aria 1 Gulet offers a majestic expanse of open deck spaces, providing the perfect setting for al-fresco dining and sun-soaked relaxation. The vessel's design seamlessly merges form and function, ensuring that every inch of space is optimized for your comfort and enjoyment. Whether you're indulging in a gourmet meal under the sun or basking in the sea breeze, the Aria 1 Gulet offers an ambiance that is both captivating and indulgent.
Expertise and Excellence
The Aria 1 Gulet is not merely a vessel; it is a stage for impeccable service and hospitality. With a dedicated crew of eight, your every need and desire will be met with unmatched professionalism and warmth. From the moment you step aboard, you'll be embraced by an atmosphere of attentive care and personalized service that transforms your voyage into an extraordinary journey.
A Voyage of Discovery
The Aria 1 Gulet invites you to explore the enchanting coastlines of Croatia and Greece, unveiling hidden gems and awe-inspiring landscapes that will leave an indelible mark on your heart. As you set sail on this remarkable vessel, you embark on a voyage that transcends the ordinary, offering an experience that is nothing short of legendary.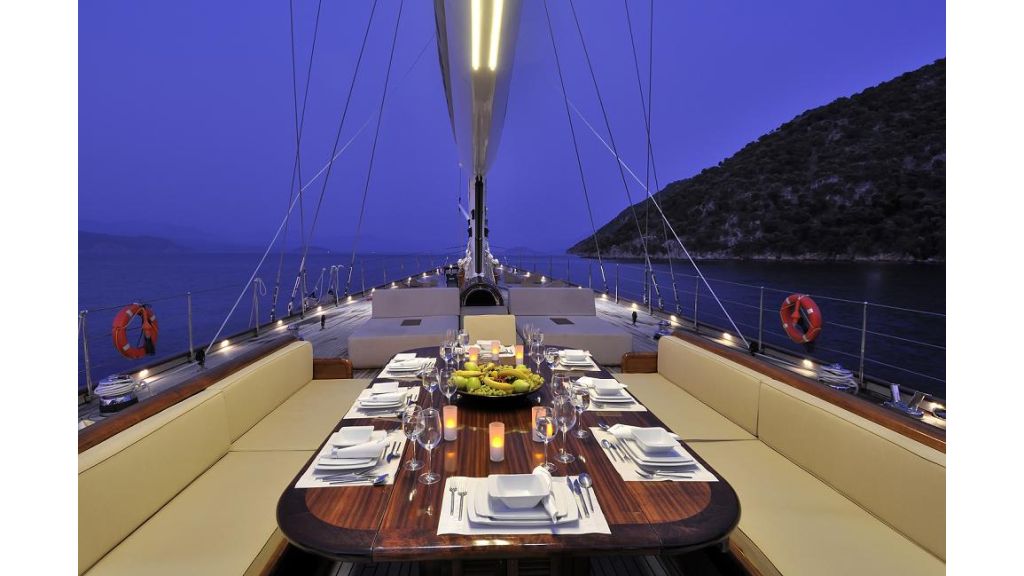 Conclusion
Elevate your charter experience to new heights with the Aria 1 Gulet. From its Hollywood legacy to its sumptuous accommodations, watersport adventures, and unparalleled service, every facet of the Aria 1 Gulet is meticulously crafted to offer an extraordinary journey. Step aboard and embrace a world of luxury, where opulence knows no bounds and where the Aria 1 Gulet stands ready to redefine your perception of charter excellence.
Weekly Charter Rates
General Specifications