Apreamare Maestro 65
Apreamare Maestro 65
---
Experience Luxury Standing Up: Discover the Elegance of the Apreamare Maestro 65
 Introduction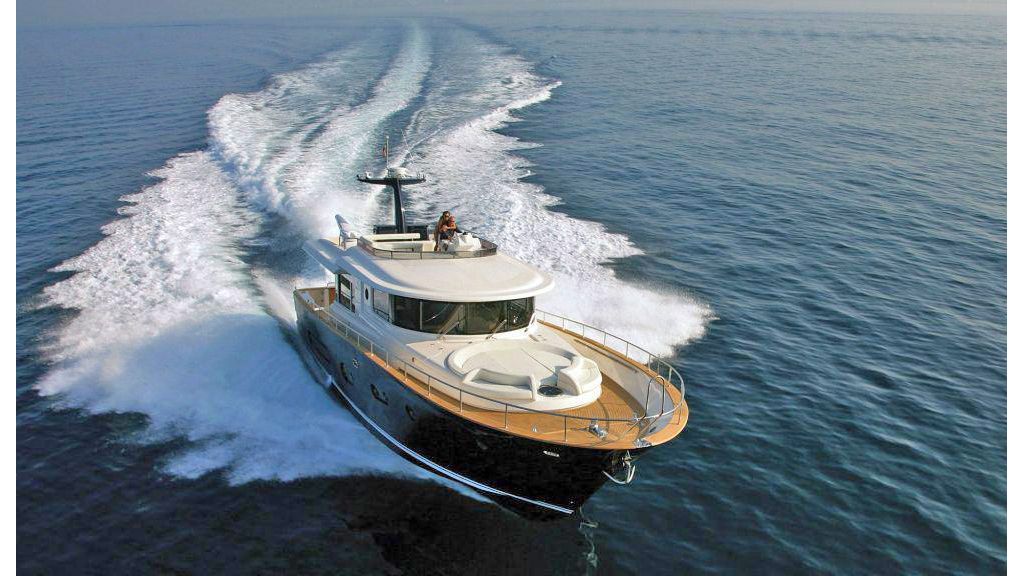 Take your sights on a unique sea voyage while introducing the exquisite Apreamare Maestro 65 motor yacht. Located in the heart of Mallorca, Spain, this ship offers a haven of opulence that makes it the perfect choice for an unforgettable holiday getaway in recently. In this article, we review the remarkable features that define the Apreamare Maestro 65, which invites you to discover the charm of luxury on the open waters.
Elegance Has Been Redefined
The Apreamare Maestro 65 is a testament to fine Italian craftsmanship, a model from the esteemed year of 2006. With its elegant lines and impeccable design, this motor yacht stands as a beacon of sophistication against the stunning backdrop of Mallorca, Spain. From the moment you step on board, you will be greeted with an ambience that perfectly combines elegance, comfort and pure luxury.
A Haven of Comfort and Tranquility
With  3 carefully furnished cabins, Apreamare Maestro 65 invites you and your loved ones to enjoy a holiday experience like no other. Whether you are traveling with family or friends, spacious accommodation allows everyone to find their own shelter. The cabins are thoughtfully designed to provide a sense of tranquility, equipped with the best amenities to meet your every need.
To Reveal the Splendor of the Mediterranean
While sailing on the crystal clear waters of the Mediterranean, you will have the opportunity to discover the enchanting beauty of Mallorca and beyond. Apreamare Maestro 65 offers an idyllic setting for your trip, allowing you to immerse yourself in the breathtaking views of the Spanish coastline. Whether you are looking for peaceful moments or embark on exciting adventures, the yacht serves as your gateway to a wonderful world.
 Your Private Charter Retreat
Enjoy the luxury of your choice with the Apreamare Maestro 65. Whether you are planning a weekly cruise or a long getaway, the yacht is ready to fulfill your every desire. Enjoy the freedom of personalized experiences while charting your route in the azure waters, enjoying the best amenities and impeccable service that define a truly bespoke charter.
Impeccable workmanship and Attention to Detail
Apreamare Maestro 65 is a work of art on the water, a masterpiece of design and engineering. Every detail, from the meticulously crafted interiors to the latest technology, demonstrates an unparalleled commitment to excellence. This is a testament to the legacy of Apreamare's commitment to creating ships that redefine luxury and redefine your expectations.
Conclusion
The Apreamare Maestro 65 motor yacht calls to embrace a space of elegance, comfort and exploration in the picturesque waters of Mallorca, Spain. A journey on this ship is not just a journey; it is an immersive experience that transcends the ordinary and invites you to plunge into the extraordinary. Step into the Apreamare Maestro 65 and embark on a journey that promises to redefine your perception of luxury, setting the stage for memories that will last a lifetime.
Asking Price
720.000 Euros
Length overall
20.16 meters
Machinery & Electronics
Main Engines
TOTAL : 1642.2O HP