Yıldırım
Yıldırım
---
Discover Unforgettable Moments Aboard the Yıldırım Motor Yacht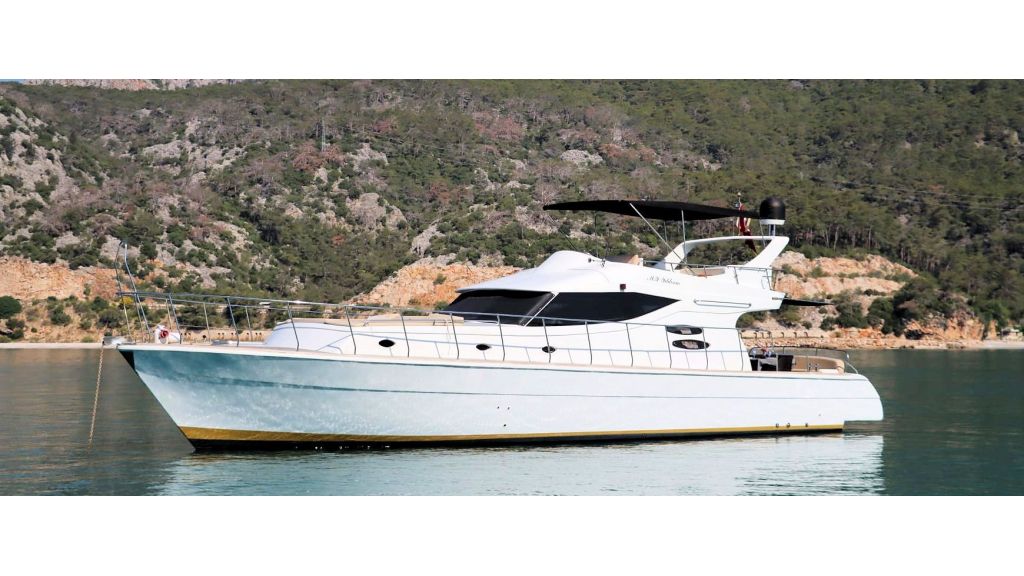 Are you ready to embark on an extraordinary maritime journey that promises unparalleled luxury, breathtaking scenery, and unforgettable experiences? Look no further than the Yıldırım Motor Yacht, a vessel designed to whisk you away into a world of opulence and exploration. Join us as we unveil the magnificent offerings of the Yıldırım Motor Yacht, presenting you with the chance to indulge in daily and moonlight tours that redefine the concept of luxury charter experiences.
The Yıldırım Motor Yacht stands as a testament to elegance and sophistication on the open waters. Crafted with meticulous attention to detail and designed to cater to your every desire, this vessel is the embodiment of refined luxury. Whether you're seeking an intimate escape for two or a grand adventure with friends and family, the Yıldırım Motor Yacht promises an experience that surpasses your wildest dreams.
Embark on a journey of discovery with our Daily Tour aboard the Yıldırım Motor Yacht. Immerse yourself in the beauty of Manavgar Waterfall and Mouse Island, two enchanting destinations that promise to captivate your senses. The adventure begins at 09:00 AM, inviting you to embrace the tranquility of the sea as you set sail. Your day will be filled with awe-inspiring sights and the gentle embrace of the ocean breeze. As you explore, indulge in a sumptuous lunch that includes a delightful selection of Grilled Fish, Chicken, Meat Balls, Pasta, Salads, and Cold Mezes. Quench your thirst with an array of refreshing Soft Drinks that are sure to elevate your experience. As the clock approaches 15:30 PM, you'll disembark with cherished memories and a heart full of gratitude.
For those seeking romance under the stars, our Moonlight Tour is a perfect choice. Embark on a captivating journey along the Çaltıcak Coast and Mouse Island, where the shimmering moonlight dances on the tranquil waves. Your adventure commences at 16:00 PM, offering the perfect opportunity to witness the sun bidding farewell to the horizon. As you navigate the enchanting waters, savor a delectable lunch that mirrors the elegance of the moonlit ambiance. Indulge in Grilled Fish, Chicken, Meat Balls, Pasta, Salads, and Cold Mezes, accompanied by a selection of Soft Drinks that elevate your dining experience. As the clock strikes 20:00 PM, you'll disembark with your heart aglow, cherishing the romance of the moonlit sea.
The Yıldırım Motor Yacht is designed to accommodate up to 10 guests, ensuring an intimate and personalized experience for each and every traveler. Whether you're celebrating a special occasion, seeking a serene escape, or simply yearning for an adventure of a lifetime, the Yıldırım Motor Yacht is your gateway to unparalleled luxury.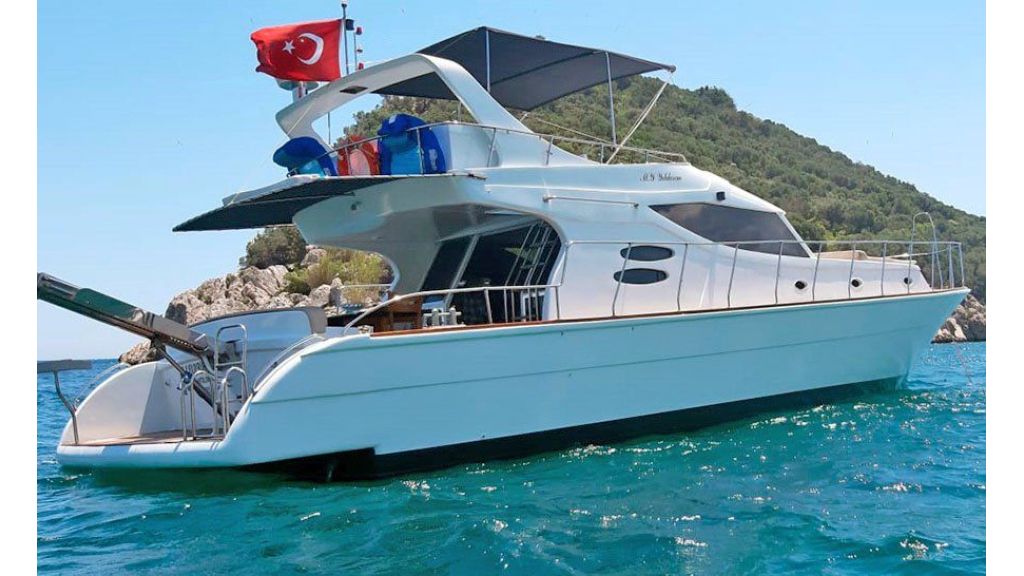 Video of Yıldırım:
Weekly Charter Rates
General Specifications