Virtus 44m
Virtus 44m
---
Embark on a Journey of Luxury and Elegance Aboard the Virtus 44M Yacht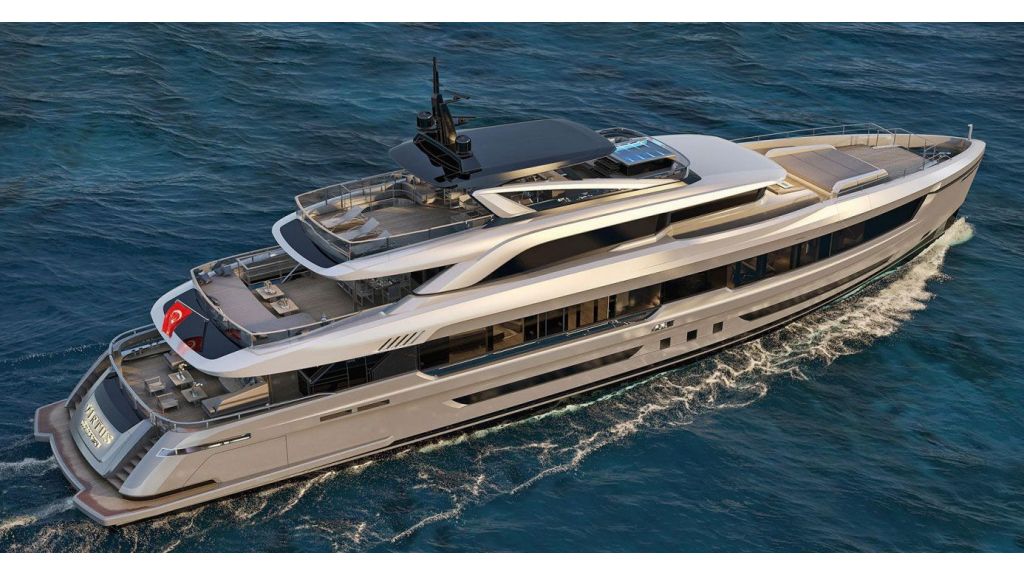 Step into a realm of opulence and sophistication as we introduce you to the remarkable Virtus 44M motor yacht. With its impressive 44-meter length, this vessel redefines luxury and comfort on the open seas. Boasting innovative and elegant interior and exterior designs, the Virtus 44M is more than a yacht; it's a masterpiece of engineering and artistry. Join us as we explore the captivating features and offerings of the Virtus 44M, a vessel that promises an unforgettable maritime experience like no other.
A Symphony of Design and Power:
The Virtus 44M yacht is a true testament to innovative design and powerful engineering. Its steel-hulled structure and aluminum superstructure seamlessly blend elegance with strength. The exterior exudes a timeless charm, while the interior is a haven of sophistication and comfort. Every inch of this vessel has been meticulously crafted to provide an unmatched experience for its passengers.
Luxurious Accommodations:
Step aboard the Virtus 44M and enter a world of luxury and relaxation. With the capacity to accommodate up to 10 guests, the yacht offers five spacious cabins that are a true embodiment of comfort. Each cabin is a sanctuary of style, featuring exquisite furnishings and lavish amenities that ensure a restful and indulgent stay. The Virtus 44M is not just a mode of transportation; it's a floating haven where every moment is crafted to perfection.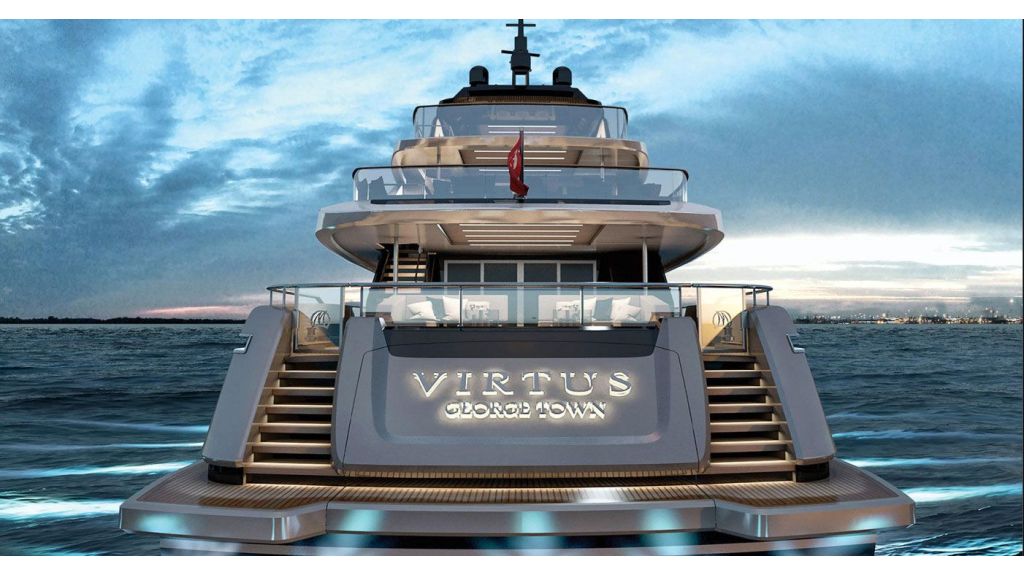 Power and Performance:
Experience the thrill of cutting through the waves with the Virtus Yacht 44M's exceptional performance. Powered by a pair of 1,450hp Caterpillar C32 diesel engines, this yacht reaches a top speed of 16 knots, ensuring a swift and exhilarating journey. However, where the Virtus truly shines is in its cruising speed of 12 knots, which allows for an impressive range thanks to a substantial fuel capacity of 51,000 liters. Whether you're seeking an adrenaline-pumping adventure or a leisurely cruise, the Virtus 44M is prepared to deliver an unforgettable experience.
Conclusion:
The Virtus 44M motor yacht stands as a beacon of luxury, elegance, and power on the open seas. It offers more than just a voyage; it offers a transformative experience where every detail is designed to provide unmatched comfort, style, and performance. Whether you're planning a family getaway, a romantic escape, or a memorable gathering with friends, the Virtus 44M is the epitome of luxury chartering. Embrace the allure of maritime elegance and embark on a journey that will redefine your understanding of luxury and adventure.
Asking Price
19.200.000 Euros
Yacht Availability
available
Length overall
43.70 meters
Machinery & Electronics
Main Engines
2 x CAT C 32 1450 HP
Power Generators
2 x 86 kw 1 x 22.5 kw Cat