Vega Motor Yacht
Vega Motor Yacht
---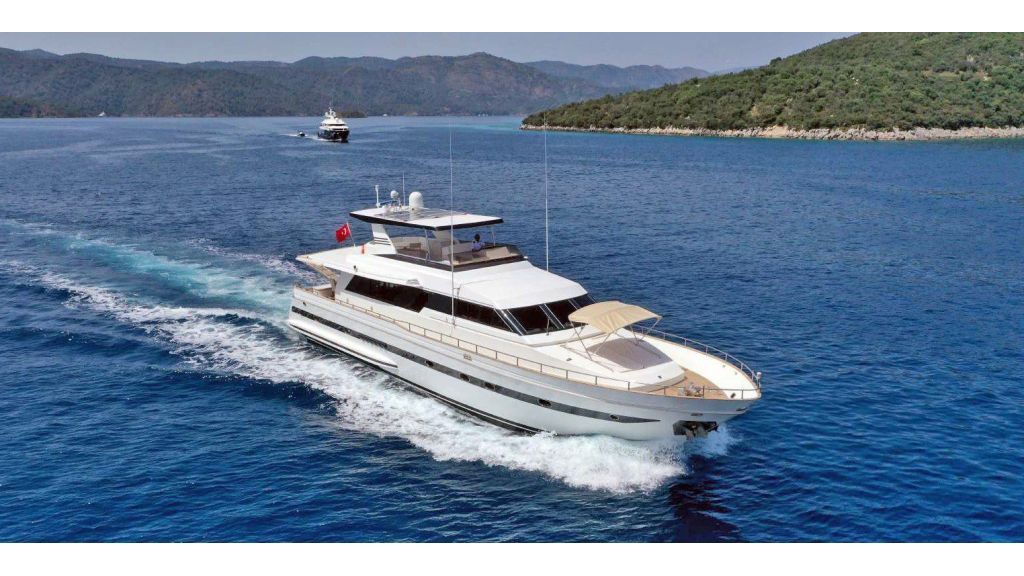 Unique Sea Pleasure: Vega Motor Yacht
Are you ready to make your dream sea holiday a reality? Enjoy luxury and comfort with the Vega Motor Yacht 23m. This magnificent ship is waiting to offer you an unforgettable experience. Keep reading to find out the details.
Vega Motor Yacht promises a sea voyage where luxury and comfort meet at the highest level with its elegant 23-meter design. With its modern equipment and carefully designed interior and exterior spaces, it offers an ideal option for you to accumulate unforgettable memories.
Vega Motor Yacht has a spacious accommodation area designed to accommodate 8 guests. there are 4 separate guest cabins, each equipped with a private bathroom and toilet. Thanks to the comfortable beds and luxurious details, you can enjoy every moment you spend at sea.
Vega Motor Yacht offers a fast and safe journey at sea with a cruising speed of 16 knots. The ship, which can reach a maximum speed of 22 knots, can quickly take you to the desired point. You will feel safe at sea with the modern navigation system.
Sea holiday plans are more flexible now! Vega Motor Yacht adapts to your holiday plans by offering different price options in low, medium and high seasons. So you can choose the option that best suits your budget and vacation plans.
Vega Motor Yacht offers you a unique sea voyage experience by departing from Gocek Port. You can choose Vega Motor Yacht to explore the magnificent bays and islands of Göcek, swim in its crystal clear waters and enjoy the sun.
Weekly Charter Rates
General Specifications