Small Gulet For Sale
Small Gulet For Sale
---
Discover Unprecedented Comfort and Adventure with the Remarkable Small Gulet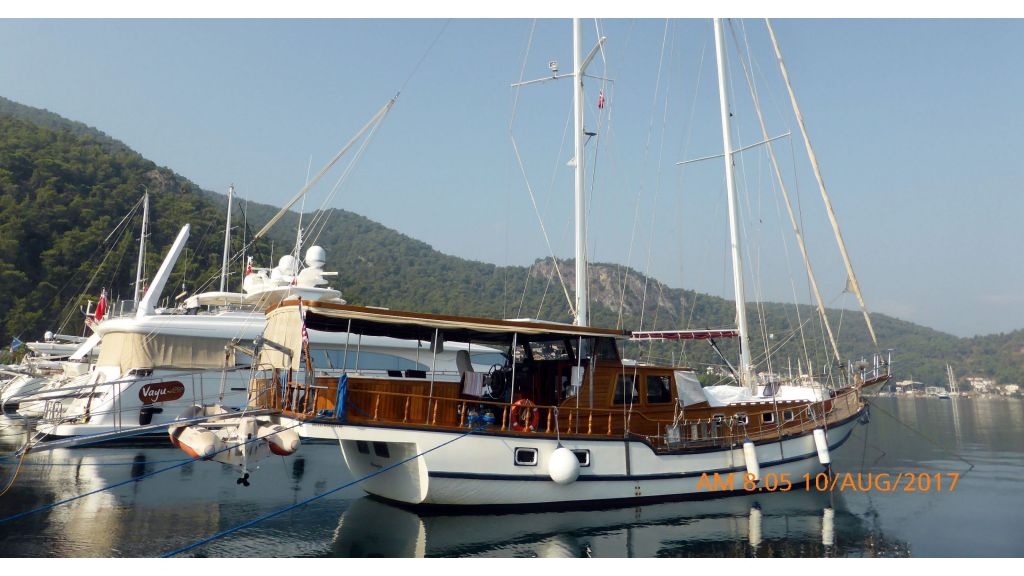 Step into a world of luxury and exploration with the Small Gulet, a vessel that redefines maritime elegance and comfort. Crafted with meticulous attention to detail, this 4-cabin luxury gulet stands as a testament to opulence and adventure on the open seas. Join us as we embark on a journey to explore the captivating features and offerings of the Small Gulet, a vessel that promises to elevate your maritime experience to new heights.
A Legacy of Excellence:
Built in 1992 and meticulously refitted in 2015, the Small Gulet seamlessly blends timeless craftsmanship with modern amenities. With four spacious cabins, this gulet is the epitome of comfort, making it an ideal choice for live-aboard experiences and long voyages. Whether you're seeking a tranquil retreat or an adventurous escapade, the Small Gulet offers the perfect setting for every moment of your journey.
Effortless Performance:
Powered by a 360 hp single screw Scania engine, the Small Gulet effortlessly glides through the water at a smooth 9 knots. At an economical speed of 6.5 knots, ensuring both performance and efficiency. Aluminium masts, coupled with a furling genoa, jib, and in-mast furling main sail, provide exceptional sailing capabilities, allowing you to harness the power of the wind and navigate the open waters with grace.
Total Independence:
Embrace a life of independence with the Small Gulet's remarkable features. A 10 kVA Mastervolt Whisper Ultra generator,  enabling you to venture far and wide without limitations. The Cruisair tempered water system ensures comfort.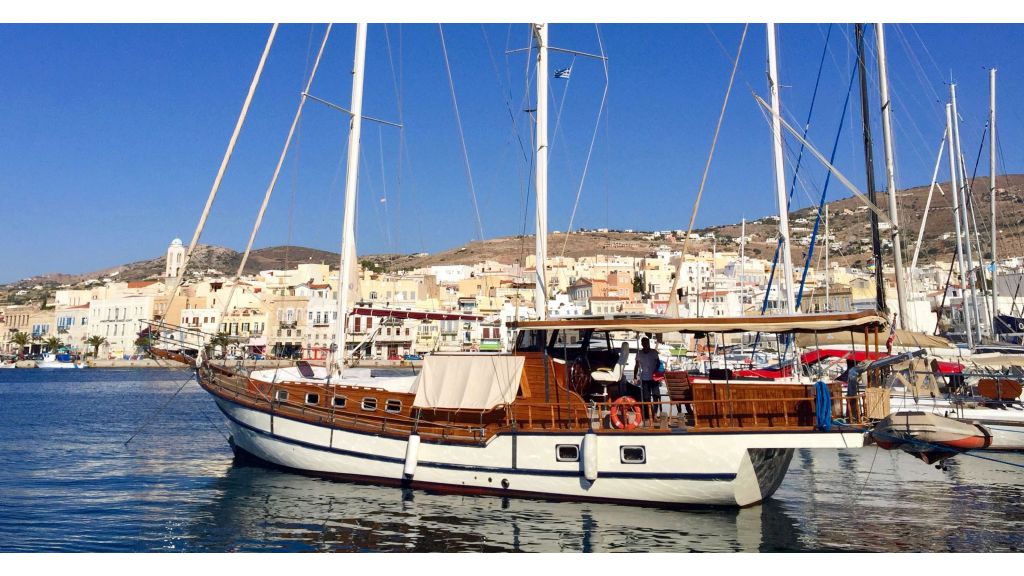 The Perfect Investment:
Every aspect of the Small Gulet has been thoughtfully designed and meticulously maintained. It stands as a testament to the investments made in both craftsmanship and technology. With a readiness to explore the world's most enchanting destinations without hesitation, the Small Gulet offers a vessel worth every penny, promising unforgettable memories and experiences that will last a lifetime.
Conclusion:
The Small Gulet is not merely a vessel; it's a gateway to a world of luxury, exploration, and boundless possibilities. Whether you're seeking tranquility, adventure, or a harmonious blend of both, this gulet is your invitation to create cherished memories and unforgettable moments on the open seas. Embrace the allure of maritime elegance and embark on a voyage that will forever redefine your understanding of luxury at sea.
Asking Price
150.000 Euros
Yacht Availability
available
Length overall
19,80 meters
Machinery & Electronics
Main Engines
1 x 360 HP Scania
Power Generators
10 kVA Mastervolt Whisper Ultra