SEA HUNTRESS
SEA HUNTRESS
---
The Majestic SEA HUNTRESS: Embark on a Luxurious Voyage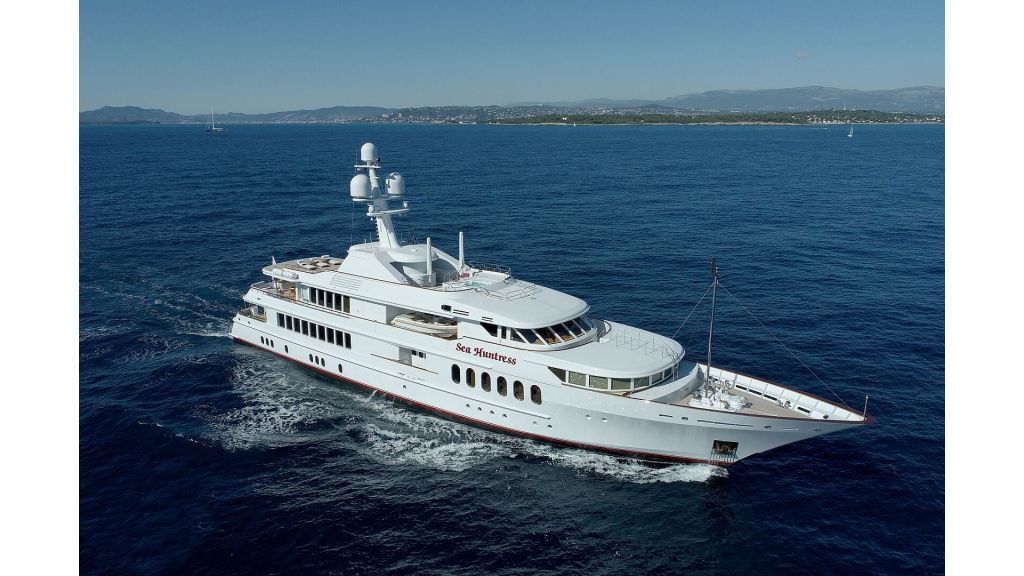 Step aboard the epitome of luxury and maritime elegance as we unveil the majestic SEA HUNTRESS. This extraordinary vessel, formerly known as Sea Sedan, Huntress, and Huntress II, is not just a yacht; it's a masterpiece that redefines luxury charter. In this article, we invite you to delve into the enchanting world of the SEA HUNTRESS, where grandeur, comfort, and innovation converge to create an unforgettable charter experience.
Crafted by the renowned Dutch shipbuilding company Feadship, the SEA HUNTRESS stands tall as a testament to exquisite craftsmanship. Measuring an impressive 55 meters (180 feet) in length, this steel displacement superyacht was launched in 1997. With a rich history of design and refits, the SEA HUNTRESS has evolved into a beacon of maritime excellence, offering unparalleled luxury and safety on the open seas.
A Luxurious Haven
The SEA HUNTRESS has been meticulously designed to provide a safe and lavish haven for up to 14 distinguished guests. With 6 well-appointed cabins and an attentive crew of around 5, every detail has been carefully considered to ensure an unforgettable charter experience. The yacht's interiors, designed by the renowned Terence Disdale, exude an air of sophistication and simplicity. Panoramic views flood through large windows, creating an ambiance that is both serene and captivating.
Exquisite Living Spaces
Step into a world of grandeur as you explore the SEA HUNTRESS's spacious social and living areas. The yacht's interiors are a symphony of elegance, adorned with luxurious soft goods, tasteful furniture, and exquisite carpets. An added bar in the main salon, state-of-the-art home theater system, and cutting-edge electronics create an environment where entertainment and relaxation seamlessly intertwine. Whether you're lounging in the main salon or enjoying the expansive deck Jacuzzi, every moment aboard the SEA HUNTRESS is a celebration of opulence.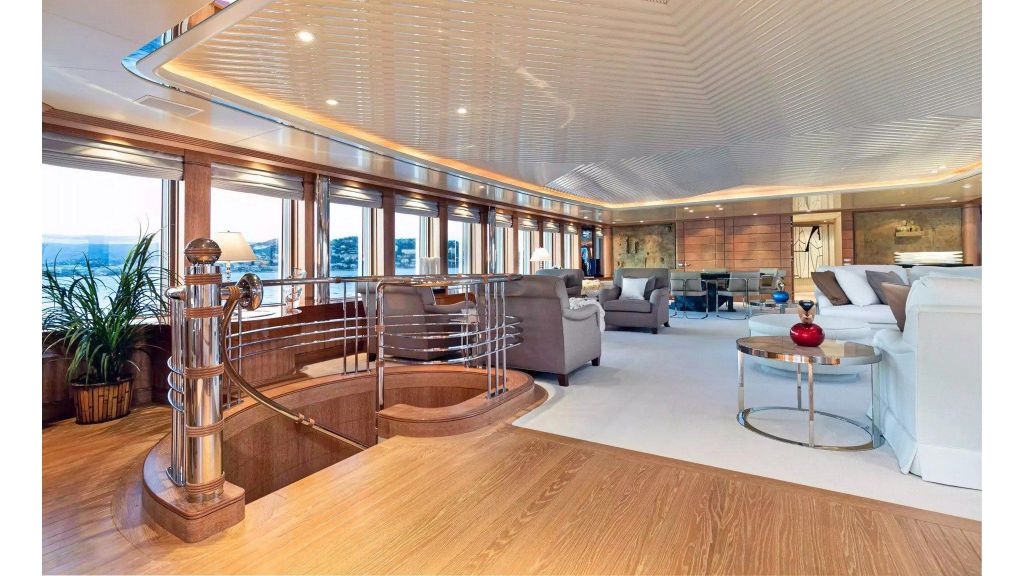 Conclusion
The SEA HUNTRESS is more than just a yacht; it's an embodiment of maritime luxury and innovation. From its carefully curated interiors to its cutting-edge technology, every facet of this vessel has been designed to offer an unmatched charter experience. Embark on a voyage where luxury knows no bounds, where your comfort is paramount, and where every moment is a testament to opulence. The SEA HUNTRESS beckons you to explore the world's waters in unparalleled style, promising memories that will linger long after your journey's end.
Weekly Charter Rates
General Specifications