Maiora Aurora Eng
Maiora Aurora Eng
---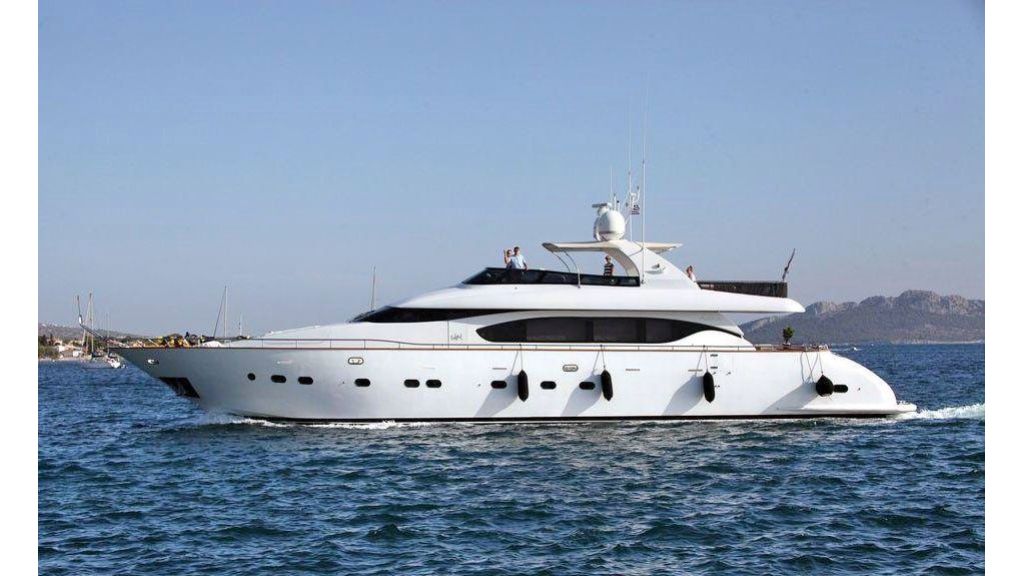 Maiora Aurora Eng: The Name of Luxury and Comfort
Maiora Aurora Eng offers you an experience that is at the top of luxury motor yachts. with its elegant design of 27.3 meters, high comfort and exquisite details, Maiora Aurora Eng is the choice of those who want to experience an unforgettable sea holiday. It is waiting for you to go on a cruise in the glamorous waters of Istanbul.
Elegant Design and Spacious Accommodation Areas
The design of the Maiora Aurora Eng has been carried out carefully, considering every detail. The spacious and spacious interior offers a comfortable and luxurious accommodation experience. with its capacity to accommodate 8 guests, Maiora Aurora Eng allows you to have a perfect holiday in comfortable cabins.
The crew of the Maiora Aurora Eng is here to offer you and your loved ones the highest standards of service. The experienced and friendly team strives to provide you with everything you need during your vacation. Details such as private bathrooms, air conditioning, LCD TV in comfortable cabins will allow you to enjoy your holiday.
Discover the beauties of the sea and nature with Maiora Aurora Eng. While exploring the fascinating coastline of Istanbul, you can accumulate unforgettable memories among the Decadent bays and islands. Enjoy every moment with its unique routes and exquisite landscapes.
Maiora Aurora Eng offers a sea holiday where luxury and prestige are experienced at the highest level. With its excellent design, high service standards and various activity options, Maiora Aurora Eng will make your holiday even more special and unforgettable than you imagined. Start to experience this unique experience by making a reservation now!
Weekly Charter Rates
General Specifications
Boat Name
Maiora Aurora Eng
Length Over All
27.3 meters