Kimbu
Kimbu
---
Discover Unique Luxury: The Enchanting Kimbu Yacht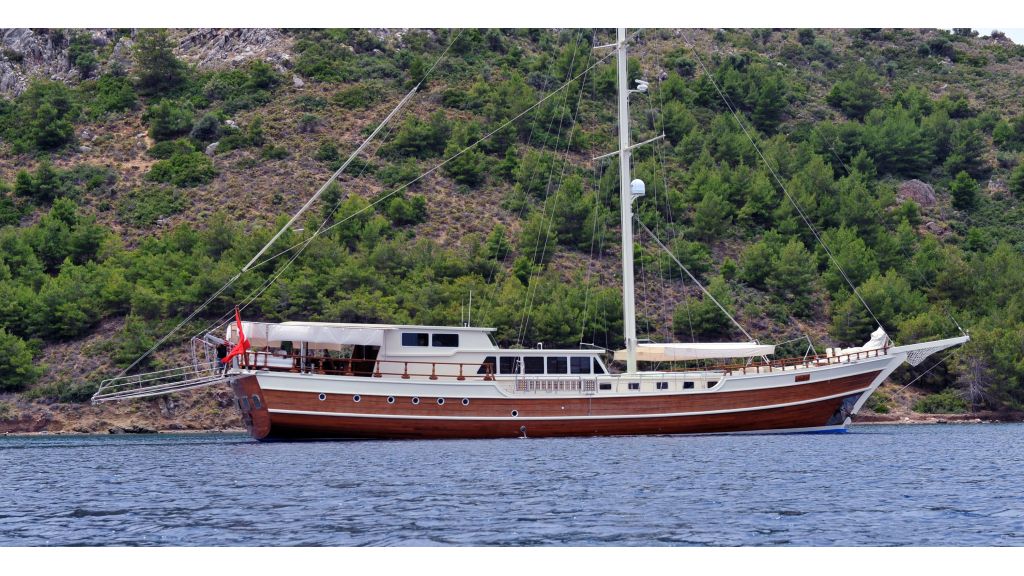 Step into a unique world of luxury and elegance as we introduce you to the enchanting Kimbu Yacht. Launched in August 2012, this ship is a maritime engineering masterpiece meticulously designed to meet your every need during your blue cruise holiday. In this article, we invite you to explore the fascinating features of the Gulet Kimbu, where spacious and comfortable living areas, attentive service and a commitment to excellence combine to create an unforgettable charter experience.
Workmanship Beyond Comparison
The Kimbu Yacht is a testament to impeccable craftsmanship and thoughtful design. with its launch in 2012, this ship redefines the concept of luxury at sea. Every detail has been meticulously curated to ensure the highest level of comfort and enjoyment, creating an atmosphere that is both welcoming and tolerant. From its elegant exterior to its spacious interiors, the Kimbu Yacht stands as a beacon of opulence that promises a unique maritime adventure.
 Revealing the Luxurious Life
Prepare to be captivated by the generous and comfortable living spaces of the yacht Kimbu. This ship, which has the capacity to accommodate intimate groups of up to 16 people, offers the perfect environment for elegant meetings and precious moments. Every inch of the yacht's interior has been designed with your comfort in mind and ensures that your journey is characterized by relaxation, pleasure and luxury. The commitment to creating an atmosphere of opulence extends beyond aesthetics – it is a commitment to creating memories that will last a lifetime.
 Attentive Service and Experienced Team
At the heart of the Kimbu Yacht experience is a dedicated and professional team of five people, all of whom are experienced and friendly. Their unwavering focus on guest satisfaction ensures that your trip will be characterized by impeccable service and warm hospitality. Whether you are asking for guidance on the best cruise routes, enjoying gourmet meals or just enjoying a pleasant day at sea, the crew's commitment to your comfort and enjoyment is evident in every interaction.
 Light-filled elegance
What sets the Kimbu Yacht apart is its commitment to creating an environment of light and openness. Unlike traditional ships, the yacht has an open and airy design with light-colored cabin furniture that evokes a feeling of spaciousness. The result is a refreshing and inviting environment that enhances your maritime experience and allows you to completely immerse yourself in the beauty of the sea and sky.
Creating Valuable Memories
The yacht Kimbu is not just a ship; it is a ship of memory waiting to be created. Whether you are looking at the horizon from the comfort of your cabin or enjoying a gourmet meal under the stars, every moment on this yacht is an opportunity to create precious memories that will stay with you long after your cruise has ended.
Conclusion
The Kimbu Yacht invites you to step into a world where luxury, comfort and elegance combine to redefine your perception of sea travel. From its thoughtfully designed interiors to its attentive crew and dedication to excellence, every aspect of the Kimbu Yacht experience is crafted to create an unforgettable rental adventure. Step on board and immerse yourself in an area of wealth where the Yacht Kimbu is ready to fulfill your every desire and create memories that will last a lifetime.
Weekly Charter Rates
General Specifications
Length Over All
33.30 meters