Halas Motor Yacht
Halas Motor Yacht
---
Halas Motor Yacht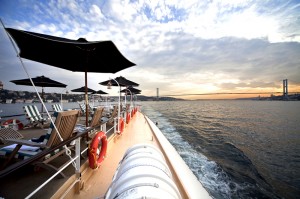 Step back in time and save the Halas Motor Yacht, a passenger yacht originally, a classic yacht with a rich history dating back to 1914. Now such a wonderful yacht this offers a luxury transportation experience for guests up to 24 . We travel with wonderfully decorated Halas, comfortable accommodations and luxurious amenities.
A Glimpse into History: The Transformation of Halas
Once a passenger ferry on the Bosporus, Halas witnessed the last years of the Ottoman Empire and the establishment of the Turkish Republic. With a symbolic name meaning "rescued," this timeless yacht now stands as a beautiful salvaged wonder steeped in history and grandeur.
Luxurious Accommodations: A Royal Retreat on the Water
Halas offers luxurious accommodations for guests, including master suites, junior suites, executive cabins, classy cabins and deluxe cabins decorated with elegant linens and linens where every room exudes comfort and sophistication.
Timeless Elegance: Experience Classic Beauty on Board
Step back in time as you explore Halas Motor Yacht' wood-paneled rooms, gleaming brass tones and grand, connecting staircases. Large indoor dining and comfortable living rooms provide an inviting atmosphere for socializing and relaxing.
Bask in Luxury: Unwind on the Sunbathing Deck
The top floor of Halas has a sun deck and a covered outdoor dining area for al fresco dining. Marvel at the breathtaking views while sampling delicious food prepared by an experienced crew member.
Extraordinary Amenities: Indulge in the Finer Things
Halas caters to every guest wish, from a cozy library for quiet time to a specially equipped hair salon for make-up so fitness enthusiasts can stay active and elliptical cross trainers while an attentive driver ensures every need is met.
Halas Motor Yacht offers a blend of history, beauty and timeless luxury for an unforgettable charter experience. Embark on a journey through the ages, where each moment immerses yourself in luxury and comfort. Whether you're looking for a quiet soak in the sun or a hearty meal, Halas has it all. Immerse yourself in the excitement of this classic cruise as you cruise the picturesque waters of Turkey. Your journey awaits on the Halas, promising memories to cherish for a lifetime.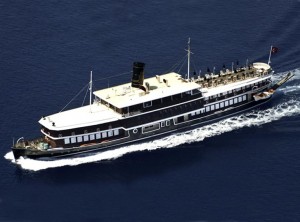 Weekly Charter Rates
General Specifications
Water Toys
JET SKI LASER CANOE
Halas Motor Yacht 2024 Booking Calender
Booked
Optioned
Confirmed Available
Available
Su
Mo
Tu
We
Th
Fr
Sa
Su
Mo
Tu
We
Th
Fr
Sa
Su
Mo
Tu
We
Th
Fr
Sa
Su
Mo
Tu
We
Th
Fr
Sa
Su
Mo
Tu
We
Th
Fr
Sa
Su
Mo
May

1

2

3

4

5

6

7

8

9

10

11

12

13

14

15

16

17

18

19

20

21

22

23

24

25

26

27

28

29

30

31

June

1

2

3

4

5

6

7

8

9

10

11

12

13

14

15

16

17

18

19

20

21

22

23

24

25

26

27

28

29

30

July

1

2

3

4

5

6

7

8

9

10

11

12

13

14

15

16

17

18

19

20

21

22

23

24

25

26

27

28

29

30

31

August

1

2

3

4

5

6

7

8

9

10

11

12

13

14

15

16

17

18

19

20

21

22

23

24

25

26

27

28

29

30

31

September

1

2

3

4

5

6

7

8

9

10

11

12

13

14

15

16

17

18

19

20

21

22

23

24

25

26

27

28

29

30

October

1

2

3

4

5

6

7

8

9

10

11

12

13

14

15

16

17

18

19

20

21

22

23

24

25

26

27

28

29

30

31