Kaptan Yilmaz
Kaptan Yilmaz
---
Kaptan Yilmaz: An Unforgettable Sea Holiday with a Luxury Gulet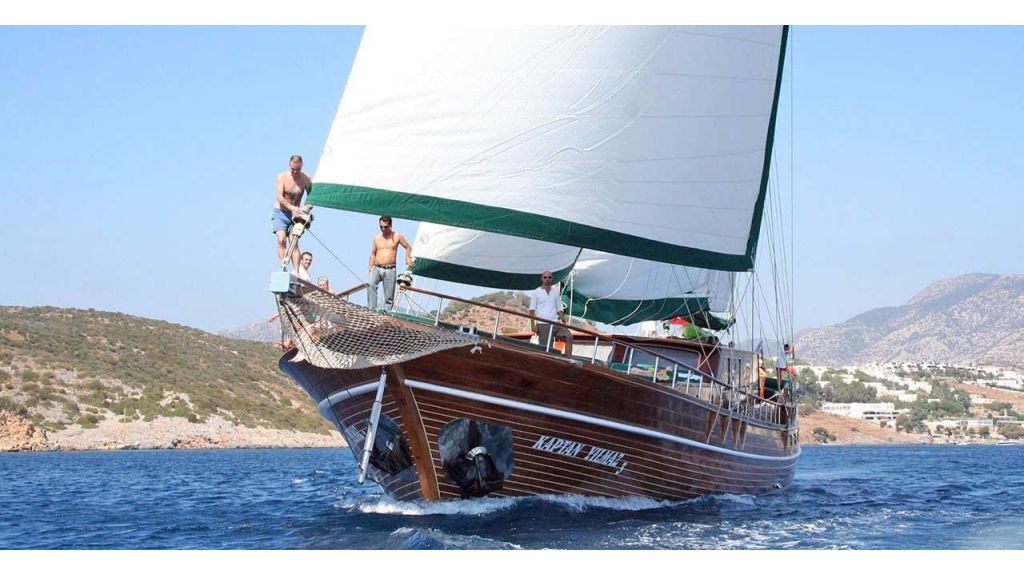 Kaptan Yilmaz offers a unique sea getaway for luxury motor yacht charter enthusiasts with its elegant design and excellent comfort. Are you ready to take your steps to make your holiday unforgettable with this magnificent gulet?
Great Accommodation and Cabin Options
Kaptan Yilmaz stands out with its spacious and spacious interiors that can accommodate 12 guests. It is equipped with 6 special guest cabins. Each cabin has a private wc-shower and air conditioning, so guests can enjoy comfort and luxury. In addition, a private cabin is also available for the crew, so that all guests can have a comfortable and enjoyable experience.
Entertainment and Activities
Kaptan Yilmaz not only offers a comfortable stay, but is also equipped with a range of entertainment and activity options. You can participate in water sports such as water skiing, ringo, canoeing, and explore the underwater world with snorkel teams. With simple fishing gear, you can have a fishing experience and enjoy every moment you spend at sea. In addition, thanks to sunbathing cushions and seating areas, you can enjoy the sun and the sea to the fullest.
Modern Equipment and Comfort
Kaptan Yilmaz thinks about every detail for your comfort with his modern equipment. You can maintain your communication with Wi-Fi access, enjoy pleasant moments with TV, CD & DVD player and music system. Thanks to the refrigerator, refrigerator and ice maker, you can always find your cool drinks at hand. In addition, you can feel safe and secure with navigation and safety equipment. While uninterrupted energy is provided thanks to two generators, your comfort will always be at the forefront with sunbathing and sitting cushions.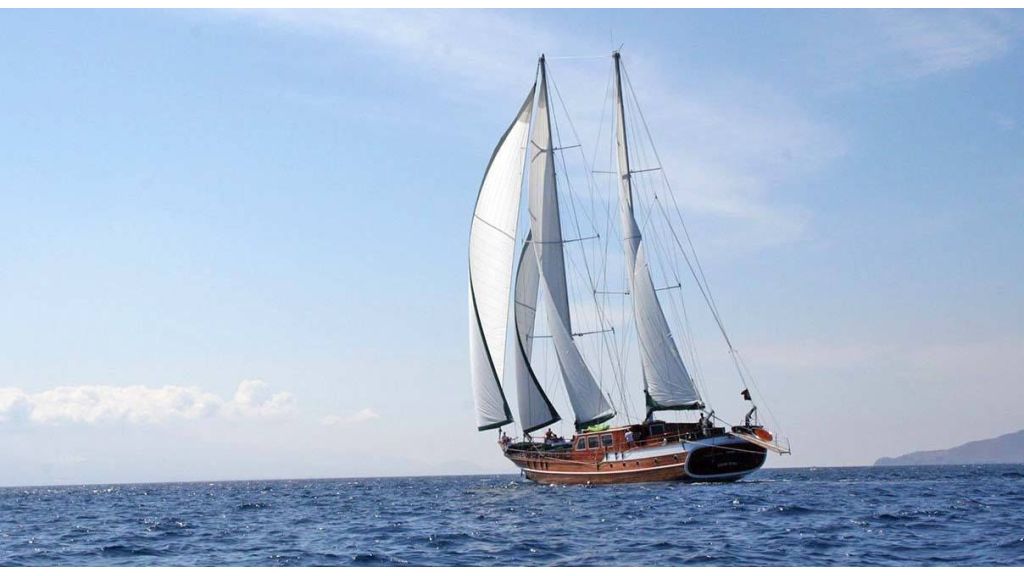 As a result
Kaptan Yilmaz is an ideal option for luxury motor yacht charter and Gulet Charter enthusiasts. It is ready to make your holiday unforgettable with excellent accommodation, entertainment and activity options, modern equipment and security measures. While enjoying the sea and the sun, you can relax with the impeccable service of Kaptan Yilmaz. Step into Kaptan Yılmaz for an unforgettable sea holiday and have the experience of your dreams.
Weekly Charter Rates
General Specifications