Grace 1
Grace 1
---
Grace 1: The Luxury and Comfort-Filled Treasure of the Blue Tour
Grace 1 gu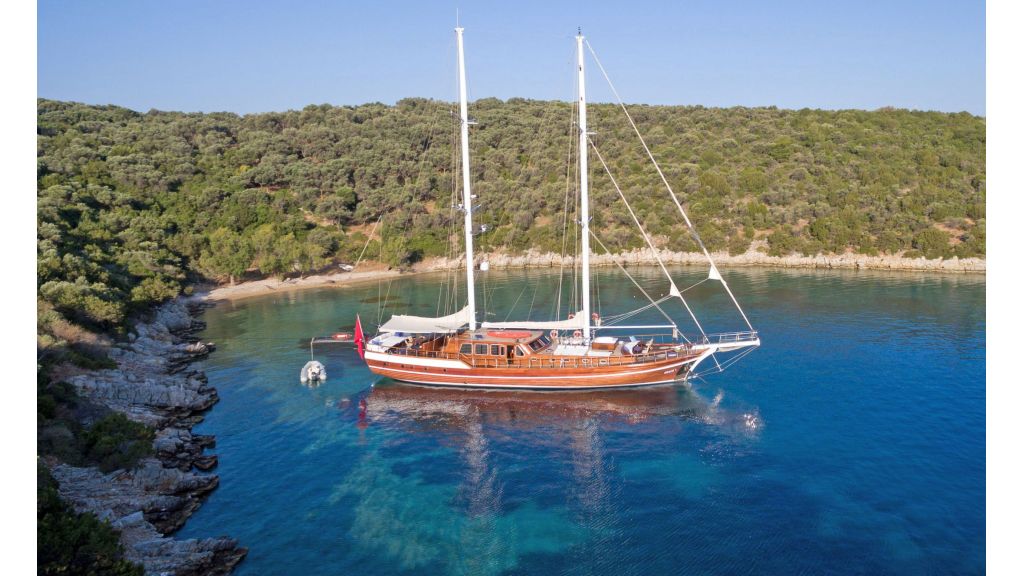 let, which stands out as one of the most outstanding examples of the ship world, came to life in 2008. with the extensive renovation it underwent in 2021, it has achieved its current glamorous appearance. with a length of 30 meters and a width of 7.6 meters, Grace 1 is waiting to make your blue tour experience unforgettable with its experienced staff of 5 people.
our yacht has 6 luxury cabins in total with a private bathroom, toilet and air conditioning. While offering high performance ,it also dazzles with its carefully designed interiors.
Grace 1 offers its guests facilities such as separate living areas, a full-fledged kitchen, indoor and outdoor dining areas, relaxation corners and an American bar. It promises a comfortable experience thanks to sunbathing cushions, chairs and service sets. Grace 1, which can reach a speed of 11 nautical miles, offers peace and luxury Decoupled during the blue voyage.
Equipped with advanced radio and GSM phone systems, yacht allows you to feel safe in popular blue tour destinations such as Bodrum, Marmaris, Fethiye and Gocek. In addition, you can enjoy pleasant moments with the LCD TV, DVD player and music system located in the living room.
Grace 1, which offers wi-fi service for those who do not want to disconnect during the holiday, makes your trip in Turkish waters even more enjoyable. In addition, you can have fun-filled moments with water sports options such as Wake Board, Banana, Water Skiing, Ringo, Water Skiing, Canoeing.
Grace 1 offers an unforgettable experience to everyone who wants to enjoy a blue cruise in the virgin bays of Turkey. Enjoy the sea with Grace 1, which is the perfect combination of luxury, comfort and fun. Embark on a dreamy journey with Grace 1 for an unforgettable blue cruise experience!
Weekly Charter Rates
General Specifications