Family Size Trawler
Family Size Trawler
---
Discover the Allure of Seafaring Luxury with the Family Size Trawler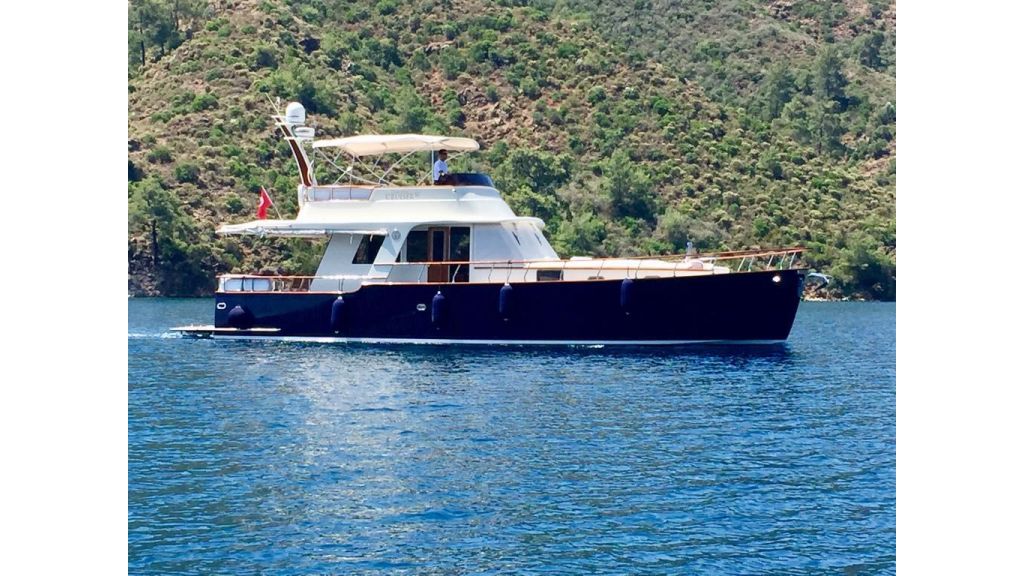 Introducing the exquisite "Family Size Trawler," an epitome of maritime elegance and modern luxury. This vessel is not just a mode of transportation; it's a gateway to unforgettable seafaring adventures. With meticulous attention to detail, the Family Size Trawler has undergone a complete refit in the recent winter of 2021, culminating in a vessel that seamlessly merges style, comfort, and performance. Join us as we embark on a journey to uncover the captivating features and offerings of this exceptional trawler, redefining your understanding of nautical exploration.
A Fresh Perspective:
Step aboard the Family Size Trawler and experience the result of a comprehensive refit, which took place during the last winter of 2021. Every inch of this vessel has been meticulously revitalized, ensuring that you embark on your journey in an environment that exudes modern luxury. The trawler has also received a fresh coat of paint, adding to its allure and ensuring that it shines brightly on the open waters.
Precision Engineering and Performance:
The Family Size Trawler boasts a heart of power and reliability. With a mere 670 engine hours, this vessel is primed for seamless performance and unforgettable adventures. It's not just a vessel; it's a testament to engineering precision, ensuring that you navigate the seas with confidence and grace.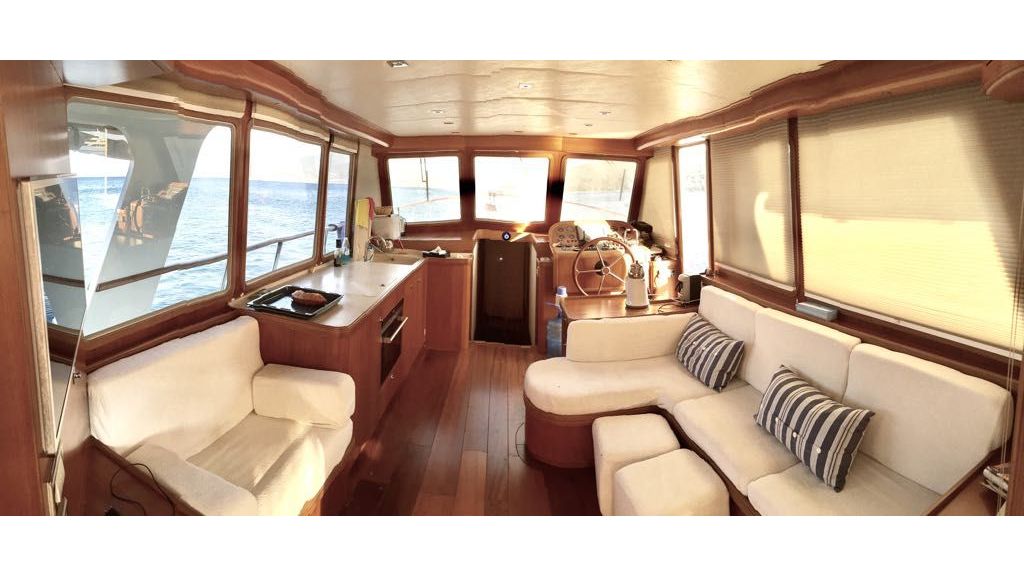 A Matter of Measurement:
The Family Size Trawler strikes the perfect balance between size and agility. It's a vessel that is designed to offer you the space you desire without compromising on performance or maneuverability. As you sail the open waters, you'll feel the harmony between form and function.
Conclusion:
The Family Size Trawler is more than just a vessel; it's a statement of luxury, a testament to craftsmanship, and a promise of unforgettable experiences. From the moment you step aboard, you're stepping into a world where every detail has been meticulously considered to offer you a journey like no other. The complete refit in 2021 ensures that you're surrounded by modern elegance, while the vessel's performance guarantees that you're ready to conquer the seas with confidence. Prepare to redefine your understanding of nautical exploration as you embark on a voyage of a lifetime with the Family Size Trawler.
Asking Price
320.000 Euros
Yacht Availability
available
Length overall
16.30 meters
Machinery & Electronics
Main Engines
2 X 370 Yanmar
Power Generators
1 x 11 kva