Cosmos Motor Yacht
Cosmos Motor Yacht
---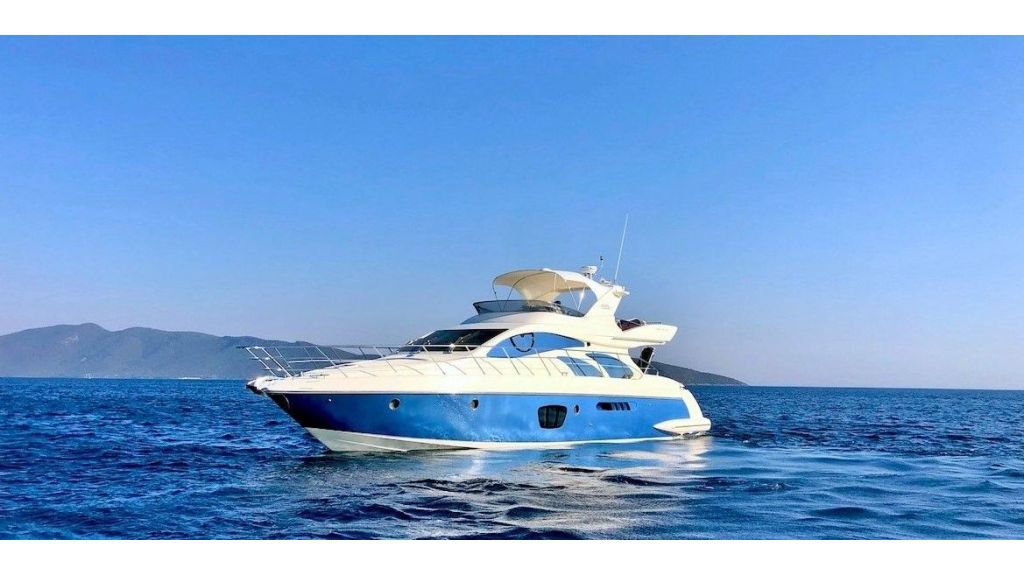 Welcome to the realm of opulence and exploration – welcome aboard the Cosmos Motor Yacht. With a fusion of lavishness reminiscent of luxury motor yacht rentals and the charm of gulet charters, the Cosmos offers a remarkable seafaring experience that transcends expectations. Embark on a journey of a lifetime as we delve into the intricacies of this extraordinary vessel.
Stretching gracefully over a length of 17 meters, the Cosmos Motor Yacht is a true marvel. Built in 2011 and thoughtfully refitted in 2019, its modern design harmoniously combines elegance with innovation. This yacht's captivating aesthetics are a perfect blend of contemporary allure and timeless sophistication.
With an emphasis on luxury and comfort, the Cosmos accommodates up to 6 guests in utmost opulence. The vessel features 3 meticulously designed guest cabins, each an enclave of comfort and refinement. Every detail has been curated to ensure an experience that indulges the senses.
The Cosmos sets sail from the enchanting base port of Bodrum, Turkey. As you embark on your journey, you'll have the chance to explore the beguiling beauty of Bodrum's coastline. With a history as rich as its landscapes, Bodrum invites you to delve into its captivating heritage and vibrant contemporary culture.
Beyond the lavish interiors, the Cosmos beckons you to explore the azure waters. Equipped with fishing gear and snorkeling equipment, this vessel transforms your voyage into a thrilling aquatic adventure. Dive into the crystal-clear waters to discover marine wonders or try your hand at fishing – the choice is yours.
The Cosmos Motor Yacht cruises with efficiency, boasting a cruising speed of 20 knots that ensures a smooth and swift journey. When the moment calls for it, the vessel can reach a maximum speed of 25 knots, promising exhilarating moments on the open sea. With a fuel consumption of 200 liters, the Cosmos is both powerful and eco-conscious.
Weekly Charter Rates
General Specifications
Water Toys
Fishing Equipments, Snorkeling Equipments
Cosmos Motor Yacht 2024 Booking Calender
Booked
Optioned
Confirmed Available
Available
Su
Mo
Tu
We
Th
Fr
Sa
Su
Mo
Tu
We
Th
Fr
Sa
Su
Mo
Tu
We
Th
Fr
Sa
Su
Mo
Tu
We
Th
Fr
Sa
Su
Mo
Tu
We
Th
Fr
Sa
Su
Mo
May

1

2

3

4

5

6

7

8

9

10

11

12

13

14

15

16

17

18

19

20

21

22

23

24

25

26

27

28

29

30

31

June

1

2

3

4

5

6

7

8

9

10

11

12

13

14

15

16

17

18

19

20

21

22

23

24

25

26

27

28

29

30

July

1

2

3

4

5

6

7

8

9

10

11

12

13

14

15

16

17

18

19

20

21

22

23

24

25

26

27

28

29

30

31

August

1

2

3

4

5

6

7

8

9

10

11

12

13

14

15

16

17

18

19

20

21

22

23

24

25

26

27

28

29

30

31

September

1

2

3

4

5

6

7

8

9

10

11

12

13

14

15

16

17

18

19

20

21

22

23

24

25

26

27

28

29

30

October

1

2

3

4

5

6

7

8

9

10

11

12

13

14

15

16

17

18

19

20

21

22

23

24

25

26

27

28

29

30

31