Callisto Motor Yacht
Callisto Motor Yacht
---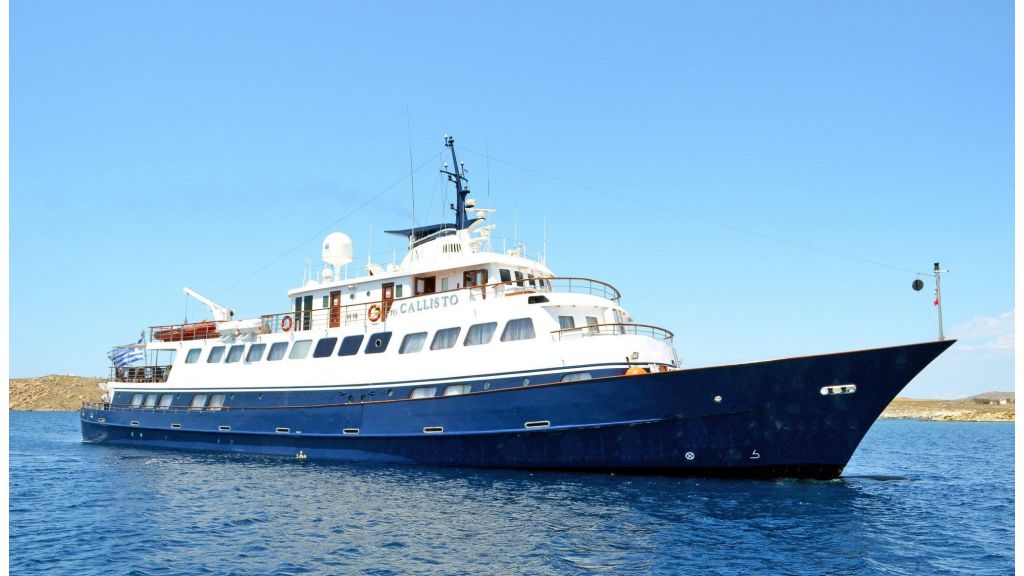 Callisto Motor Yacht is a fascinating representative of the maritime world. This 50-meter-long ship was built in 2000 and underwent a major renovation in 2016.
Spacious Accommodation and Elegant Design<A total of 34 guests can be accommodated in Callisto's 17 luxury cabins. Each cabin has a private bathroom and modern amenities. It offers a unique experience to seafarers with its spacious interiors, elegant design and comfortable deck.
A Perfect Greek Holiday
This elegant ship sails under the flag of Greece and stops by the ports of Greece, which is the perfect base port to explore the beauties of Greece. By traveling between the pearls of the Aegean and the Mediterranean, you will have an unforgettable experience. Dec.
Technical Details and Performance
The Callisto has a cruising speed of 11 knots and can reach a maximum speed of 13 knots. This ship offers high performance and comfortable accommodation to seafarers.
Weekly Charter Rates
General Specifications