Axioma Mega Yacht For Charter
Axioma Mega Yacht For Charter
---
M/Y Axioma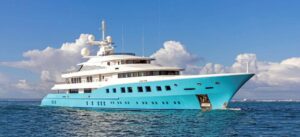 A luxury yacht in Tuzla, Istanbul, Turkey, graced the waters in 2013. This stunning yacht is now available for charter, making for an unforgettable experience on Mediterranean in summer and Caribbean in winter. Yacht Axioma superyacht  takes great pride in providing 12 privileged guests in 6 spacious country rooms, with a highly professional team of 20 dedicated to providing the highest level of attention and service
Famous American companies such as Owlgrip, Caterpillar, Quantum and Raytheon contributed to this masterpiece. Allgrip provided the paints, while Caterpillar provided the engine and generator, Quantum supplied the stabilizers and navigation equipment, Raytheon helped support the boat's advanced steering technology. The German company Piening also responsible for controlling noise and vibration, skillfully designed the propeller, and the Austrian Liszt played a key role in fine-tuning the boat's finest components and propellers.
The bridge deck features a well-conceived gym, spa and steam room, providing guests with an airy, comfortable space bathed in natural light, creating an inviting and reflective atmosphere emphasizes high levels of comfort inside, providing polished spaces with a simple yet sophisticated atmosphere. The furnishings emphasize meaning and practical functionality, and the furniture glows in dazzling opulence. Calm and neutral fabrics dominate the interior, with vivid colors and carefully selected woods in warm, rich tones and complement Custom furniture designed for Red Square / The only axioma yacht of the talented Alberto Pinto and other contemporary designers mixes crackled lacquer, leather, bronze and other materials , which adds a unique quality to the overall design
Impressive Collection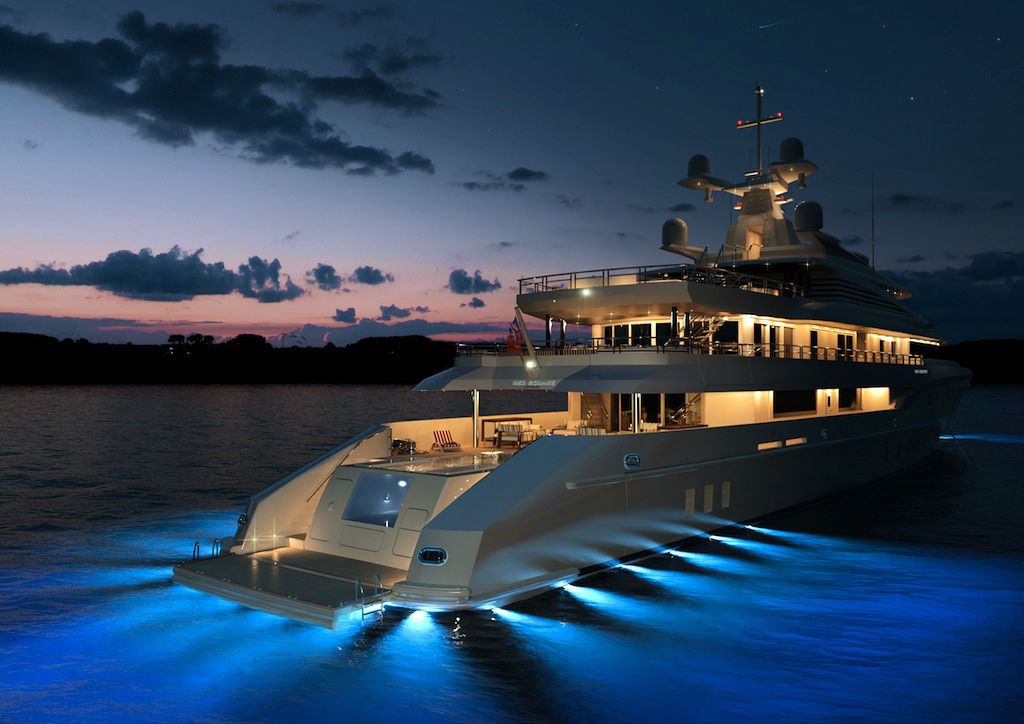 The carefully selected fine china silver service, elaborate furnishings and impressive collection of contemporary artwork are thoughtfully completed to complete the setting, bringing all the charm of the ship has been great.
With thoughtful design, impeccable craftsmanship and luxurious features, M/Y Axioma yacht charter promises an unparalleled charter experience, ensuring memories to last a lifetime.
Weekly Charter Rates
General Specifications
Base Port
Adriatic & South Italy
Su
Mo
Tu
We
Th
Fr
Sa
Su
Mo
Tu
We
Th
Fr
Sa
Su
Mo
Tu
We
Th
Fr
Sa
Su
Mo
Tu
We
Th
Fr
Sa
Su
Mo
Tu
We
Th
Fr
Sa
Su
Mo
May

1

2

3

4

5

6

7

8

9

10

11

12

13

14

15

16

17

18

19

20

21

22

23

24

25

26

27

28

29

30

31

June

1

2

3

4

5

6

7

8

9

10

11

12

13

14

15

16

17

18

19

20

21

22

23

24

25

26

27

28

29

30

July

1

2

3

4

5

6

7

8

9

10

11

12

13

14

15

16

17

18

19

20

21

22

23

24

25

26

27

28

29

30

31

August

1

2

3

4

5

6

7

8

9

10

11

12

13

14

15

16

17

18

19

2072 days Available

---

20.08.2023 16:00PM
till
31.10.2023 10:00AM

---

2172 days Available

---

20.08.2023 16:00PM
till
31.10.2023 10:00AM

---

2272 days Available

---

20.08.2023 16:00PM
till
31.10.2023 10:00AM

---

2372 days Available

---

20.08.2023 16:00PM
till
31.10.2023 10:00AM

---

2472 days Available

---

20.08.2023 16:00PM
till
31.10.2023 10:00AM

---

2572 days Available

---

20.08.2023 16:00PM
till
31.10.2023 10:00AM

---

2672 days Available

---

20.08.2023 16:00PM
till
31.10.2023 10:00AM

---

2772 days Available

---

20.08.2023 16:00PM
till
31.10.2023 10:00AM

---

2872 days Available

---

20.08.2023 16:00PM
till
31.10.2023 10:00AM

---

2972 days Available

---

20.08.2023 16:00PM
till
31.10.2023 10:00AM

---

3072 days Available

---

20.08.2023 16:00PM
till
31.10.2023 10:00AM

---

3172 days Available

---

20.08.2023 16:00PM
till
31.10.2023 10:00AM

---

September

172 days Available

---

20.08.2023 16:00PM
till
31.10.2023 10:00AM

---

272 days Available

---

20.08.2023 16:00PM
till
31.10.2023 10:00AM

---

372 days Available

---

20.08.2023 16:00PM
till
31.10.2023 10:00AM

---

472 days Available

---

20.08.2023 16:00PM
till
31.10.2023 10:00AM

---

572 days Available

---

20.08.2023 16:00PM
till
31.10.2023 10:00AM

---

672 days Available

---

20.08.2023 16:00PM
till
31.10.2023 10:00AM

---

772 days Available

---

20.08.2023 16:00PM
till
31.10.2023 10:00AM

---

872 days Available

---

20.08.2023 16:00PM
till
31.10.2023 10:00AM

---

972 days Available

---

20.08.2023 16:00PM
till
31.10.2023 10:00AM

---

1072 days Available

---

20.08.2023 16:00PM
till
31.10.2023 10:00AM

---

1172 days Available

---

20.08.2023 16:00PM
till
31.10.2023 10:00AM

---

1272 days Available

---

20.08.2023 16:00PM
till
31.10.2023 10:00AM

---

1372 days Available

---

20.08.2023 16:00PM
till
31.10.2023 10:00AM

---

1472 days Available

---

20.08.2023 16:00PM
till
31.10.2023 10:00AM

---

1572 days Available

---

20.08.2023 16:00PM
till
31.10.2023 10:00AM

---

1672 days Available

---

20.08.2023 16:00PM
till
31.10.2023 10:00AM

---

1772 days Available

---

20.08.2023 16:00PM
till
31.10.2023 10:00AM

---

1872 days Available

---

20.08.2023 16:00PM
till
31.10.2023 10:00AM

---

1972 days Available

---

20.08.2023 16:00PM
till
31.10.2023 10:00AM

---

2072 days Available

---

20.08.2023 16:00PM
till
31.10.2023 10:00AM

---

2172 days Available

---

20.08.2023 16:00PM
till
31.10.2023 10:00AM

---

2272 days Available

---

20.08.2023 16:00PM
till
31.10.2023 10:00AM

---

2372 days Available

---

20.08.2023 16:00PM
till
31.10.2023 10:00AM

---

2472 days Available

---

20.08.2023 16:00PM
till
31.10.2023 10:00AM

---

2572 days Available

---

20.08.2023 16:00PM
till
31.10.2023 10:00AM

---

2672 days Available

---

20.08.2023 16:00PM
till
31.10.2023 10:00AM

---

2772 days Available

---

20.08.2023 16:00PM
till
31.10.2023 10:00AM

---

2872 days Available

---

20.08.2023 16:00PM
till
31.10.2023 10:00AM

---

2972 days Available

---

20.08.2023 16:00PM
till
31.10.2023 10:00AM

---

3072 days Available

---

20.08.2023 16:00PM
till
31.10.2023 10:00AM

---

October

172 days Available

---

20.08.2023 16:00PM
till
31.10.2023 10:00AM

---

272 days Available

---

20.08.2023 16:00PM
till
31.10.2023 10:00AM

---

372 days Available

---

20.08.2023 16:00PM
till
31.10.2023 10:00AM

---

472 days Available

---

20.08.2023 16:00PM
till
31.10.2023 10:00AM

---

572 days Available

---

20.08.2023 16:00PM
till
31.10.2023 10:00AM

---

672 days Available

---

20.08.2023 16:00PM
till
31.10.2023 10:00AM

---

772 days Available

---

20.08.2023 16:00PM
till
31.10.2023 10:00AM

---

872 days Available

---

20.08.2023 16:00PM
till
31.10.2023 10:00AM

---

972 days Available

---

20.08.2023 16:00PM
till
31.10.2023 10:00AM

---

1072 days Available

---

20.08.2023 16:00PM
till
31.10.2023 10:00AM

---

1172 days Available

---

20.08.2023 16:00PM
till
31.10.2023 10:00AM

---

1272 days Available

---

20.08.2023 16:00PM
till
31.10.2023 10:00AM

---

1372 days Available

---

20.08.2023 16:00PM
till
31.10.2023 10:00AM

---

1472 days Available

---

20.08.2023 16:00PM
till
31.10.2023 10:00AM

---

1572 days Available

---

20.08.2023 16:00PM
till
31.10.2023 10:00AM

---

1672 days Available

---

20.08.2023 16:00PM
till
31.10.2023 10:00AM

---

1772 days Available

---

20.08.2023 16:00PM
till
31.10.2023 10:00AM

---

1872 days Available

---

20.08.2023 16:00PM
till
31.10.2023 10:00AM

---

1972 days Available

---

20.08.2023 16:00PM
till
31.10.2023 10:00AM

---

2072 days Available

---

20.08.2023 16:00PM
till
31.10.2023 10:00AM

---

2172 days Available

---

20.08.2023 16:00PM
till
31.10.2023 10:00AM

---

2272 days Available

---

20.08.2023 16:00PM
till
31.10.2023 10:00AM

---

2372 days Available

---

20.08.2023 16:00PM
till
31.10.2023 10:00AM

---

2472 days Available

---

20.08.2023 16:00PM
till
31.10.2023 10:00AM

---

2572 days Available

---

20.08.2023 16:00PM
till
31.10.2023 10:00AM

---

2672 days Available

---

20.08.2023 16:00PM
till
31.10.2023 10:00AM

---

2772 days Available

---

20.08.2023 16:00PM
till
31.10.2023 10:00AM

---

2872 days Available

---

20.08.2023 16:00PM
till
31.10.2023 10:00AM

---

2972 days Available

---

20.08.2023 16:00PM
till
31.10.2023 10:00AM

---

3072 days Available

---

20.08.2023 16:00PM
till
31.10.2023 10:00AM

---

3172 days Available

---

20.08.2023 16:00PM
till
31.10.2023 10:00AM

---