Aluminium Hull Motorsailer
Aluminium Hull Motorsailer
---
Embark on a Grand Voyage with the Aluminium Hull Motorsailer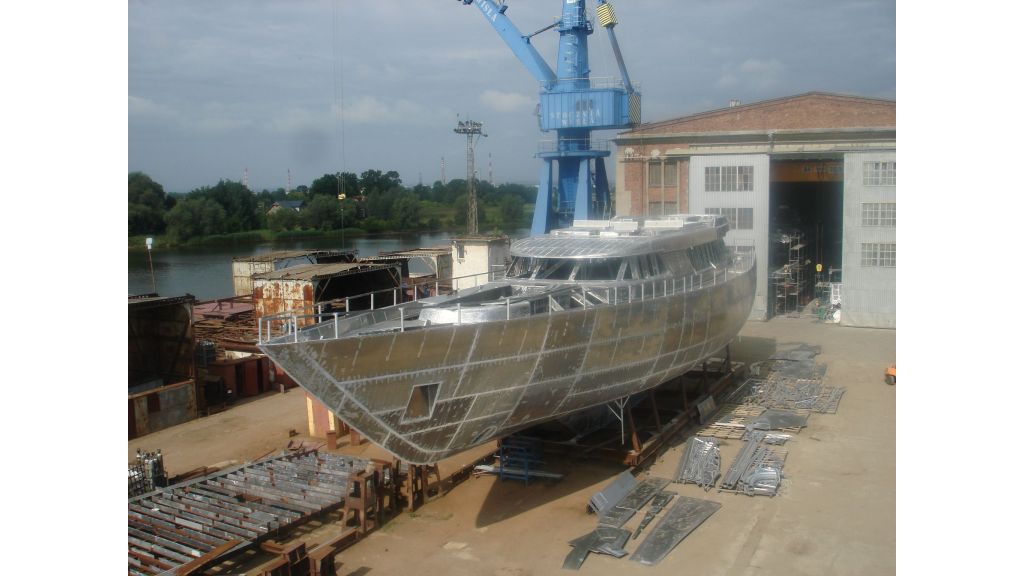 Introducing a remarkable opportunity to bring to life a magnificent maritime vision – the Aluminium Hull Motorsailer. This exceptional vessel, with its striking hull and meticulous design, awaits an owner who will transform it into a masterpiece of luxury and adventure. In this article, we delve into the details of this impressive project, inviting you to envision the endless possibilities that lie within its aluminium embrace.
A Promising Beginning
The foundation of this extraordinary venture lies within the hull of the Aluminium Hull Motorsailer, now seeking a visionary owner to bring its grandeur to fruition. The shipyard proudly presents this unique opportunity, ensuring that there are no legal encumbrances hindering its sale. A canvas of potential awaits, ready to be molded into a vessel of unparalleled luxury and performance.
A Journey of Collaboration
The Aluminium Hull Motorsailer presents a canvas for creativity, awaiting the touch of a passionate individual who envisions a maritime marvel beyond compare. Crafted by the esteemed Spanish designer Inigo Toledo of "Studio Scanu & Design Barracuda Yacht Design," this project was born from a collaboration between talent and innovation. Initially designed for a Spanish client, fate had other plans, leading to an unfinished masterpiece yearning for the right owner to complete its story.
A Glimpse into Excellence
Within the structure of the Aluminium Hull Motorsailer lies the potential for an exceptional vessel, featuring an array of carefully curated components that lay the foundation for its transformation. The existing hull structure boasts approximately 65 tons of aluminium alloy, a testament to both its durability and potential. Notable inclusions comprise:
Main deck and flybridge structural furniture, setting the stage for refined outdoor living.
Strategic placement of structural tanks for fuel, water, and more, ensuring self-sufficiency on the open seas.
Engine beds that provide a sturdy base for powerful engines, enhancing performance and reliability.
A meticulously crafted transom gate, marrying aesthetics and functionality with effortless grace.
Dagger shaft and daggerboard structure, a key component for improved stability and navigation.
Propeller shafts intricately designed in conjunction with a rudder structure, promising precise control.
The addition of a thruster pipe for enhanced maneuverability in various maritime conditions.
Thoughtful main deck drains to manage and divert excess water, ensuring a dry and comfortable environment.
Elegantly crafted superstructure window frames, setting the stage for panoramic views of the surrounding beauty.
Opportunity Awaits
This remarkable project, with a history enriched by Spanish design prowess and boundless potential, is available at an asking price of 790,000 million euros, open to negotiation. Seize the opportunity to take the helm of the Aluminium Hull Motorsailer and breathe life into its unfinished story. Whether envisioning a luxurious motor yacht charter or a unique gulet charter, this project is a testament to the art of transformation and an invitation to embark on a journey of luxury, exploration, and maritime excellence.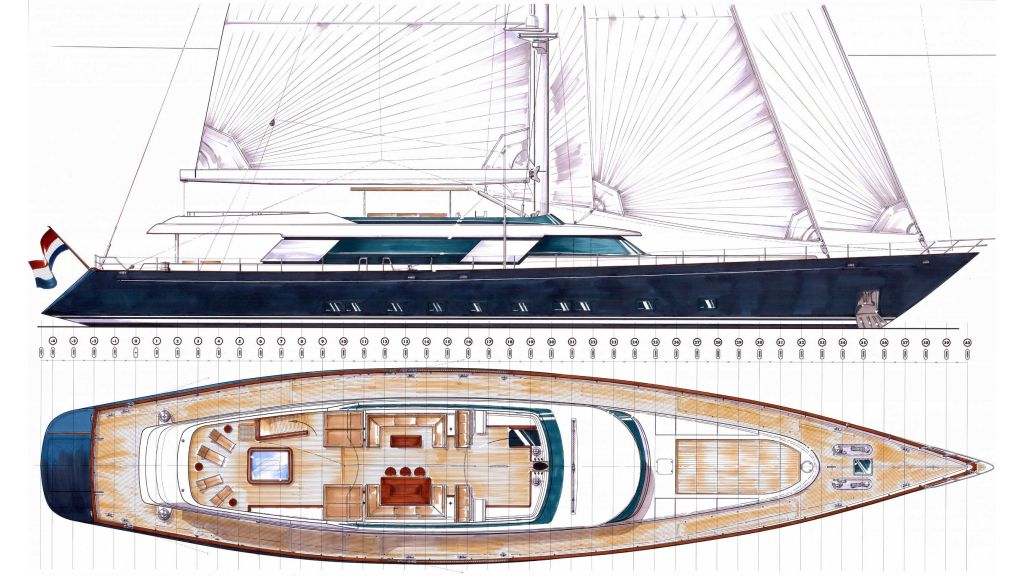 Asking Price
790.000 Euros
Builder
international shipyard
Yacht Availability
available
Machinery & Electronics