Zeus 2
Zeus 2
---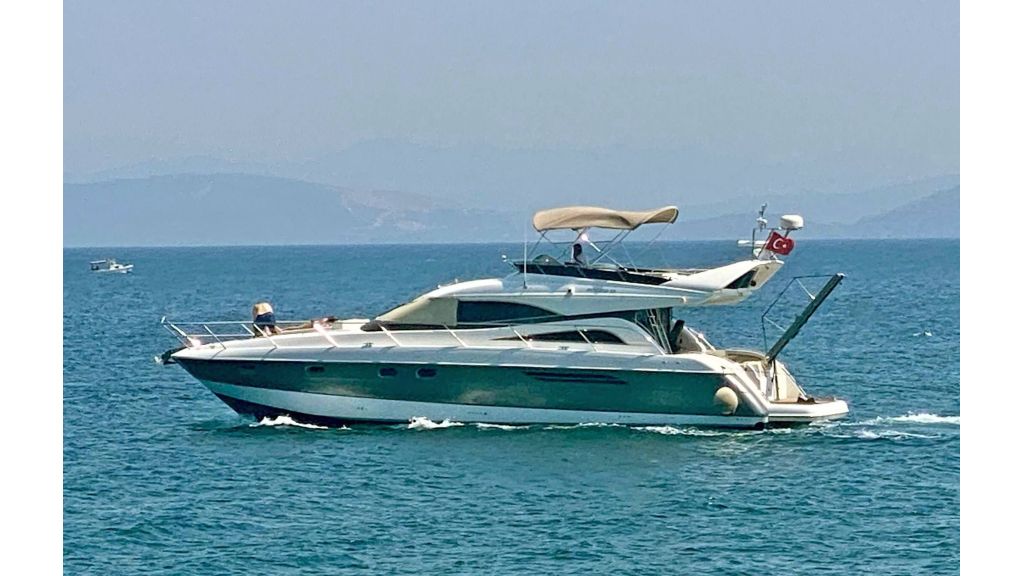 Are you ready to embark on an unforgettable journey of luxury and adventure? Look no further than the Zeus 2 Motoryacht, a vessel that offers a perfect blend of opulence, comfort, and excitement. With its stunning design, top-notch amenities, and impressive performance, the Zeus 2 Motoryacht invites you to experience the ultimate yachting experience. Let's dive into the details and explore the world of indulgence that awaits you.
Spanning an impressive 17 meters in length, the Zeus 2 Motoryacht showcases a design that is both elegant and contemporary. Built in 2016, this masterpiece of engineering reflects a harmonious balance of form and function. From its sleek exterior lines to its meticulously crafted interiors, every aspect of the Zeus 2 exudes sophistication and luxury.
With a guest capacity of 4, the Zeus 2 Motoryacht offers an intimate setting that's perfect for romantic getaways or quality time with your closest companions. The yacht features two well-appointed guest cabins, providing the utmost comfort and privacy. Each cabin is designed to be a haven of relaxation, ensuring that your journey is marked by tranquility and rejuvenation.
Your adventure begins as you set sail from the picturesque port of Bodrum, Turkey. Serving as the yacht's base port, Bodrum is renowned for its rich history, stunning landscapes, and vibrant culture. Whether you're exploring Bodrum's charming streets or basking in the Mediterranean sun, every moment spent in this enchanting location is a treasure.
The Zeus 2 Motoryacht delivers not only luxury but also exhilarating performance. With a cruising speed of 23 knots and a maximum speed of 29 knots, this yacht promises exciting voyages that leave a lasting impression. Its fuel-efficient design ensures that you can enjoy both speed and efficiency without compromise.
Weekly Charter Rates
General Specifications