Yacht Charter Croatia
Yacht Charter Croatia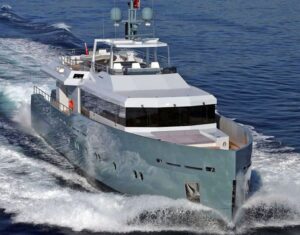 Croatia has 1,200 islands in the Adriatic, off the coast of Croatia, easily making it one of the most delightful luxury motor yacht charter Croatia and sailing locations in all Europe. Yacht charter Croatia, Croatia's coastline and its offshore islands Sheer cliffs and dramatic reefs, protected inlets yacht charter and anchorages abound. Out of all those islands, only about 50 are inhabited.
Known as the Republic of Croatia today, the history of this southeastern European nation reaches back into antiquity. It was part of the Austro-Hungarian Empire until the end of World War I when Croats, Serbs, and Slovenes formed a kingdom known as Yugoslavia. There are three prime sailing yacht charter Croatia regions are Istria, Kvarner, and Dalmatia.
Istria is Croatia's largest peninsula. The Adriatic's deep azure contrasts with the lush green landscape and white stone one sees on land. This is a multicultural region with hospitable towns, clean ports, and lively fishing communities. Narrow stone streets conjure Mediterranean charm, while medieval towns nestled on hilltops remind us of Tuscany or Provence.
Kvarner
The coastal landscape of Kvarner with its gentle Mediterranean climate rises almost immediately to meet the inland mountains and forests of Gorski Kotar and its much harsher environment. Yacht charter Croatia offers travelers the sea on one side and mountains on the other, Kvarner has been a popular tourist resort for more than 150 years. Opatija, for example, is a trendy place with lush parks, elegant villas, and a seaside promenade more than 7 miles long. Yacht Charter Montenegro
Dalmatia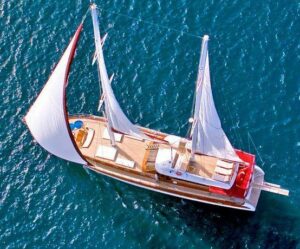 Zadar in the northern part of Dalmatia is a region of historical importance, richness, and beautiful natural landscapes. Here, as in Istria, vivid colors are what visitors first note. The iridescent blue sea contrasts with the deep green of pine trees and olive groves that stretch to the shoreline.
The brilliant white Dalmatian stone, which forms beaches in slabs or tiny pebbles, is itself a tourist attraction. Zadar is 3,000 years old, it is particularly known for its Romanesque churches and claims the world's smallest cathedral. The Church of the Holy Cross is said to measure only 36 paces across.
Farther down the coast, Split is known for its olives and aromatic plants. The city is historically important as well. The Roman Emperor Diocletian built a home there because the islands of the Split archipelago are protected by the sea on one side and by high mountains on the landward side.
Dubrovnik
Dubrovnik, in Dalmatia's southernmost region, is an ancient walled city sometimes called the Pearl of the Adriatic. Historically, the city's economy has been based on maritime trade, but tourism has played an important role in its success as well.
It was discovered by celebrities in the 19th century and was long considered a place to be seen. English writer George Bernard Shaw once said those who seek paradise on Earth should come to Dubrovnik and find it." The city's climate is typically Mediterranean with hot, dry summers and cool, wet winters.
Visitors can find groves of lemon, orange, and tangerine trees beside palms and agaves. In addition, they can stroll through renaissance parks, flower gardens, and medieval stone palaces. More than a thousand islands, islets, and reefs are in Croatia, but only sixty-six of them are populated. Yacht Charter Croatia offers the most beautiful coasts starting from windsurfing, water activities, nudist beaches, to the wonderful night parties in which you will enjoy drinking. You can spend your night sleeping in a simple hotel.