The Pearl Motor Yacht
The Pearl Motor Yacht
---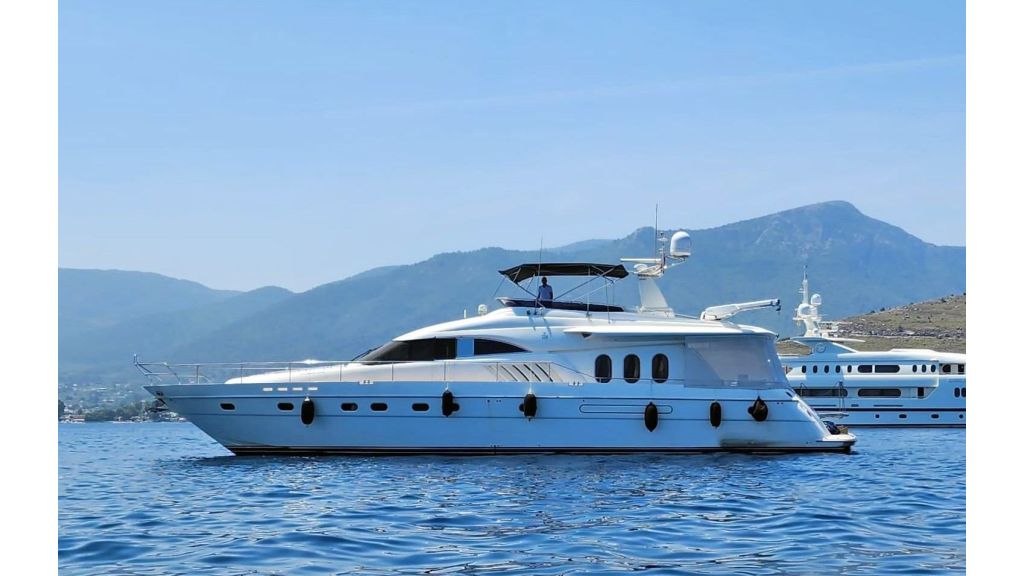 We offer a special experience for those who want to enjoy luxury and privilege in the magical world of blue waters: The Pearl Motor Yacht! The Pearl, which keeps the concept of gulet charter and luxury motor yacht rental at the highest level, invites you to the magnificent shores of Bodrum.
The Pearl Motor Yacht, as its name suggests, is a candidate to become the pearl of your holiday. Offering different price options from low season to high season periods, this excellent yacht caters to every budget and promises to offer you luxury and comfort.
The Pearl crowns your accommodation experience with its guest capacity of 8 people and 4 special guest cabins. Each cabin is carefully designed and equipped with comfortable beds, private bathrooms and toilets. You can relax in peace in the areas specially created for your guests.
With a cruising speed of 18 knots and a maximum speed of 25 knots, The Pearl invites you to an experience that combines speed and tranquility. The yacht, which is equipped with safety equipment, promises you a safe and enjoyable trip.
The Pearl offers you pleasant moments with water sports activities and a large deck area. You can spice up your holiday with activities where you can enjoy the sea. You can make the gulet charter and luxury motor yacht charter experience unforgettable together with your loved ones.
Weekly Charter Rates
General Specifications