The Galeria Motoryacht
The Galeria Motoryacht
---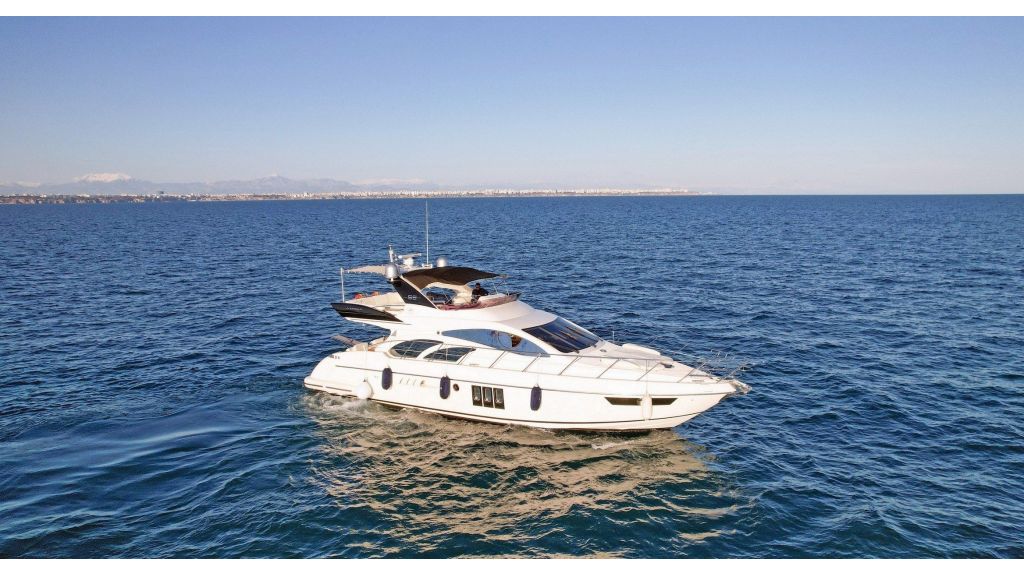 Introducing The Galeria, an exquisite 17-meter yacht that embodies luxury, comfort, and adventure on the mesmerizing seas. From the enchanting port of Antalya, Turkey, to the vast expanse of the Mediterranean, this vessel promises an unforgettable yachting experience that will take your breath away. Let's delve into the details and embark on a journey to discover the epitome of yachting excellence.
The Galeria yacht stands as a testament to refined luxury, inviting you to immerse yourself in opulence like never before. With its low season rates starting at 14,000 Euros, mid-season rates at 15,000 Euros, and high season rates at 17,500 Euros, this is your invitation to explore the seas in style and comfort, no matter the time of year.
Built in 2004 and meticulously refitted in 2023, The Galeria yacht seamlessly marries elegance with performance. With a length overall of 17 meters, it offers a perfect balance between spaciousness and maneuverability. Whether you're seeking a romantic escape or a thrilling adventure with friends and family, this vessel caters to your every desire.
Step aboard The Galeria to discover a haven of comfort and luxury. With a guest capacity of 11, this yacht is ideal for creating lasting memories with your loved ones. The three meticulously designed guest cabins offer an oasis of tranquility, ensuring that every night at sea is one of restful sleep and rejuvenation.
Your journey begins at the enchanting port of Antalya, Turkey. Known for its blend of ancient history and modern charm, Antalya serves as the perfect starting point for your yachting adventure. As you sail from this captivating port, you'll have the opportunity to explore hidden coves, vibrant coastal towns, and the turquoise beauty of the Mediterranean.
The Galeria yacht not only promises elegance but also delivers exhilarating performance. With a cruising speed of 21 knots and a maximum speed of 28 knots, you'll experience the thrill of gliding across the water with grace and power. Its flag, proudly flying the colors of Turkey, signifies a connection to the rich maritime history of the region
Weekly Charter Rates
General Specifications