O'MEGA
O'MEGA
---
Luxury Yacht Charter Experience at O'Mega: Revealing Elegance and Comfort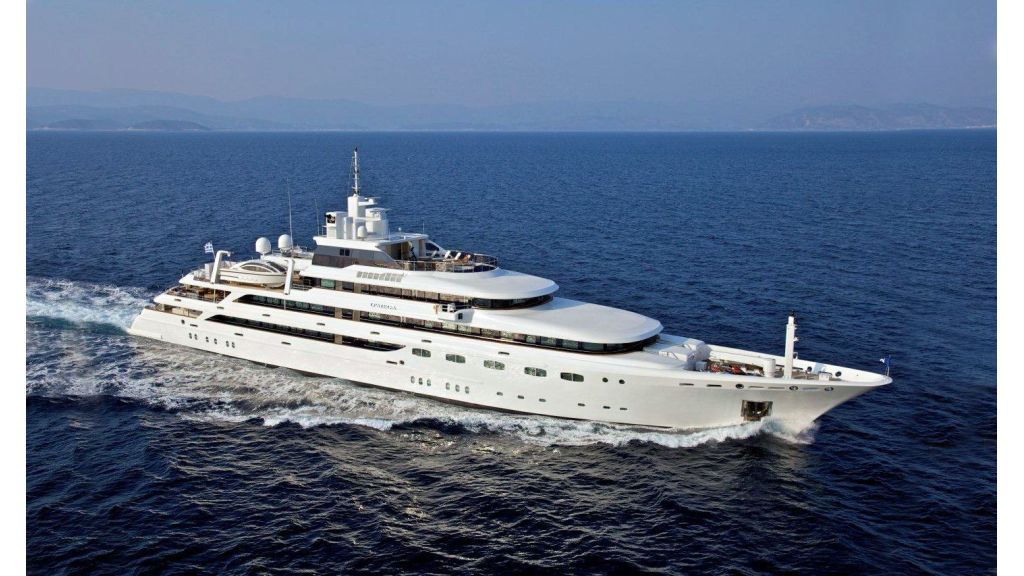 Immerse yourself in the essence of wealth and sophistication on the magnificent motor yacht O'Mega. Produced by the famous Mitsubishi Heavy Industries, this 82.5-meter luxury ship sets new standards in the yachting world. Immerse yourself in an unforgettable journey filled with luxurious accommodations, elegant design and unique onboard amenities. In this article, we invite you to explore the fascinating world of O'Mega, where luxury knows no boundaries.
Originally christened 'Toshima', the OMega emerged from a Tokyo shipyard in Japan as a testament to the unique craftsmanship. its exterior design exudes timeless elegance and sophistication. a new renovation in 2018 further enhanced its charm, ensuring meticulous attention to every detail, making O'mega a true masterpiece of the seas.
Designed for Ultimate Comfort
Step aboard and enter an area of indulgence as O'Mega welcomes up to 28 discerning guests in 14 lavishly furnished suites. Each of which has been meticulously designed to create a haven of relaxation. The ship also has the capacity to accommodate up to 30 private crew members, ensuring that your journey is characterized by impeccable service and attention to detail.The interior of the O'mega, a work of the famous design house Giorgio Vafiadis, is a symphony of luxury and sophistication.
Unique Performance
O'mega's performance is just as impressive as his design. With its steel hull and aluminum superstructure, it glides gracefully through the waters. The twin diesel Yanmar (82280-ST) is powered by 2,000hp engines, effortlessly cruising at a speed of 13 knots and reaching a maximum speed of 15 knots.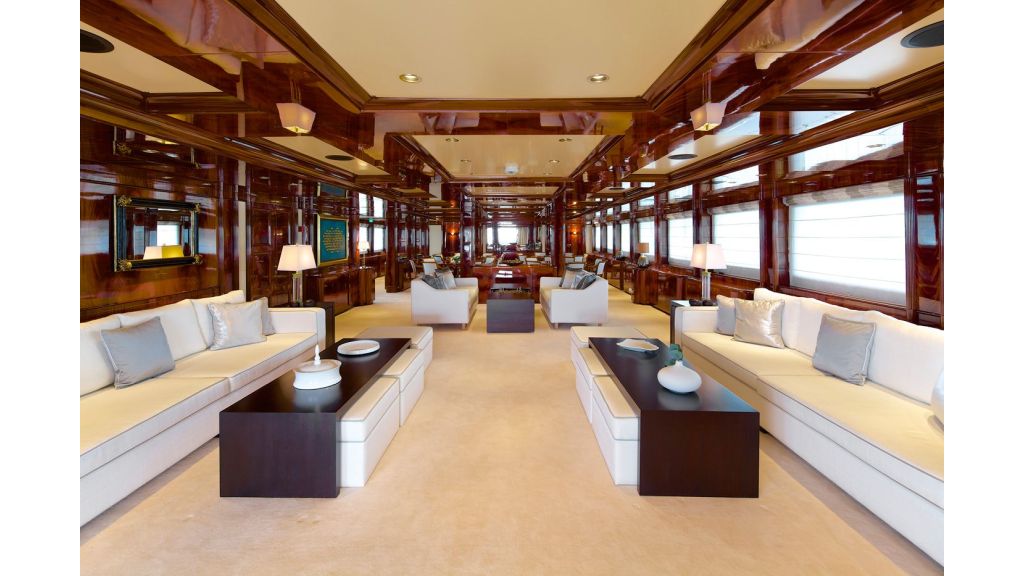 O'Mega commitment to luxury extends beyond its possibilities. With water tanks that hold high liters of fresh water, it combines luxury with responsible resource management. Its design ensures minimal environmental impact, allowing you to enjoy the Jul-ture of the world's most pristine waters with a clear conscience.
In the field of luxury yacht rental, O'MEGA Yacht stands as a sign of unsurpassed elegance, comfort and wealth. Every aspect of the O'MEGA, from its elegant design to its luxurious built-in amenities, has been meticulously curated to provide an experience like no other. Whether you're looking for a great escape or an extravagant event venue, O'MEGA YACHT promises a trip of a lifetime. Embark on a journey that redefines luxury and step into O'MEGA, where dreams become reality on the shimmering blue canvas of the open sea.
Weekly Charter Rates
General Specifications
Length Over All
82.50 meters