Ece Junior
Ece Junior
---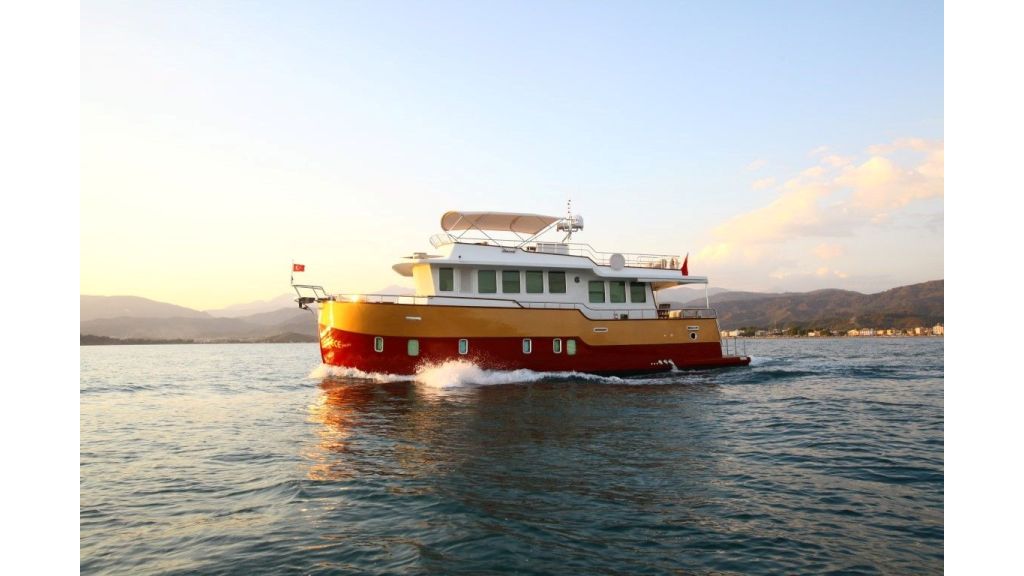 Introducing the ECE JUNIOR Motor Yacht – a vessel that seamlessly combines elegance and adventure to provide you with a luxury cruising experience like no other. With its impeccable design, top-notch amenities, and breathtaking performance, the ECE JUNIOR invites you to embark on a journey of indulgence and discovery. Let's delve into the details of this remarkable yacht and uncover the world of luxury that awaits you.
With a length of 17 meters, the ECE JUNIOR Motor Yacht is a true testament to exquisite design and unparalleled craftsmanship. Built in 2015, this yacht boasts a contemporary and sleek exterior that turns heads wherever it goes. From the moment you step aboard, you'll be immersed in an atmosphere of sophistication and refinement.
Indulgence begins the moment you step into the ECE JUNIOR's opulent interiors. With a guest capacity of up to 6 people, this yacht features three lavish guest cabins, each designed to provide the utmost comfort and relaxation. The cabins serve as your private retreats, offering a haven of tranquility and luxury amidst the open sea.
Your journey of discovery commences from the enchanting port of Fethiye, Turkey. As the base port of the ECE JUNIOR Motor Yacht, Fethiye invites you to explore its rich history, stunning landscapes, and vibrant culture. Whether you're drawn to the town's charming streets or the turquoise waters of the Mediterranean, Fethiye sets the stage for an unforgettable adventure.
Experience the thrill of cruising as the ECE JUNIOR sails through the waters with grace. With a cruising speed of 7 knots and a maximum speed of 9 knots, this yacht ensures that your journey is marked by both excitement and serenity. Its fuel consumption of 22 liters per hour reflects its efficiency and commitment to providing a seamless experience.
Weekly Charter Rates
General Specifications