Daphne Trawler
Daphne Trawler
---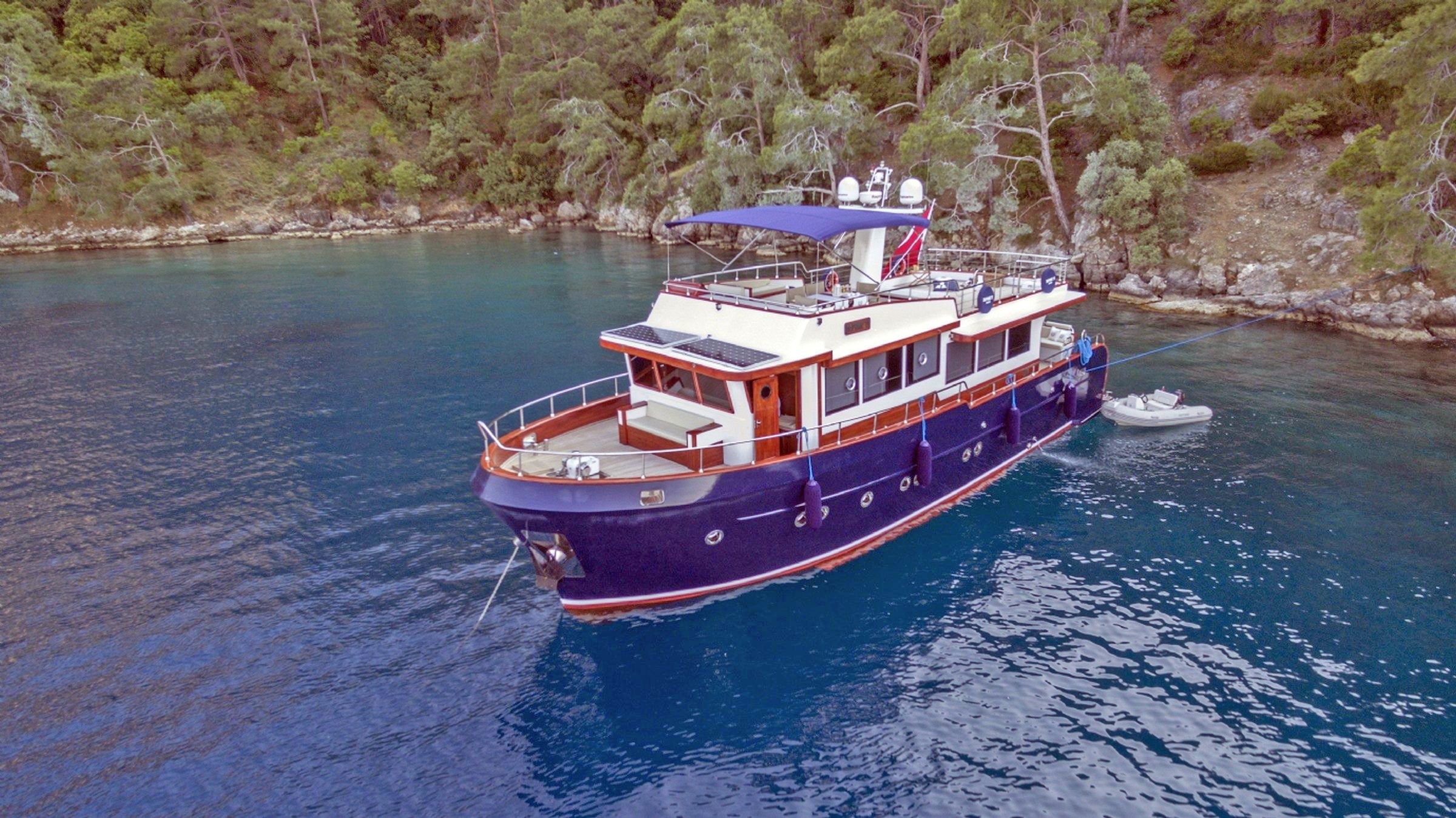 Daphne Trawler, specially designed for those who want to reach the heights of luxury and comfort, offers unforgettable sea holidays. Taking gulet charter and luxury motor yacht charter experiences one step further, this ship attracts attention both with its eye-catching design and excellent features.
Daphne Trawler was built in 2016 and offers accommodation for up to 9 people in total, including 1 Master, 2 Double and 1 Triple. Each cabin has been carefully designed and thought out to provide the highest level of comfort. Thanks to the spacious living areas and modern amenities, guests will experience unforgettable moments.
Daphne Trawler presents the new definition of luxury. Every detail on board is designed to the highest quality standards and aims to exceed the expectations of the guests. From the outside to the inside, you will find traces of luxury in every corner.
Gocek, which was chosen as the Base Port, hosts the most beautiful bays of Turkey. You can enjoy the blue waters by setting off from Göcek with Daphne Trawler and you can accumulate unforgettable memories intertwined with the unique beauties of nature.
The Daphne Trawler combines both comfort and speed Decoupled. With its Cruising Speed and Maximum Speed values, it appeals to both those who want to travel calmly and those who want to go faster. While experiencing the tranquility and coolness of the sea, you can travel at any speed.
Daphne Trawler offers a sea holiday that goes beyond luxury and comfort. It promises an unforgettable experience with its excellent design, spacious living areas and modern amenities. Daphne Trawler is an excellent option for those who want to take the gulet charter and luxury motor yacht charter experience to the highest level. book now to experience your dream sea holiday with this ship built in 2016!
Weekly Charter Rates
General Specifications