Lucien Motor Yacht
Dreamy Yacht Charter: 37m Lucien Motor Yacht Rental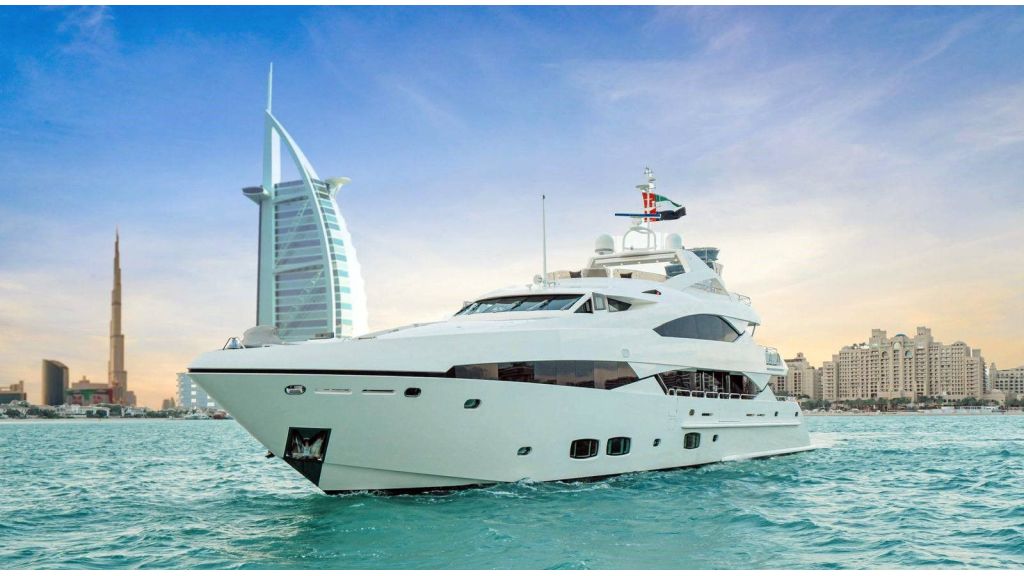 Realize the dream of an unforgettable sea holiday with the 37m Lucien Motor Yacht, which is the reflection of luxury and comfort on the seas. Designed to make the memories you will spend at sea unforgettable, this magnificent motor yacht announces its name with its elegance and modern design. Get ready to have unique experiences with Lucien Motor Yacht!
Lucien Motor Yacht charter offers you a dreamy life on the sea with luxury motor yacht charter options. This ship, every detail of which has been carefully thought out, carries the best examples of modern design understanding and high quality. On this ship, where the blueness of the sea and comfort meet, you will feel special and accumulate unforgettable memories.
Lucien Motor Yacht, as its name suggests, offers sea trips like a dream. The ship was built in 2010 and is the product of modern design and state-of-the-art technology. the yacht, which has spacious interiors with a length of 37 meters, offers a privileged sea experience to its guests with a guest capacity of 14 people and 7 special guest cabins.
Lucien Motor Yacht rent in turkey pampers its guests with comfortable living areas. The interiors, which attract attention with their modern design and luxurious touches, carry the comfort of your home to the middle of the sea. while the 7 special guest cabins offer high comfortable and private areas to the guests, the spacious deck areas create the perfect floor for relaxing and having pleasant moments.
Dubai, the base of Lucien Motor Yacht, offers you unique sea holidays. Accompanied by the luxury and stunning views of Dubai, you can enjoy luxury and comfort at sea with the Lucien Motor Yacht. While giving special moments to speed enthusiasts with a maximum speed of 30 nautical miles, you can make calm and pleasant trips with a cruising speed of 23 nautical miles.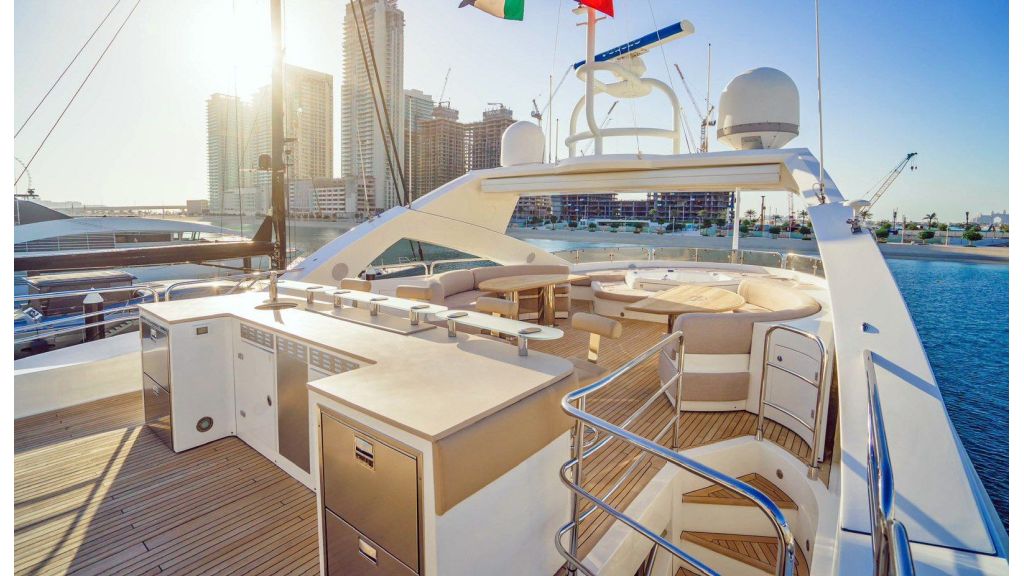 Traveling proudly under the UAE flag, Lucien Motor Yacht offers you a unique dream on the seas. with a length of 37m, a capacity of 14 guests and a modern design, it allows you to enjoy luxury and comfort. As an alternative to Gulet Charter options, you can accumulate special memories with luxury motor yacht charter.
If you want to enjoy luxury, comfort and unique experiences at sea, it's time to realize your sea dream with Lucien Motor Yacht. This excellent ship invites you to an unforgettable sea experience with luxury motor yacht charter options. Take steps to live your dream sea holiday now!