Antalya Motoryacht
Antalya Motoryacht
---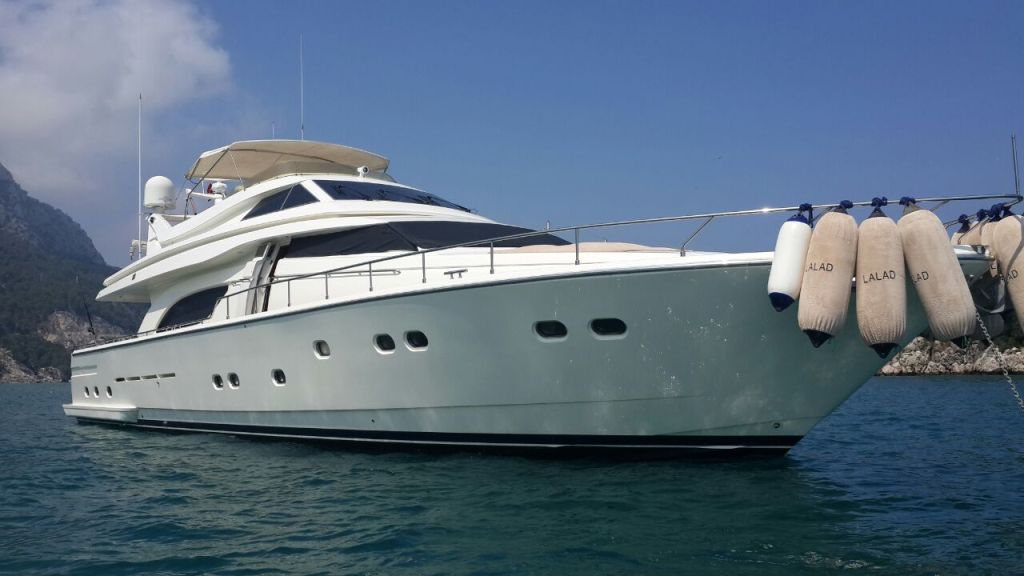 The Dream of Sea Lovers: Antalya Motoryacht
The luxurious sea holiday you have been dreaming of is now becoming a reality! Get ready to have a unique experience with Antalya Motoryacht. We invite you to an unforgettable sea adventure. Keep reading to get to know the details closely.
Antalya Motoryacht combines luxury and comfort with its elegant 25 Decker structure. With its magnificent design and modern equipment, it meets the expectations of marine enthusiasts at the highest level. This ship, which fills the eye with both indoor and outdoor spaces, promises a dreamy sea holiday.
Antalya Motoryacht has a large accommodation capacity that can comfortably accommodate 8 guests. With 1 Master, 1 VIP and 2 Twin cabins, it has been designed with the needs of every guest in mind. Antalya Motoryacht is waiting for you to start the day with the sea breeze seeping through the cables and finish the day in the blue of the sea.
Antalya Motoryacht offers a fast and enjoyable journey on the sea with a cruising speed of 22 knots. with a maximum speed of 30 knots, you can enjoy freedom. You can choose Antalya Motoryacht to enjoy every moment with its powerful engines and modern navigation system.
Planning a sea holiday is more flexible now! Different price options are offered with Antalya Motoryacht in different seasons. Weekly rental fees are changing, including low, medium and high season. In this way, you can shape your holiday plans according to the seasons.
Antalya Motoryacht offers the opportunity to make an unforgettable trip to the most beautiful bays, islands and beaches of Antalya. Step into Antalya Motoryacht to explore the unique beauties of Turkey from the sea and enjoy your holiday accompanied by magnificent views.
Weekly Charter Rates
General Specifications