28M Custom Gulet For Sale
28M Custom Gulet For Sale
---
Discover the Allure of Luxury Sailing: 28M Custom Gulet For Sale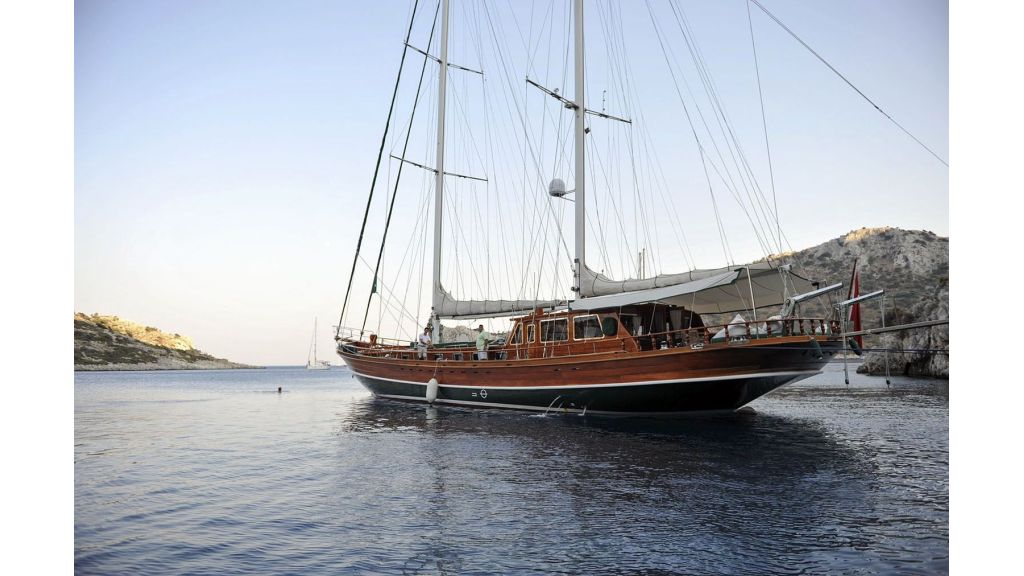 Step into a world of maritime elegance with the exquisite 28M Custom Gulet For Sale. This stunning 30-meter gulet, crafted by the renowned Etemoglu shipyard, beckons you to embark on a journey of unparalleled luxury and adventure. With the ability to accommodate up to 8 discerning guests in 4 lavishly appointed cabins, this exceptional vessel offers an enchanting blend of timeless charm and modern comfort. Let us unveil the captivating allure of the 28M Custom Gulet, where every moment is a celebration of maritime opulence.
A Seafaring Haven
Nestled within the heart of this remarkable vessel lies a sanctuary of indulgence and relaxation. The 28M Custom Gulet invites you to embrace the thrill of chartering a gulet, accompanied by an experienced crew dedicated to curating an unforgettable holiday. Imagine the exhilaration of gliding beneath billowing white sails, as the dramatic Turkish coastline unfolds before you. These sails capture the essence of a classic sailing adventure, offering an experience that is truly beyond compare.
Boundless Pleasures
The 28M Custom Gulet For Sale offers an array of activities to ensure your voyage is nothing short of extraordinary. From leisurely swims in azure waters to basking in the sun's warm embrace, every moment is an invitation to embrace the pleasures of the sea. Engage in exhilarating pursuits such as canoeing, windsurfing, and waterskiing, adding a dash of excitement to your maritime escapade. However, one of the highlights that will undoubtedly linger in your memory is the exquisite dining experience. Indulge in the freshest Mediterranean-style cuisine, masterfully prepared by the ship's talented chef. Delight in gourmet meals served either in the elegant indoor setting or on the enchanting aft deck, where every bite is a symphony of flavors.
Luxurious Accommodations
The 28M Custom Gulet For Sale welcomes you to a world of comfort and elegance, providing a haven of tranquility after each day's adventure. Revel in the thoughtfully designed cabins that exude a harmonious blend of simplicity and sophistication. The vessel boasts four luxurious 4 cabins. Each space is tastefully adorned, enveloping 8 guests in an ambiance of warmth and familiarity. Experience the joy of retreating to your private sanctuary, where restful nights and peaceful dreams are guaranteed.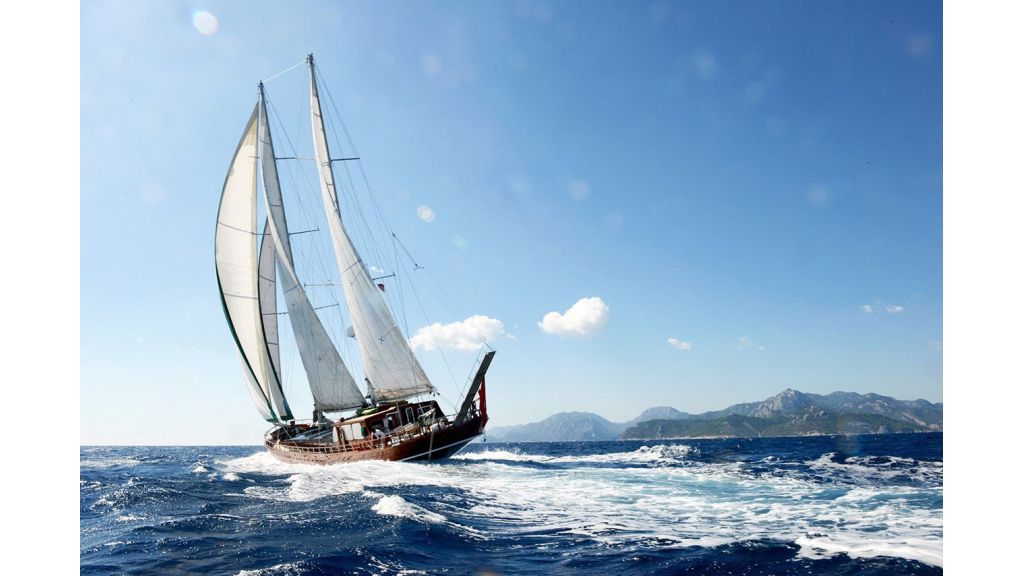 Conclusion
The allure of the 28M Custom Gulet For Sale is undeniable—a symphony of opulence, adventure, and maritime romance that beckons to be explored. Chart a course for an unparalleled voyage, where luxury and leisure converge in perfect harmony. Whether you seek to indulge in the thrill of water sports, savor gourmet delicacies, or simply bask in the beauty of the open sea, this exceptional gulet promises an experience that transcends ordinary travel. Elevate your maritime journey and embark on an unforgettable odyssey aboard the 28M Custom Gulet For Sale—a testament to the timeless allure of luxury sailing.
Asking Price
445.000 Euros
Yacht Availability
available
Machinery & Electronics
Power Generators
2 X 22 KWA