2012 Refit Gulet
2012 Refit Gulet
---
2012 Refit Gulet: Unique Maritime Experience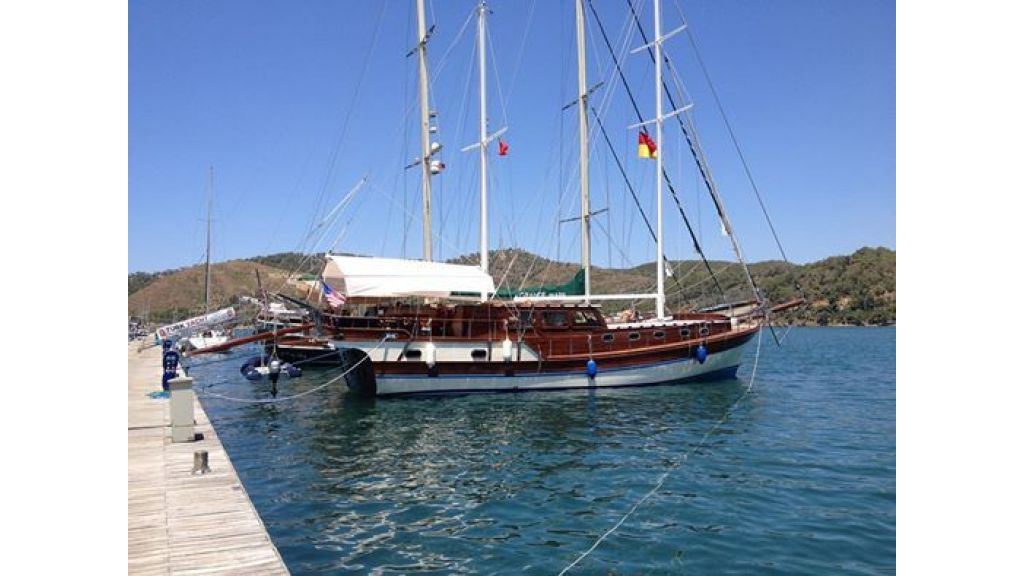 2012 Refit Gulet is a 20-meter wooden gulet yacht designed to provide an unforgettable experience for seafarers. This unique yacht was built in Bodrum and put into operation in 1992, and in 2012 it underwent a major renovation and gained a modern appearance.
Technical Details and Performance
This unique gulet yacht is equipped with a main machine with a power of 1 X 192 HP and a generator with a power of 1 X 6.5 KW. The fuel capacity is 1500 liters and the fresh water capacity is 1500 liters. this yacht, which is 20 meters long and 5.5 meters wide, can reach a maximum speed of 11 knots on the water.
Spacious Accommodation and Comfort
2012 Refit Gulet has 5 cabins and 1 crew cabin, offers a total guest capacity of 10 people. Every detail has been carefully thought out in the cabins designed to provide a comfortable accommodation experience to the guests. You can experience unforgettable moments in the sea view cabins.
Shape Your Holiday Plan
This private yacht can start your blue cruises by departing from Bodrum port. It is an excellent option for exploring the unique bays and islands of the Aegean and Mediterranean. It offers a special experience to sea enthusiasts and those who are looking for a sea holiday.
Conclusion: 2012 Refit Gulet For Sea Enthusiasts
2012 Refit Gulet is a private yacht designed for seafarers, offering a modern and comfortable sea holiday experience. With its technical details, spacious accommodation areas and unique views, it allows you to realize the holiday you have dreamed of. Take action with Refit Gulet 2012 to accumulate unforgettable memories in the waters of the Aegean and Mediterranean seas with unique beauties!
Asking Price
210.000 Euros
Yacht Availability
available
Machinery & Electronics
Power Generators
1 X 6.5 KW