OCEAN EXPLORER 33M
OCEAN EXPLORER 33M
---
Discover Luxury and Elegance on the OCEAN EXPLORER 33M Motor Yacht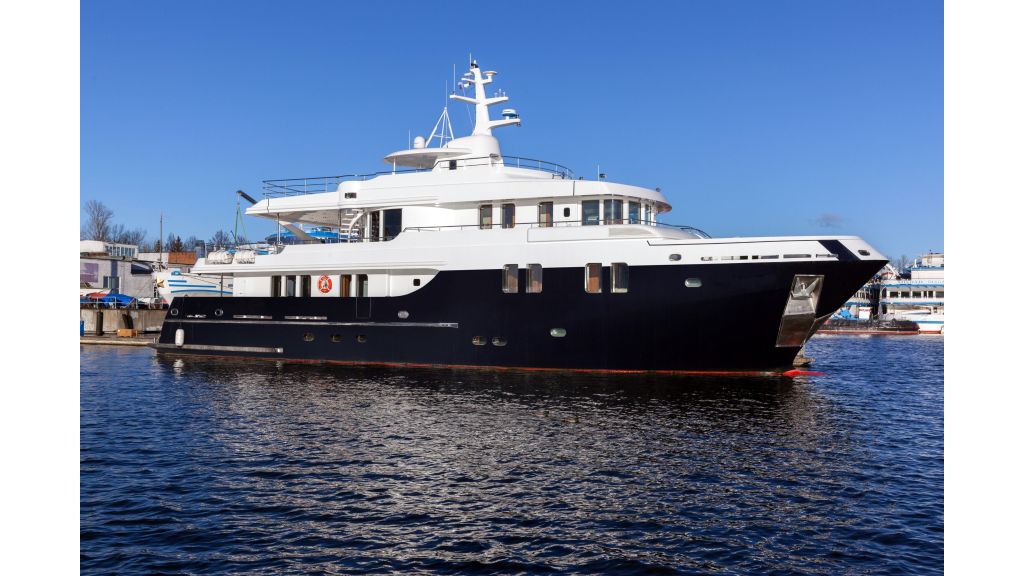 When it comes to enjoying the ultimate luxury and embarking on an extraordinary sea voyage, the OCEAN EXPLORER 33M stands as a testament to wealth and splendor. This magnificent ship, prepared with meticulous attention to detail, is your gateway to a world of unparalleled comfort, adventure and sophistication. Let's take a look at the fascinating features and offers of OCEAN EXPLORER 33m, a real gem in the field of luxury motor yacht rental.
A Fascinating Engineering Masterpiece:
OCEAN EXPLORER 33M, a magnificent 32.70-meter motor yacht, emerged from the famous shipyards of the Russian Federation, brought to life by talented craftsmen in Hotchia. Introduced in 2014, this masterpiece showcases the exceptional design skill of designers, offering a timeless blend of beauty and performance that is sure to captivate the hearts of those looking for refined perfection.
Luxury Accommodation Units:
Step into the OCEAN EXPLORER 33M and enter the world of luxury living spaces designed for pampering and pleasure. the yacht, which has the ability to accommodate up to 8 selective guests, offers a friendly and personalized environment for your journey. A special team of 5 highly trained professionals is at your service and ensures that every desire is met with impeccable attention.
Elegance in Design:
The OCEAN EXPLORER 33M has a stunning 7.5-meter beam that provides ample space for indulgence and relaxation.
A Distinctive Presence:
Considered one of the elite few within the top 30% by Total Length (LOA) worldwide, the OCEAN EXPLORER 33M stands as a testament to exclusivity and distinction. this ship, which is among the 2048 motor yachts in the 30-35m size Declivity, distinguishes itself by incorporating its own class.
Board the Ship Under the Flag of the United Kingdom:
Proudly sailing under the flag of the United Kingdom, the OCEAN EXPLORER 33M embodies the maritime heritage and excellence associated with this prestigious flag state.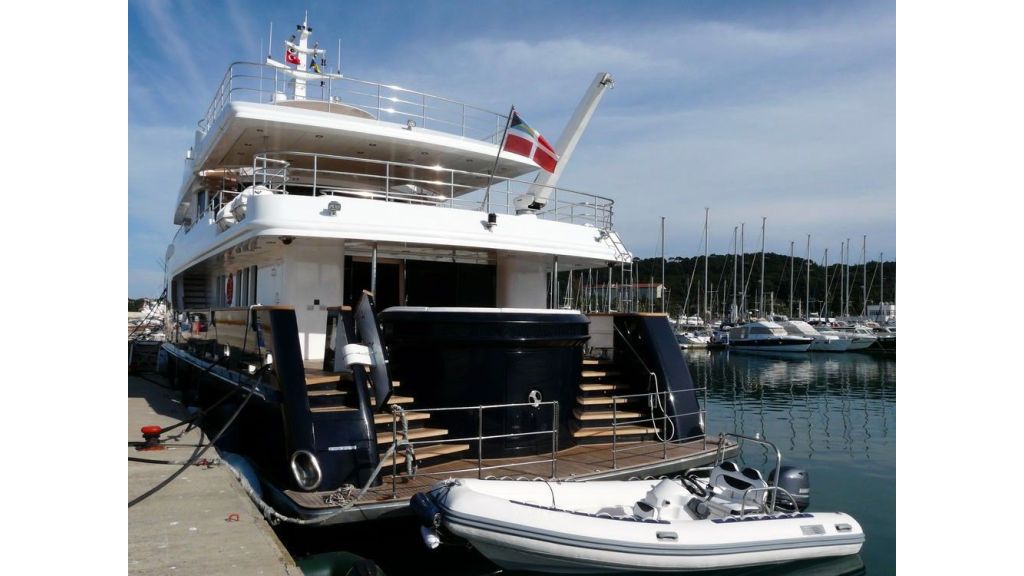 A World of Adventure Beckons:
OCEAN EXPLORER 33M, which is currently decorating the seas near Turkey, invites you to embark on a journey of discovery, tolerance and unique beauty. Whether you are looking for the excitement of adventure or the tranquility of serene horizons, this ship promises an unforgettable experience that will redefine your perception of luxury yachting.as a result:
The OCEAN EXPLORER 33M is more than a motor yacht; it is an example of elegance, a celebration of wealth and a gateway to extraordinary memories. When you step on board, you are not only charting a route through the waters – you are embarking on a journey that will last a lifetime. Discover the allure of luxury motor yacht charters while embracing the fascinating world of the OCEAN EXPLORER 33m.
Asking Price
5.000.000 Euros
Yacht Availability
available
Length overall
32.70 meters
Machinery & Electronics
Engine Hours
218 / 219 hrs