Motoryacht Charter
Motoryacht Charter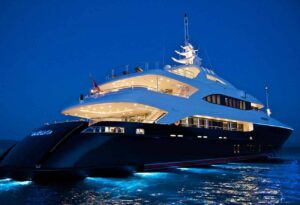 Akasia Yachting has the largest motoryacht charter portfolio and motoryacht charter operations in southwestern Turkey without exaggeration. We charter megayachts, Motoryachts, and luxury Gulets and make sure our privileged customers have an extraordinary experience on board luxury yachts, with truly unique service and attention. We proudly serve our elite customers with Motoryachts during high season we sometimes sub-charter megayachts from our neighboring countries such as Italy, Greece, or France.
We are offering motoryacht charter for many years with a large portfolio of modern and state of the art motoryacht charter. We have the most suitable motor yacht charter portfolio which you may enjoy with your loved ones.
Gocek and Bodrum are the most important motoryacht charter destinations in Turkey with ultra modern marinas and naturally sheltered mooring places. Gocek offers almost the best of everything in the southwestern coastal waters of Turkey. It is a perfect location to enjoy one of the hundreds of private bays of your choice. With modern marinas and wintering facilities, Gocek is a yachting paradise for either a small sailing yacht or a luxurious megayacht.
Everyone who had a chance to visit Gocek agrees that living in Gocek is a privilege and we feel very lucky to be a part of such an important charter location where we offer luxury and most convenient yachting holiday services with modern gulets and motoryachts. We proudly invite you to join us in the blue paradise which is called Gocek, Turkey.
Discover The Natural Beauty with Motoryacht Charter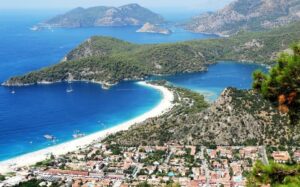 With a portfolio of elite luxury gulets, we offer unrivaled motor yacht charter holidays where you can discover the natural beauty and harmony between lush green forests and turquoise blue waters in utmost privacy and strict confidentiality. We have a well earned reputation for organizing blue cruises for rich and famous, VIP protocols, presidents, famous movie stars, and worldwide known popular bands and artists.
We cater our motoryacht charter with strict professionalism and make sure our luxury yacht and their guests have an awesome holiday in Turkey with elite yachts and professional crew assuring 5 stars plus service to our guests.
You can experience the magic of fast cruising on a luxurious floating villa, which is called a motoryacht, famous brand names like Bavaria, Benetti, Carver, Feadship, Ferretti, Pershing, Riva, Searay, Sunseeker, etc. which are worldwide recognized and class approved luxury motoryacht charter brand names.
Cruise the hundreds of miles of picturesque, unspoiled, and uncrowded coastline, cooling off, swimming in sparkling clear waters, sipping an icy cocktail on board one of our yachts where we assure your privacy and unrivaled comfort. The Mediterranean and the Aegean Sea are so blue that we call a yacht trip a blue cruise or blue voyage.