Carmen 1 Motor Yacht
Carmen 1 Motor Yacht
---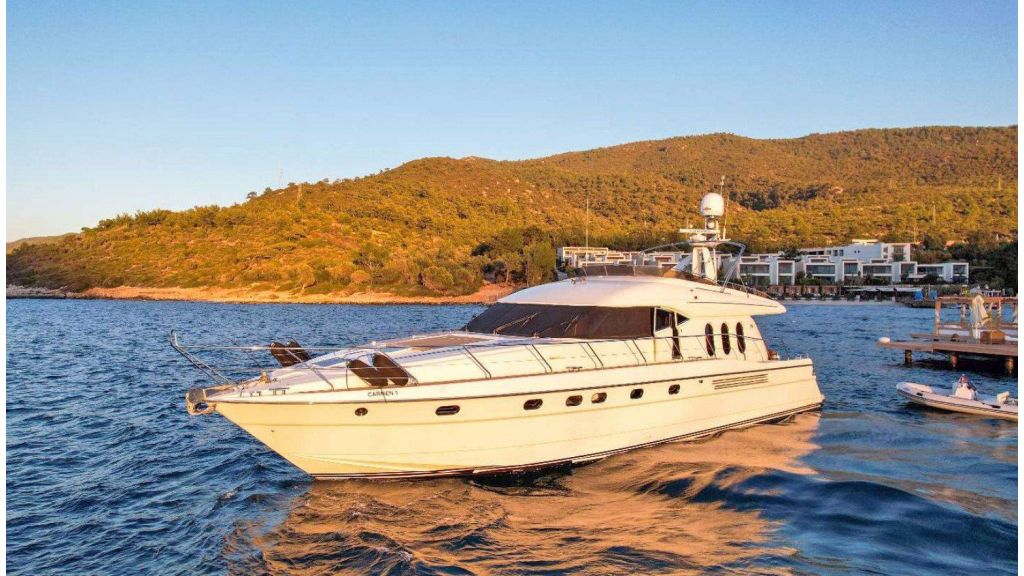 If you think of blue waters, sun and a dreamy living space immediately when you think of a vacation, it's time to meet Carmen 1 Motor Yacht. This special ship, which surpasses the gulet charter and charter experiences, is waiting to offer you an unforgettable sea holiday.
With a length of 24 meters, Carmen 1 Motor Yacht offers a perfect living space where luxury and comfort are combined. the ship, which accepts up to 8 guests, meets your accommodation needs with 4 special guest cabins. Each cabin is accompanied by a private bathroom and toilet, while comfortable beds and modern decoration make your holiday even more special.
Carmen 1 Motor Yacht offers you flexible holiday alternatives with different price options in low, medium and high seasons. By evaluating the options suitable for your budget and holiday plans, you can get one step closer to the sea holiday you have dreamed of.
Explore the unique bays and beaches of Bodrum with the Carmen 1 Motor Yacht. You can enjoy the blue waters accompanied by magnificent views and have pleasant moments under the sun. The ship offers you the opportunity to explore the most beautiful points of Bodrum.
Carmen 1 Motor Yacht promises a safe and fast sea voyage with a maximum speed of 26 knots and state-of-the-art navigation systems. Comfortable interiors, spacious decks and modern equipment allow you to spend your holiday in the best possible way.
Weekly Charter Rates
General Specifications