Cranchi 48 Motoryacht
Cranchi 48 Motoryacht
---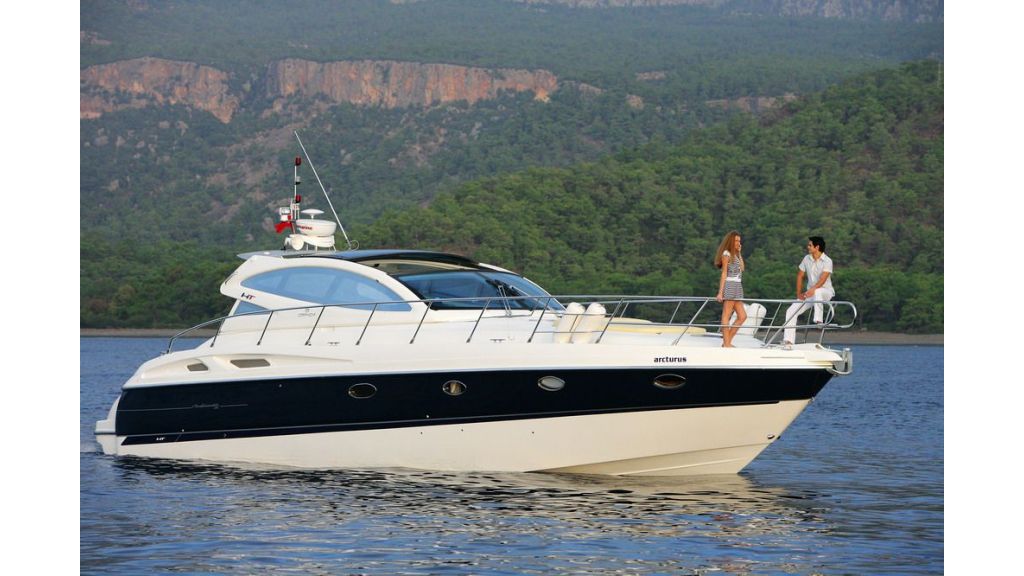 Step into a world of elegance, style, and unmatched luxury aboard the Cranchi 48 Yacht. With its impressive specifications and exquisite design, this yacht promises an extraordinary maritime experience that will leave you captivated. Embark on a journey of opulence as we unveil the allure and sophistication of the Cranchi 48 Yacht.
The Cranchi 48 Yacht is not just a vessel; it's a masterpiece of craftsmanship. With a length of 16 meters, it strikes the perfect balance between spaciousness and intimacy, ensuring a lavish experience for its guests. Every inch of this yacht showcases meticulous attention to detail, setting a new standard for luxury on the seas.
Built in 2010 and recently refitted in 2021, the Cranchi 48 Yacht seamlessly combines modern elegance with timeless beauty. Its sleek exterior lines and thoughtfully designed interior spaces create an ambiance that is both inviting and sophisticated. Experience the allure of the open water in a vessel that marries classic charm with contemporary flair.
With a guest capacity of 4, the Cranchi 48 Yacht offers an exclusive and personalized journey for every passenger. The yacht features 2 guest cabins, each adorned with lavish furnishings and upscale amenities. These private sanctuaries ensure that your voyage is not just a journey, but an experience of unparalleled comfort.Prepare to be exhilarated as the Cranchi 48 Yacht glides effortlessly through the waves. With a cruising speed of 28 knots and a maximum speed of 34 knots, this yacht delivers an exhilarating performance that matches its sophisticated design. Whether you're exploring hidden coves or cruising along the coastline, the Cranchi 48 Yacht promises an adventure of excitement.
Beyond its stunning aesthetics and impressive performance, the Cranchi 48 Yacht opens the door to your dream destinations. Whether you're basking in the sun on the spacious deck, indulging in water sports, or enjoying gourmet meals prepared by the onboard chef, each moment is an opportunity to create cherished memories.
Weekly Charter Rates
General Specifications