Babosch Motor Yacht
Babosch Motor Yacht
---
Babosch Motor Yacht: A Luxurious Maritime Haven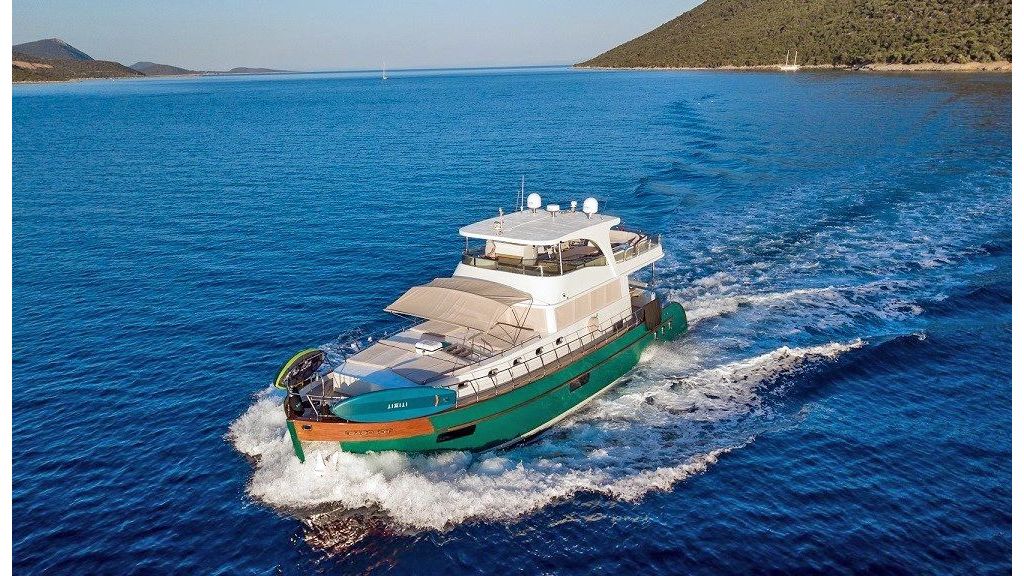 Prepare to embark on a journey of opulence and serenity as we introduce you to the exquisite Babosch Motor Yacht. This vessel is not merely a yacht; it is a sanctuary of luxury and indulgence, offering an unmatched charter experience that promises to create cherished memories. In this article, we invite you to explore the captivating features of the Babosch Motor Yacht, where lavish accommodations, impeccable amenities, and the allure of the open sea converge to redefine your perception of luxury.
With a total of 4 double cabins, the Babosch Motor Yacht is a testament to lavish comfort. Whether you're embarking on a journey with family or friends, the yacht accommodates up to 8 passengers, ensuring that every guest enjoys a personalized and opulent experience. Each cabin is a haven of tranquility, complete with a shower cabin, a home-style toilet, a hairdryer, and a selection of bath and hand towels. As you retire to your cabin, you'll be enveloped in an atmosphere of relaxation and luxury.
Indulge in the pleasures of the open sea with the Babosch Motor Yacht, where every moment is designed to evoke a sense of wonder and serenity. The yacht's interiors are adorned with thoughtfully curated furnishings, offering a harmonious blend of elegance and comfort. Unwind in the spacious salon, where a dining table and comfortable seating area invite you to savor gourmet meals prepared by the onboard chef. An LCD TV and a music system enhance the ambiance, creating an inviting space for socializing, relaxation, and enjoyment. With night-time climate control, you can embrace the cool sea breeze during the day and bask in comfort as you rest at night.
Safety is paramount on the Babosch Motor Yacht, and it is equipped with a comprehensive array of safety and navigation tools. From life jackets to fire extinguishers and a satellite antenna, the yacht ensures your well-being and peace of mind throughout your journey. Your safety is the top priority, allowing you to fully immerse yourself in the unparalleled beauty of the sea.
Step onto the Babosch Motor Yacht's deck and experience a world of elegance and leisure. The deck features exquisite teak wood flooring, creating an ambiance of refined luxury. Dine al fresco at the aft deck's table and seating area, or unwind on the forward deck's seating area and table. Luxuriate on comfortable sun loungers, take a refreshing dip with the onboard shower, and seamlessly access the sea with the provided ladder. Whether you're soaking in the sun or gazing at the sea, the deck ensures that every moment is a celebration of luxury and leisure.
Experience a symphony of flavors with the yacht's well-equipped kitchen, featuring an oven, refrigerator, beverage cooler, wine chiller, deep freezer, ice maker, coffee machine, and filter coffee maker. Let the onboard chef indulge your palate with gourmet creations that elevate your dining experience to new heights.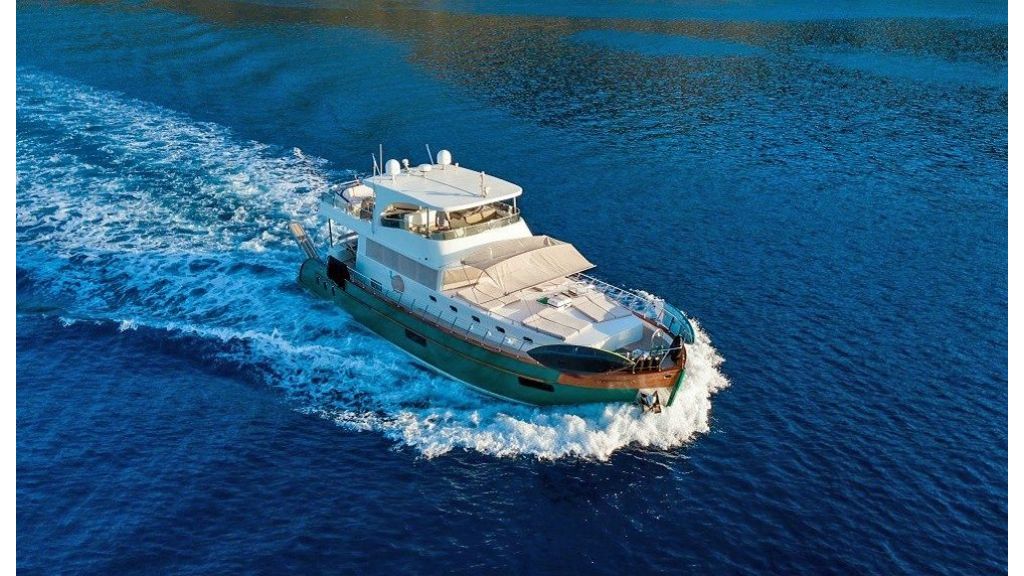 For the adventurous souls, the Babosch Motor Yacht offers an array of water sports equipment, including a service boat, canoe, paddle board, fishing gear, and snorkeling equipment. Engage in friendly competitions with board games like backgammon and okey, or simply bask in the beauty of the sea as you revel in leisurely pursuits.
Weekly Charter Rates
General Specifications
Babosch Motor Yacht 2024 Booking Calender
Booked
Optioned
Confirmed Available
Available
Su
Mo
Tu
We
Th
Fr
Sa
Su
Mo
Tu
We
Th
Fr
Sa
Su
Mo
Tu
We
Th
Fr
Sa
Su
Mo
Tu
We
Th
Fr
Sa
Su
Mo
Tu
We
Th
Fr
Sa
Su
Mo
May

1

2

3

4

5

6

7

8

9

10

11

12

13

14

15

16

17

18

19

20

21

22

23

24

25

26

27

28

29

30

31

June

1

2

3

4

5

6

7

8

9

10

11

12

13

14

15

16

17

18

19

20

21

22

23

24

25

26

27

28

29

30

July

1

2

3

4

5

6

7

8

9

10

11

12

13

14

15

16

17

18

19

20

21

22

23

24

25

26

27

28

29

30

31

August

1

2

3

4

5

6

7

8

9

10

11

12

13

14

15

16

17

18

19

20

21

22

23

24

25

26

27

28

29

30

31

September

1

2

3

4

5

6

7

8

9

10

11

12

13

14

15

16

17

18

19

20

21

22

23

24

25

26

27

28

29

30

October

1

2

3

4

5

6

7

8

9

10

11

12

13

14

15

16

17

18

19

20

21

22

23

24

25

26

27

28

29

30

31