Antalya Blue Moon of Tuana
Antalya Blue Moon of Tuana
---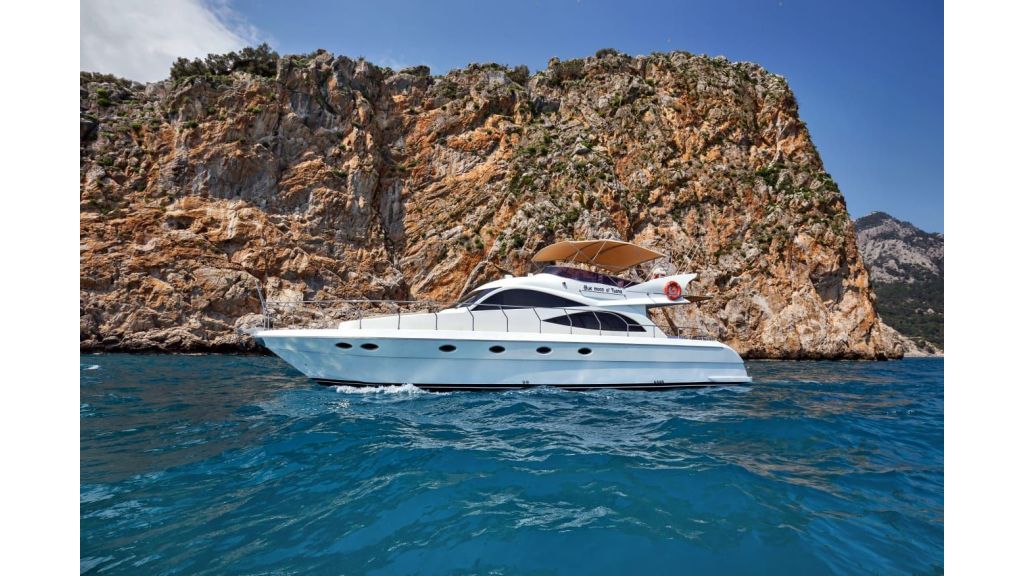 Antalya Blue Moon of Tuana offers unforgettable moments in the blue waters of Antalya. This luxury motor yacht is designed to make your holiday unforgettable by offering an experience where gulet charter and charter concepts meet at the highest level.
Antalya Blue Moon of Tuana welcomes you in its interior with its 18-meter length and elegant design. The interior, equipped with modern and luxurious details, offers a spacious and spacious atmosphere with a guest capacity of 12 people. The design, which maximizes the comfort and enjoyment of the guests, offers an unforgettable holiday experience.
By experiencing the concept of gulet charter and luxury motor yacht charter with Blue Moon of Tuana, you can cruise the azure waters of Antalya. While exploring the perfect bays, you can sunbathe in the sun and enjoy swimming in the cool waters of the sea.
The ship is equipped with 3 luxury cabins. These cabins are designed with your comfort in mind and allow you to live your holiday in the comfort of home. thanks to the capacity to accommodate up to 12 guests, you can share special moments with your friends and family.
The main port of Blue Moon of Tuana is the famous area of Antalya with its beauties. While exploring this region with its historical sites, natural beauties and unique bays, you can make your memories spent on the ship even more special.
Weekly Charter Rates
General Specifications
Boat Name
Blue Moon of Tuana