Tramonto
Tramonto
---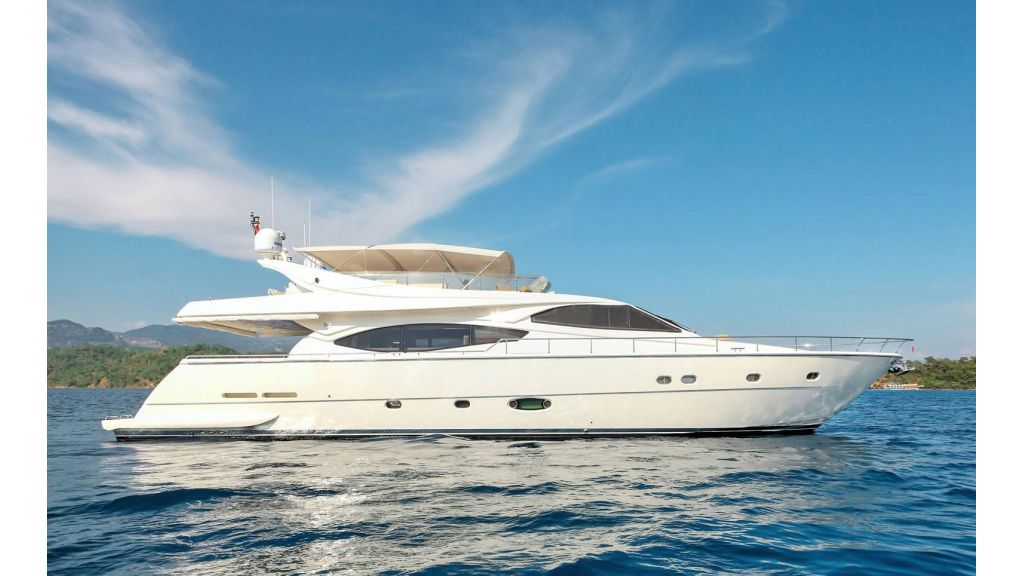 Get ready to experience unforgettable moments with Tramonto Motor Yacht for a dreamy sea holiday. This luxury motor yacht offers you a unique sea adventure with its elegant design, modern equipment and comfortable living areas. With its eye-catching features and flexible price options, Tramonto Motor Yacht is an ideal option to realize your luxury holiday dreams.
Tramonto Motor Yacht is equipped with 4 comfortable and spacious guest cabins specially designed to accommodate 8 guests. While each cabin has a private bathroom and toilet facilities, you can enjoy every moment you will spend at sea thanks to the comfortable beds. Modern interior design and elegant details have been thought out so that you can enjoy luxury.
Tramonto Motor Yacht adds flexibility to your holiday plans by offering different price options in low, medium and high seasons according to the seasons. Thus, you can find an option suitable for your budget and realize the luxury sea holiday you have dreamed of.
You can embark on a unique sea voyage by departing from Gocek Port with Tramonto Motor Yacht. Göcek's turquoise waters, virgin bays and peaceful atmosphere will make your holiday unforgettable. With Tramonto Motor Yacht, which offers more than Gulet Charter and charter options, the sea holiday you have been dreaming of becomes a reality.
Tramonto Motor Yacht offers a fast and safe journey at sea with a cruise speed of 26 knots and a maximum speed of 32 knots. With modern navigation systems and powerful engines, you can enjoy every moment at sea. In addition, it offers an environmentally friendly option because its fuel consumption is low.
Weekly Charter Rates
General Specifications